School of Arts & Sciences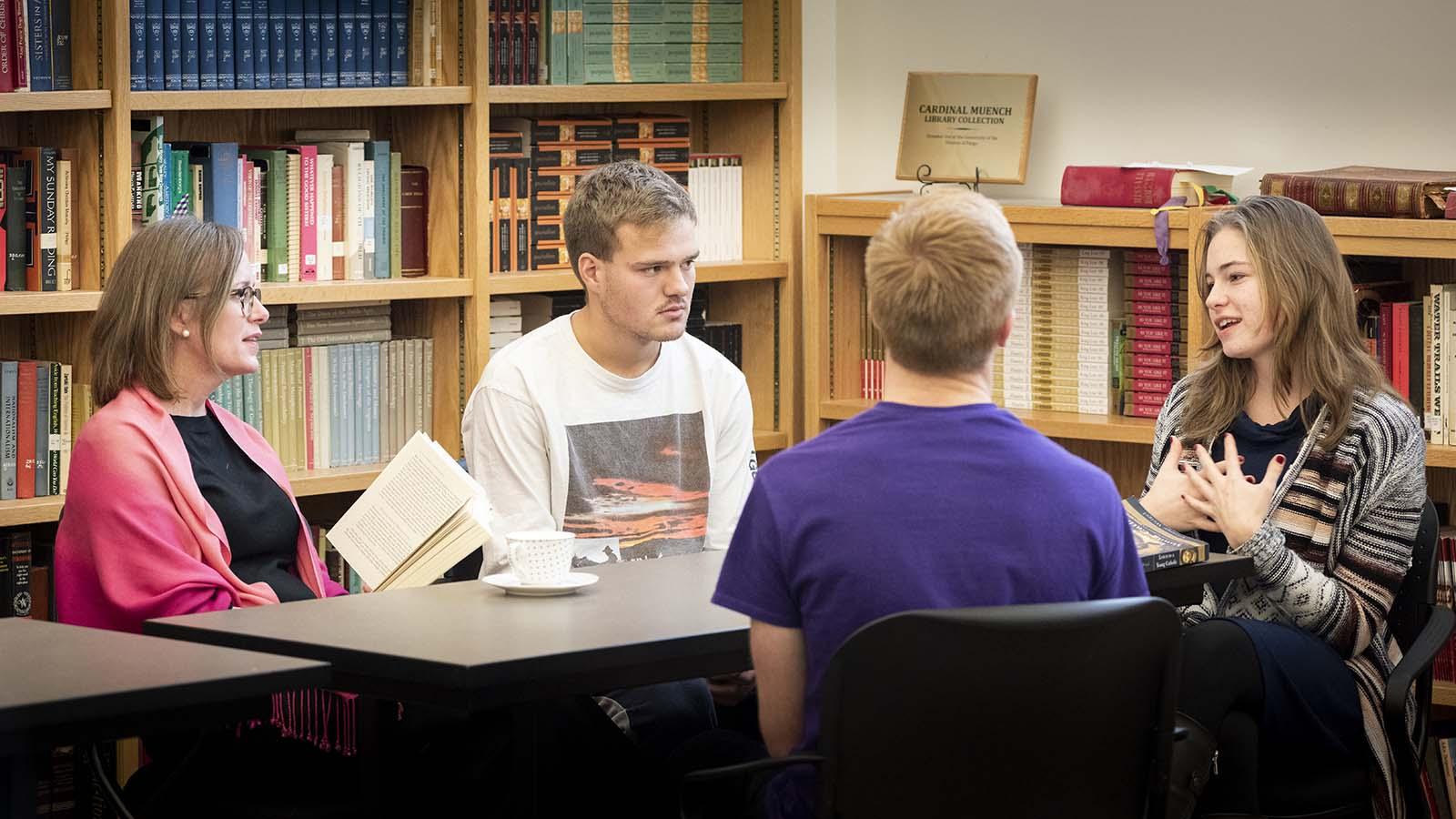 Elevate Your Senses. Sharpen Your Mind. Explore the World.
At the School of Arts & Sciences, you'll use faith and reason to discover truths about the world, the human person, and God. Our offerings explore the full range of human knowledge, from theology and philosophy to mathematics and the natural sciences, from the social sciences and humanities to the performing arts and music. We will help prepare you for success in your career and for life!
Our approach to learning emphasizes the unity of all knowledge –what you learn in theology only enhances what you learn in biology, and what you study in philosophy only contributes to your understanding of politics. Our approach is interdisciplinary, collegial, and dedicated to the discovery of truth.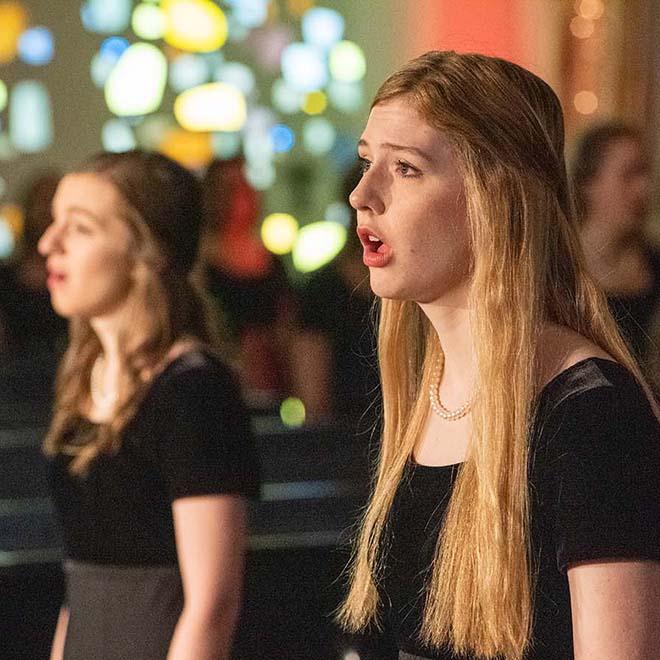 With four music degree options and 13 ensembles open to all students, there's always a song in the air at Mary.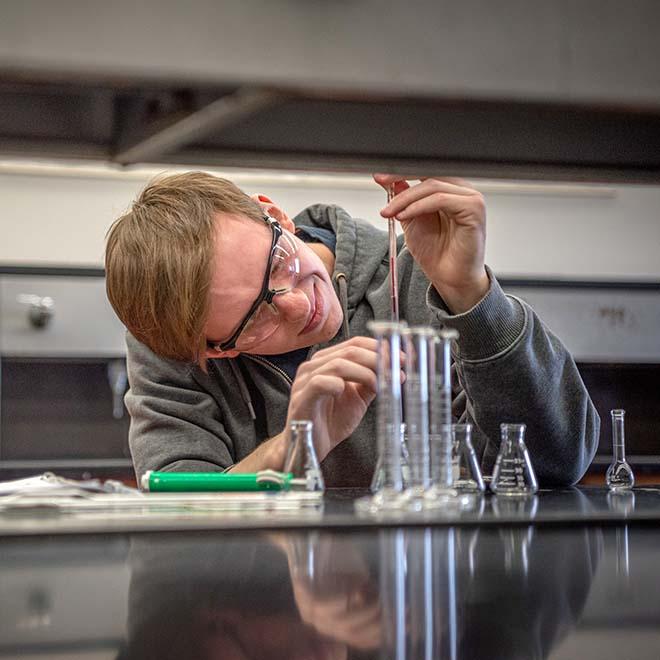 Engage in professional research in our Summer Undergraduate Research Vocation Experience (SURVE).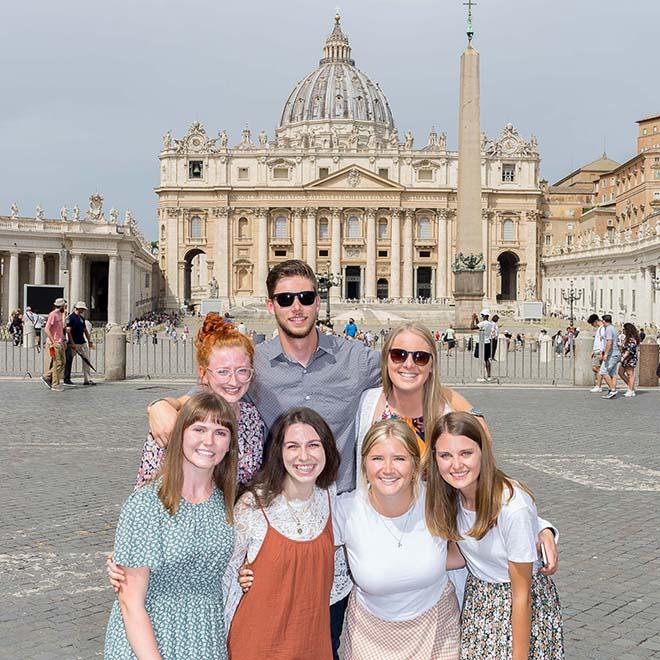 Deepen your worldview by immersing yourself in another culture during a semester abroad.
A Message From the Dean
Welcome to the School of Arts & Sciences!
We want to help you discover your vocation and mission in life. We house 14 academic programs – Biology, Chemistry, Communication, Catholic Studies, Dramatic Arts, English, History, Mathematics, Music, Philosophy, Politics, Social Studies Education, Spanish, and Theology – and offer majors, minors, concentrations, and graduate degrees. We instruct every Mary student through the Liberal Arts core curriculum, which aims to prepare you for a career and for life.
Through our school, students participate in several unique learning opportunities. Our Rome program offers a life-changing semester of study in the Eternal City. Mary College at ASU provides exciting and unparalleled opportunities offered by the nation's largest research university. By participating in the Catholic studies program, you can join a close-knit community of faculty and students who examine the influence of Catholicism on thought and culture from a variety of disciplinary perspectives. Students can take courses in our summer semester, learn from world-class visiting scholars, and go on excursions through Year-Round Campus – our innovative program through which students can graduate with a bachelor's degree in 2.6 years or a master's in four. And these are just the beginning; we have so much more!
Our graduate programs – MBA/MA in Philosophy, MA in Applied Catholic Theology, MA in Music, and MA in Catholic Studies – are designed for the working adult. Each of our programs teaches students how to integrate Catholic perspectives with their careers and provides them the opportunity to become the best in their fields, as leaders, and as area experts. Through our school and programs, our graduates gain practical knowledge and cultivate a unified vision of reality informed by the truths of the Catholic faith.
I encourage you to consider us as you prepare for your future. We hope you will join us!
 – Dr. David A. Tamisiea, Dean
The School of Arts and Sciences is composed of a diverse group of students and faculty … I am thankful for every moment spent with my classmates and the second family the University of Mary has brought me.
Have Questions?
We're here to help. Call us at 701-355-8030 or 800-288-6279 (MARY) or email us.