Outside the Classroom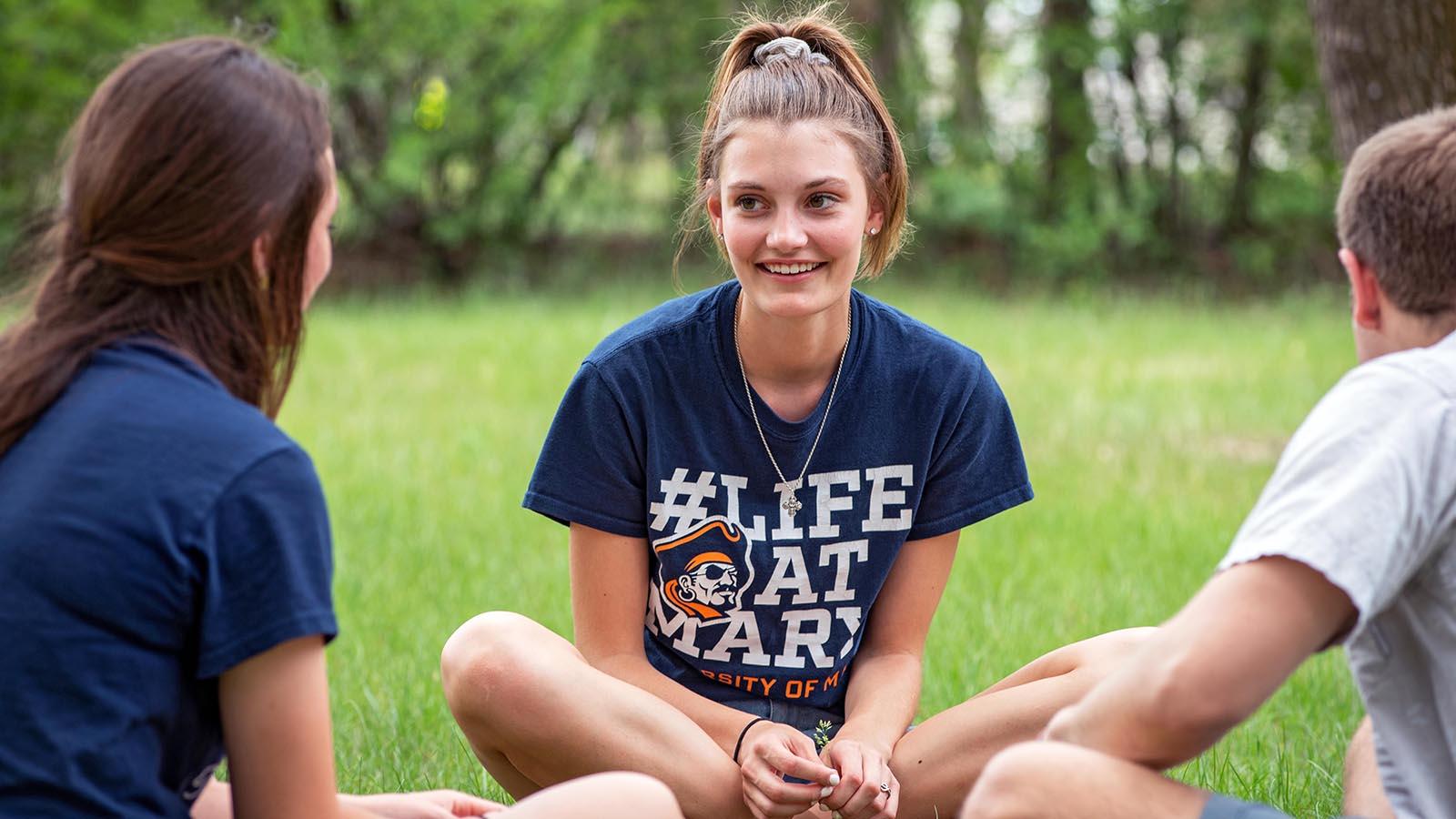 Learning at Mary Has No Boundaries
Your classroom experience at the University of Mary will be engaging and challenging. But you don't stop thinking when class is over, so why should you stop exploring, discovering, and growing when you walk out of the classroom? 
Learning at Mary is 24/7, year-round, and hands-on — from working side-by-side with faculty on innovative research projects to leadership training to master teacher preparation.
Do Science Instead of Just Talking About It
The opportunity to be part of the Emerging Leaders Academy has been a blessing. It has given me the opportunity to think critically about real-life scenarios I may encounter in my future career — something that students may not experience in the average classroom. It has also promoted my development as a servant leader, which I believe will be a very valuable skill as a health care professional.
Take Your Next Step to Mary