Biochemistry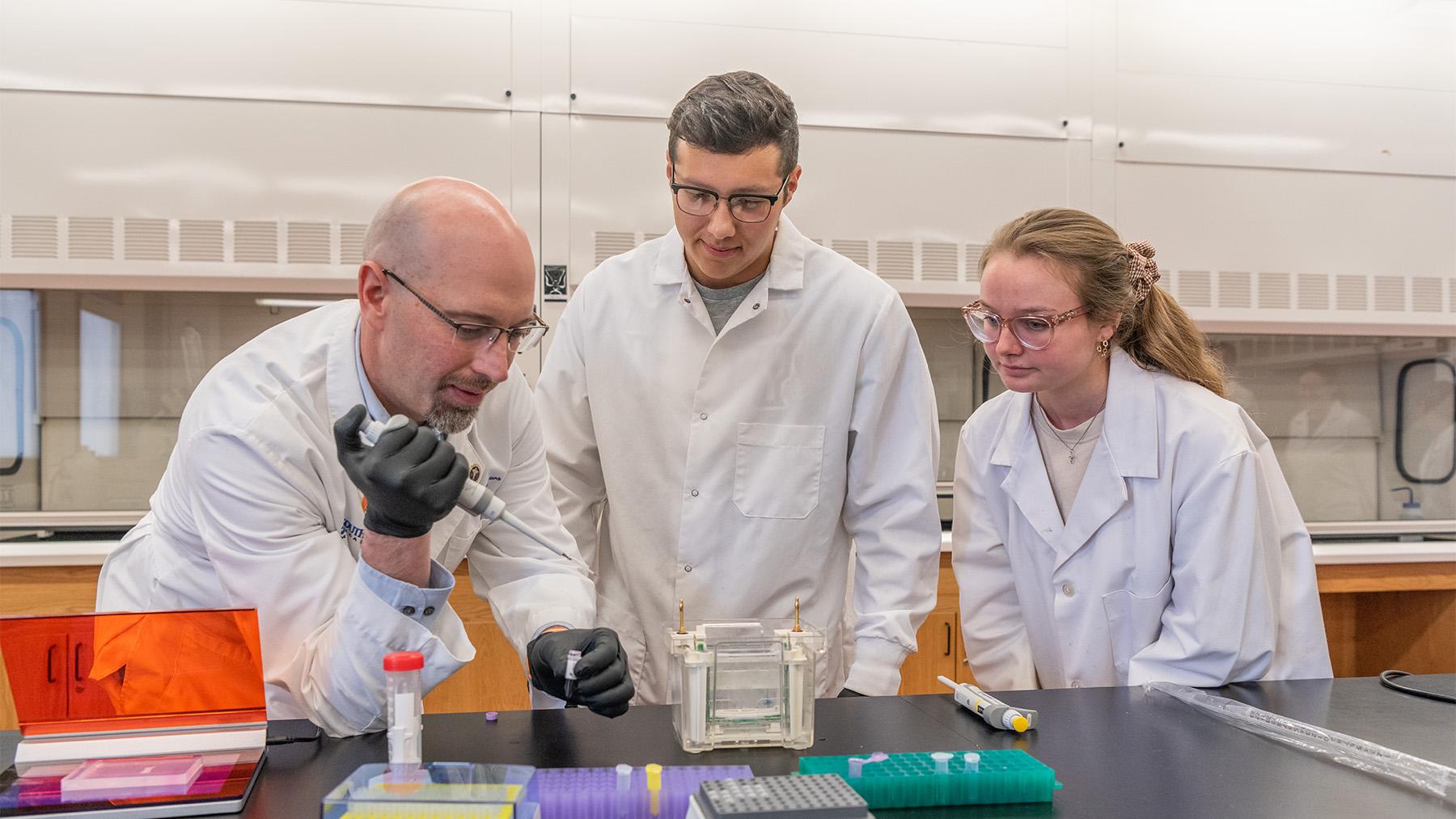 Program Type

Major, Minor

Degrees Offered

B.S.

School

School of Arts & Sciences
Solve problems at the interface of biology and chemistry. Use interdisciplinary methods to approach unique and pressing problems.
What You'll Learn
You'll learn about chemical and biochemical sciences in an environment that incorporates classroom teaching, class-associated lab experiences, an introduction to scientific literature, and independent research. You'll develop critical thinking and complex problem-solving skills along with the technical proficiencies required of scientists working in the biochemical and molecular sciences.
Pursue truth.

Our program is infused with Catholic, Benedictine thought, which means that you'll learn through an integrated approach to faith and reason.

Prepare for career success.

Biochemists work in a variety of fields from pharmacology and psychiatry to forensics and biotechnology. If medical or veterinarian school are in your plans, this major can also prepare you well for what to expect!

Gain hands-on experience.

In the Summer Undergraduate Research Vocation Experience (SURVE), students conduct original research with a faculty mentor, then interpret their data and present their results.
Program Information
Please visit our catalog for admission requirements and a full list of our courses.
Careers & Outcomes
Employment Trends
According to the U.S. Bureau of Labor Statistics, the median annual wage for biochemists and biophysicists was $102,270 in May 2021. While many biochemists and biophysicists need a graduate degree to work in independent research and development, bachelor's degree holders qualify for some entry-level positions in biochemistry and biophysics.
Career Paths
Biochemist
Biophysicist
Biological Technician
Featured Faculty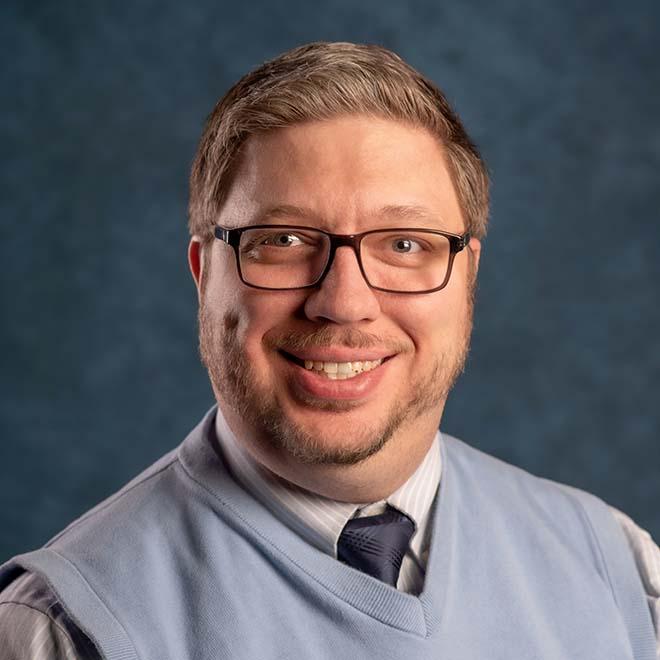 Daniel A. Barr, PhD
Chair of Chemistry and Chemistry Education, Associate Professor of Chemistry, Fellow in Catholic Studies
Originally from Philadelphia, PA, I grew up in the Harrisburg area before heading to Arizona State University for my BS in Biochemistry and PhD in Computational Biophysical Chemistry. My work spans computational, medicinal, physical, and bio-organic/inorganic chemistry, and I teach broadly across the curriculum. I enjoy introducing students to the molecular world in non-majors courses as well as exploring the limits of human knowledge in advanced physical chemistry and biochemistry courses. I find that cultivating a sense of wonder for the deep mysteries of our universe is as important as continuing to advance the frontiers of our disciplinary knowledge.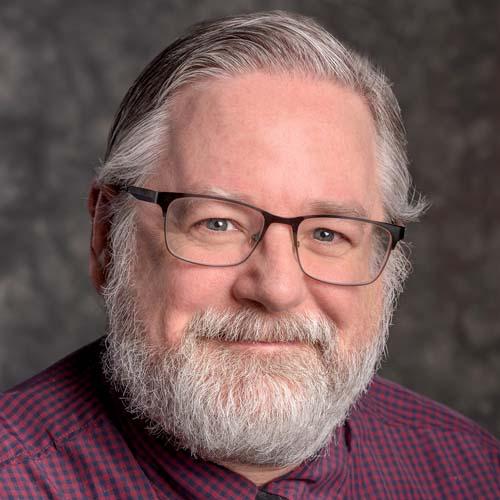 James A. Peliska, PhD
Administrative Chair of Math and Sciences, Professor of Biochemistry and Chemistry, Fellow in Catholic Studies
I started my academic career as a professor at the University of Michigan School of Medicine. At Michigan, I developed my ongoing research program in HIV-1 replication, and I was involved in the initiation of their undergraduate Biochemistry program. For the last 20 years, I have been a leader in Catholic higher education as a professor, as a department chair and in my current role as Administrative Chair of Mathematics and Sciences, overseeing these programs at the University of Mary. I maintain an active student-engaged research program in HIV-1 drug discovery, and work with colleagues in the development of modern and relevant courses in the sciences.
Take Your Next Step in Biochemistry