Life at Mary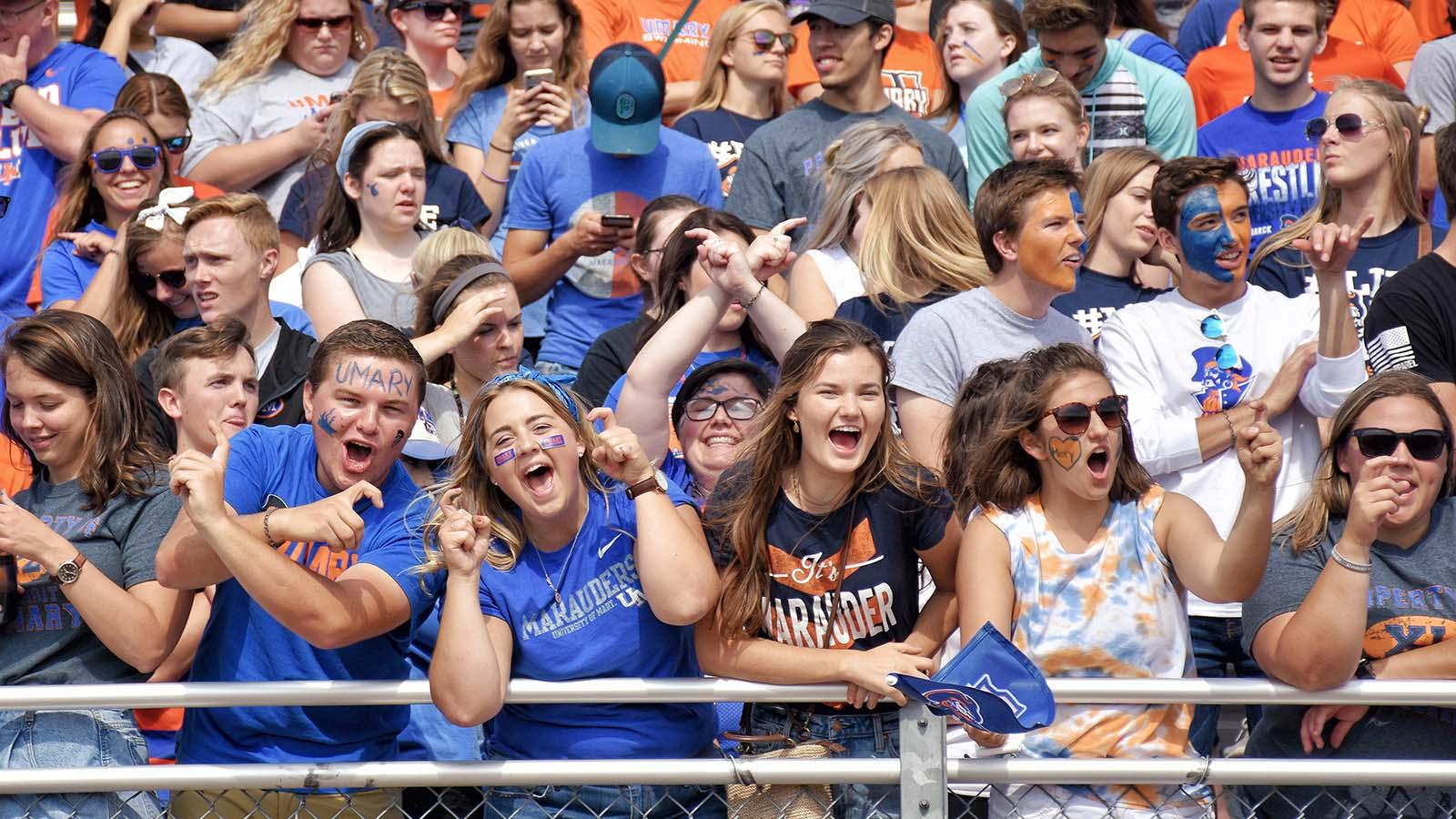 Your Mary Experience Doesn't End in the Classroom
Your Mary education will be enriched by our vibrant campus community and surrounding area. From participating in community service to engaging in campus leadership to letting loose at a swing dance, you'll have ample opportunities to grow in new and unexpected ways.
And you'll have fun — on campus, in an energetic city, and in the great outdoors.
Chesterton's Pub Hours
Chesterton's: Lower Level Conference Room, Chesterton's: Fire Pit, Chesterton's: Main Level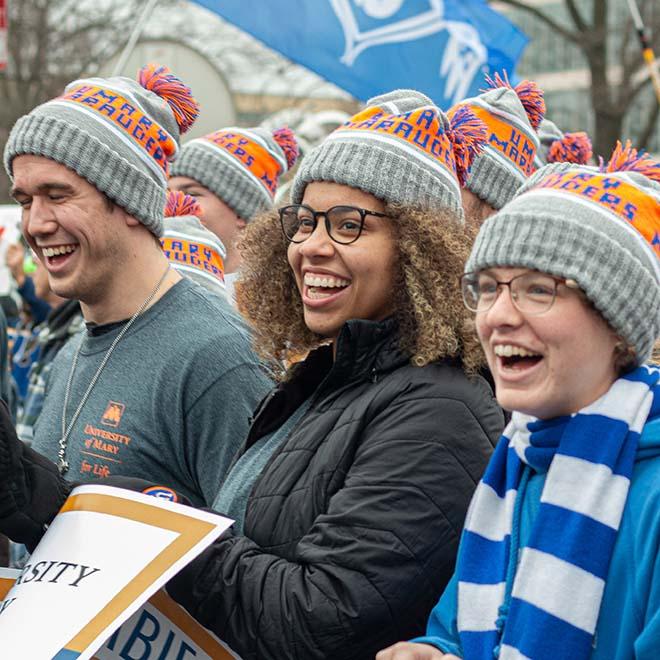 With more than 40 student organizations on campus, there really is something for everyone at Mary.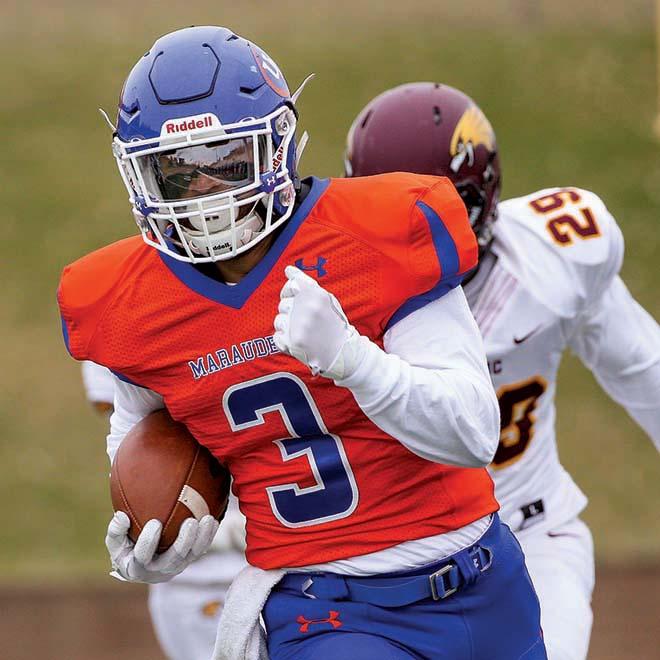 The University of Mary Marauders offer 18 NCAA Division II teams, a national champion ACHA hockey team, and various intramural sports.
Students take part in the annual Day of Service, the largest day-long volunteer event in North Dakota where over a thousand University of Mary students give back to the community by helping organizations with their time, talents, and service.
President Monsignor James P. Shea continues his tradition of helping lead joyful University of Mary students at the annual national March for LIfe event in Washington DC to celebrate the sanctity of life and defend the rights of the unborn.
Hundreds of screaming fans and the Marauders mascot, Max, pack the ice arena to cheer on the ACHA National Champion hockey team.
Open to all University of Mary students, men and women, who love to sing, Concert Choir performs events on and off campus, including the annual production of Christmas at Mary.
---
On Campus or Off — You Don't Have to Choose
The good news is there's always something happening on campus (for example, 24/7 dining). The even better news — there's a lot to do off campus, too.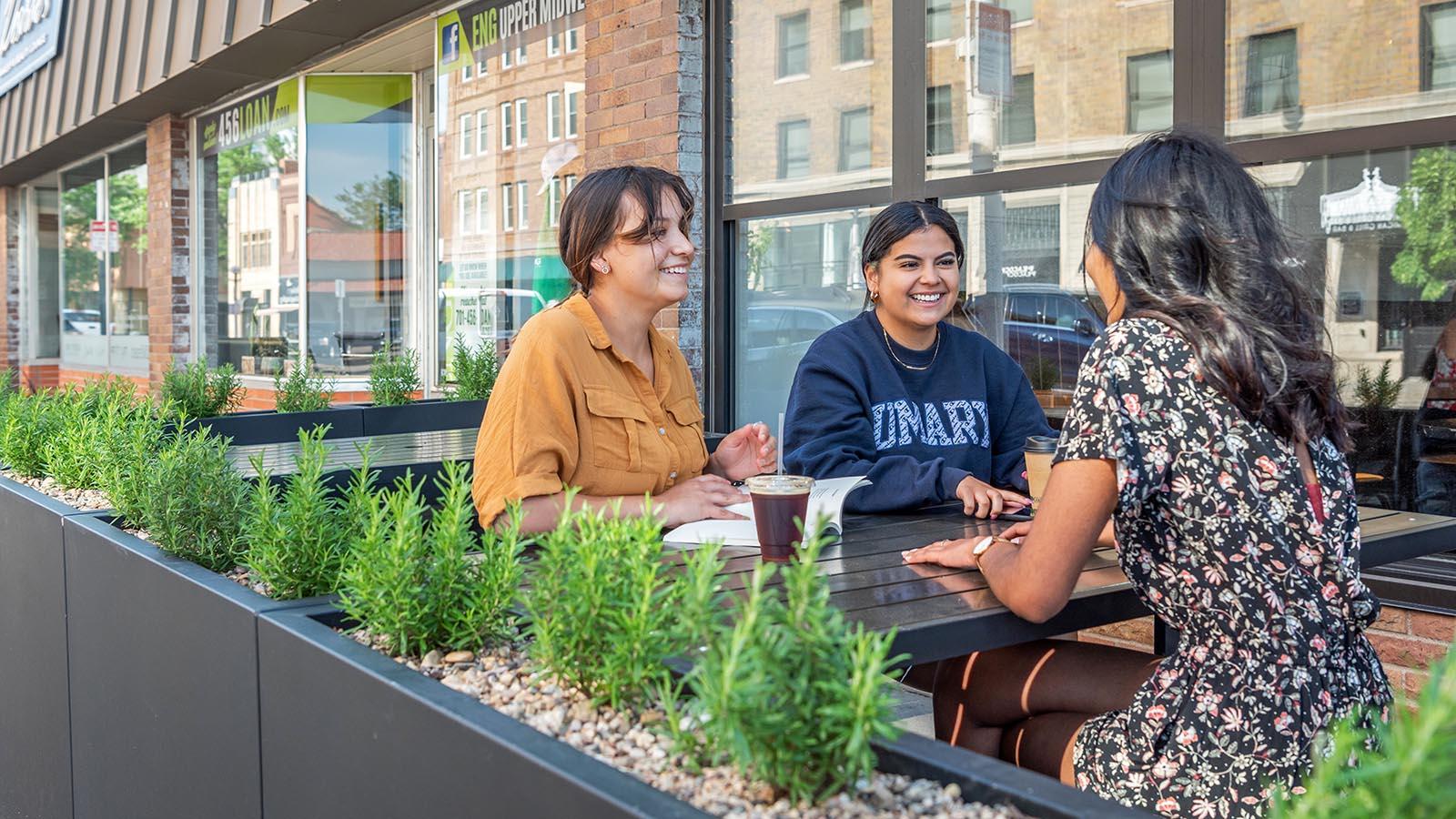 ---
Community & Servant Leadership in Action
During the annual Day of Service, a student-led initiative, classes are canceled to enable the entire student body to give back to our local, regional, and global communities.
Take Your Next Step