Catholic Identity & Culture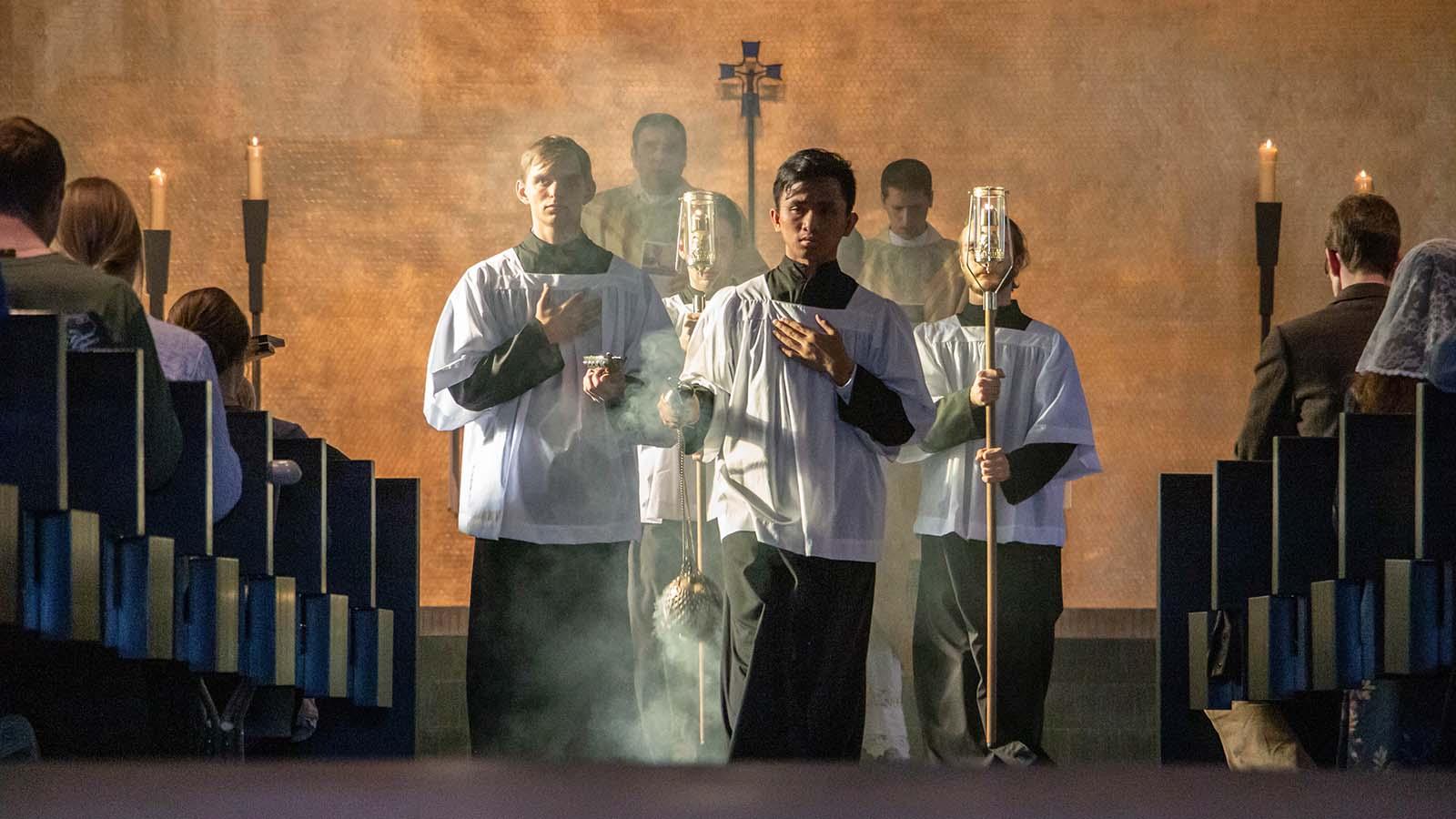 The Nation's Most Affordable, Serious Catholic University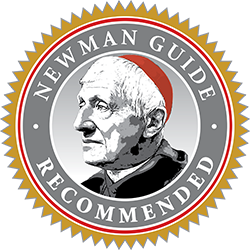 When the Benedictine Sisters of the Annunciation founded what is today North Dakota's only Catholic university, they placed their small college under the patronage of Mary, the Mother of God. The Sisters' hope was that generations of students would find inspiration in the beautiful wisdom and courage of the maiden from Nazareth. As a Catholic university, we are deeply dedicated to providing rich opportunities for our students to explore and grow in their faith.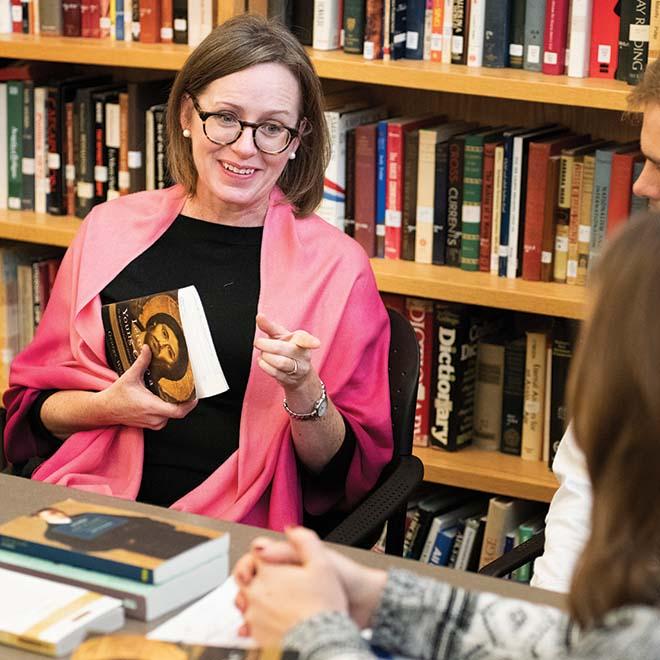 This exciting academic program examines the rich intellectual and cultural traditions of the Roman Catholic Church and its impressive contributions to human thought and culture – past and present.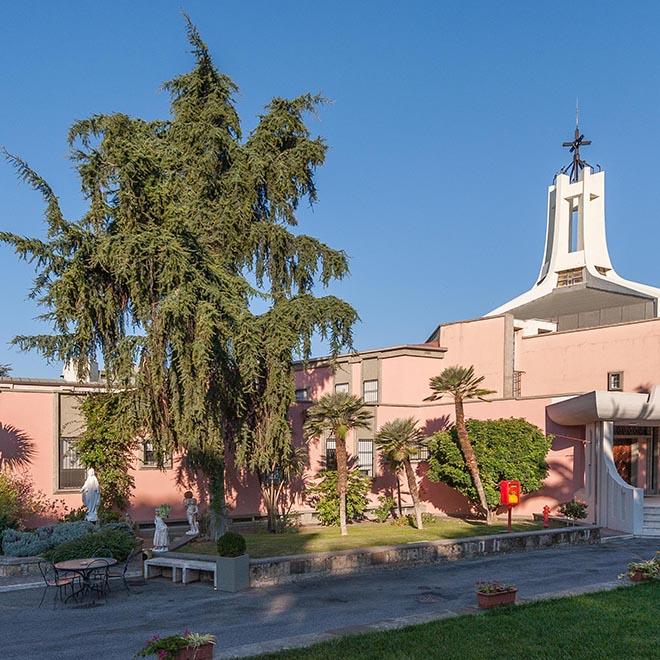 Rome is the heart of the Catholic faith and the site of the University of Mary's Rome campus. Study abroad in the shadow of the Vatican: tuition, room, and board cost the same as at the home campus.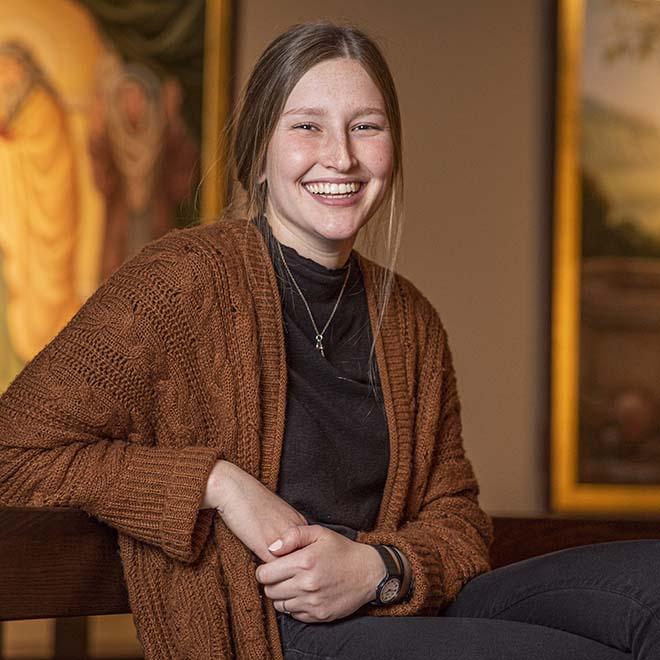 Eligible graduates of Catholic high schools can receive free room and board at the University of Mary, thanks to our donors who love to support students of Catholic schools.
And Much More!
​​Daily Mass and a rich sacramental life

Eucharistic Adoration

A thriving

University Ministry program

Classes integrated in the Catholic intellectual tradition for nearly 60 undergraduate, 15 master's, and four doctoral degrees

Faith-based residence hall communities for men and women, with chapels and common prayer

FOCUS Missionaries:

We have eight FOCUS missionaries serving our campus and we welcome FOCUS's new staff training to our campus each year

NCAA DII Athletics

, where we emphasize pursuing greatness through virtue, with a dedicated chaplain for Marauders athletics

Faith-based student organizations

A breath-taking Marian grotto

Mission trips both abroad and within the US

A

campus pub

 dedicated to Catholic literary heroes

like

J.R.R. Tolkien, C.S. Lewis, and G.K. Chesterton

!
The instinct of a Christian, Catholic, Benedictine institution is to resist the fragmentation of knowledge. We stand convinced that there can be a deep harmony between faith and reason. ... At a place like the University of Mary, reason is at home in a culture of faith.
Leading in the Service of Truth
We believe that the development of essential leadership qualities in each student prepares that person to work courageously and effectively for the common good. We call this servant leadership. At the University of Mary, we promote an environment in which students have the freedom to discover their gifts and develop characteristics critical to leadership, so that they may use those talents to serve those around them
All students are encouraged to seek the Truth, to see themselves as whole and unique individuals responsible to God and one another, and to become leaders in the service of Truth.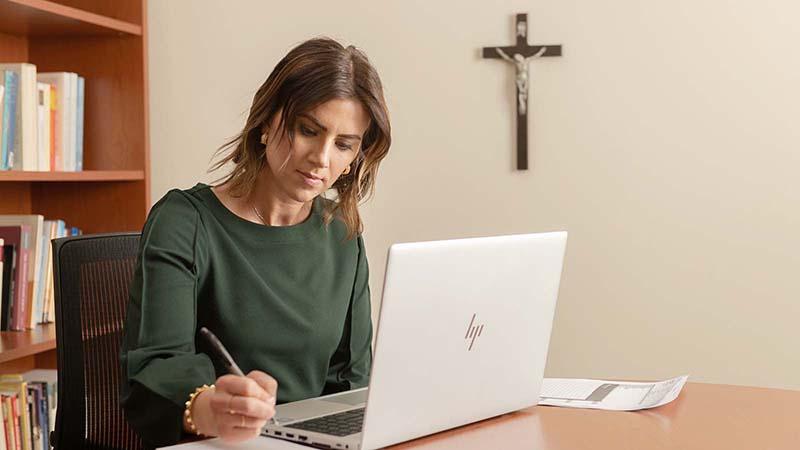 Online Education for the Catholic Professional
Our graduate programs cultivate the knowledge and skill necessary to advance you in your professional field while drinking deeply from the Catholic intellectual tradition.
Come to Mary!
Imagine yourself at the nation's most affordable, serious Catholic university.