University Studies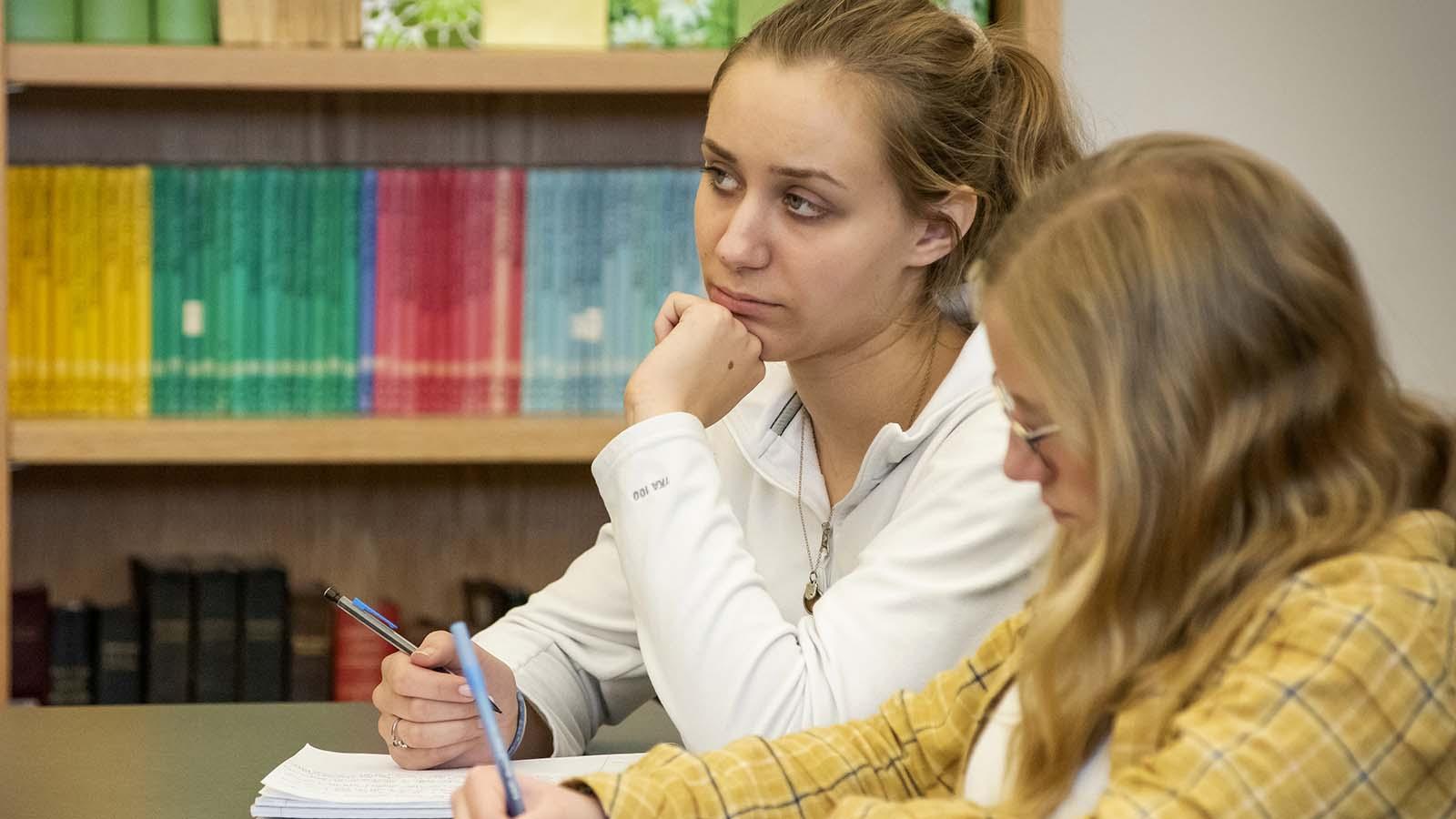 Program Type

Major

School

School of Arts & Sciences
Develop a program that's tailored to you. Work with an advisor through the exploratory studies program to create a degree path unique to your needs and interests.
What You'll Learn
The university studies program is unique because you'll learn what matters most to you. If one of Mary's existing undergraduate programs isn't exactly what you need, or if your professional or personal interests don't require a specific major, university studies is a good choice for you.
Connect Your Degree Plan with Your Career Goals

Once you've met general education requirements, you'll be able to develop a program of study that develops the skills you need in your chosen field.

Work Closely with Your Student Success Advisor

You'll develop your degree program with the support and guidance of your student success advisor.

Enjoy Individualized Attention

You'll receive the same personalized attention and experience the same small class sizes that students in all Mary degree programs enjoy.

Gain Real-world Experience in Your Field

Take advantage of Mary's internship and job placement services to advance your career.

Take Ownership of Your Educational and Professional Career

As a university studies major, you'll show current and future employers that you are actively engaged in your career and willing to invest in your success.
Program Information
Please visit our catalog for admission requirements and a full list of our courses.
Careers & Outcomes
Employment Trends
Because you and your student success advisor create a program of study designed for your particular career objectives, your university studies degree will provide you with practical workplace skills and a competitive advantage in the marketplace. 
Career Paths
Entrepreneur
Journalist
Educator
Take Your Next Step in University Studies