Info for Donors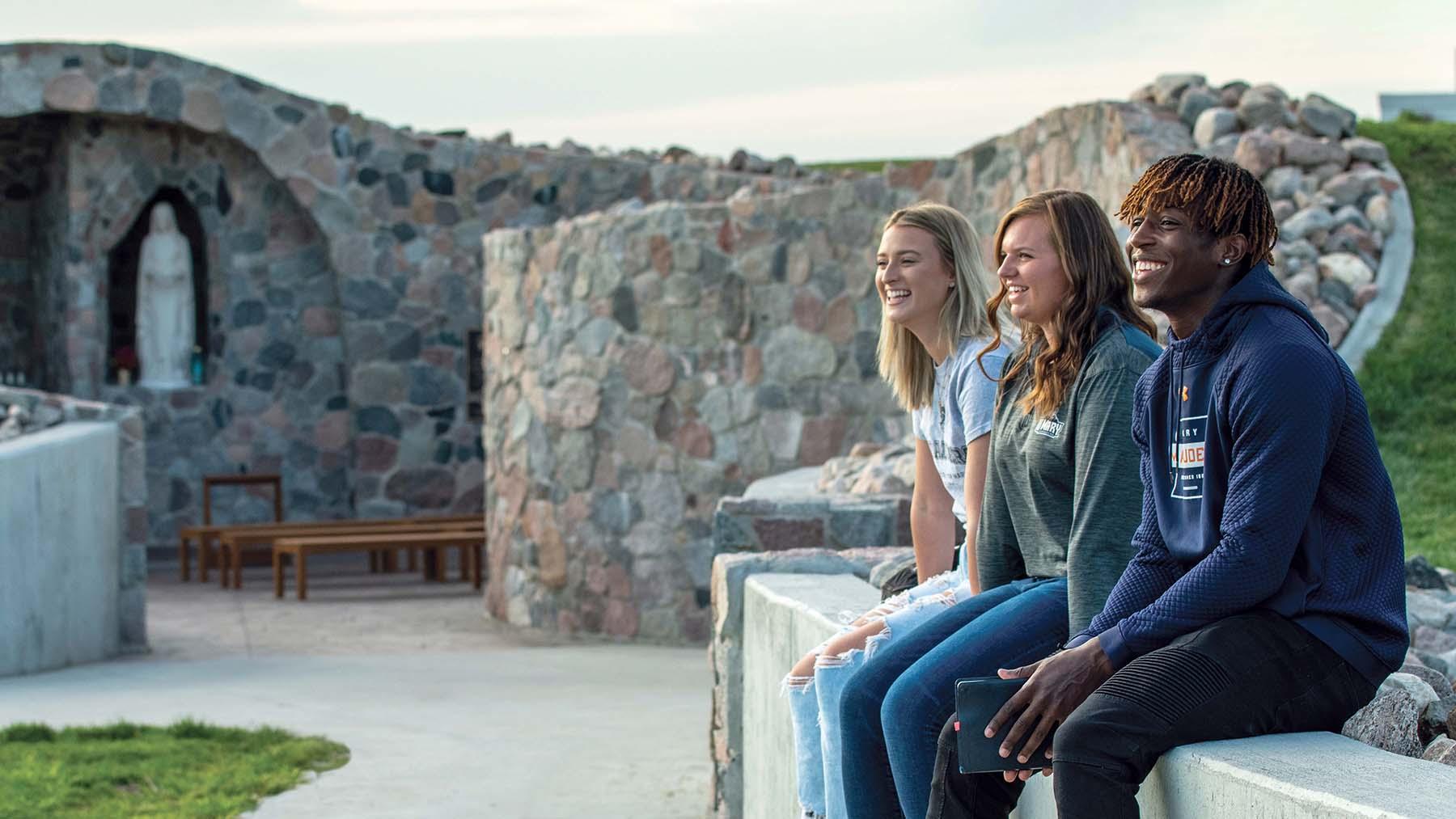 Support the University of Mary
From its beginnings as a four-year college in 1959 and throughout the past half century, the University of Mary has experienced unparalleled growth.
The successes of the University of Mary tie back to the strong foundation and clear vision of the Sisters of the Annunciation and the support of generous alumni and friends. The university will continue to grow and serve, but this is not possible without financial support and giving.
In addition to monetary contributions, there are a number of good and financially sound ways to provide a gift to the University of Mary. Some of these ways are included but not limited to:
A gift of cash immediately, over a period of years, as a bequest, or a combination of all three.

As a gift of real estate farm, ranch, residence, second residence, commercial property, resort, vacation land, etc.

As a gift of interests, personal foundations or trusts, or oil, mineral or gas rights, copyrights, patents, royalties, etc.

Through liquidation of an established foundation.

In appreciated securities or combined with cash and other resources.

As a new life insurance policy on another's life, payable either in one premium or over five years, with premiums tax-deductible when the organization is the holder or beneficiary of the policy.

As a life insurance policy on the donor's own life, either paid in full or currently being paid.
Address to University of Mary and mail to:
University of Mary
Attn: Office of Development
7500 University Dr
Bismarck, ND 58504
Call us toll-free at 800-408-6279, ext. 8222 and ask to speak with a member of our development staff who will be happy to assist you.
Our mission advancement staff is always available to meet with you in person by coming to you or by inviting you to campus.
Personal visits can be made during our regular office hours or by appointment. To schedule a time convenient for you call us toll-free at 800-408-6279, ext. 8222.