Summer Undergraduate Research Vocation Experience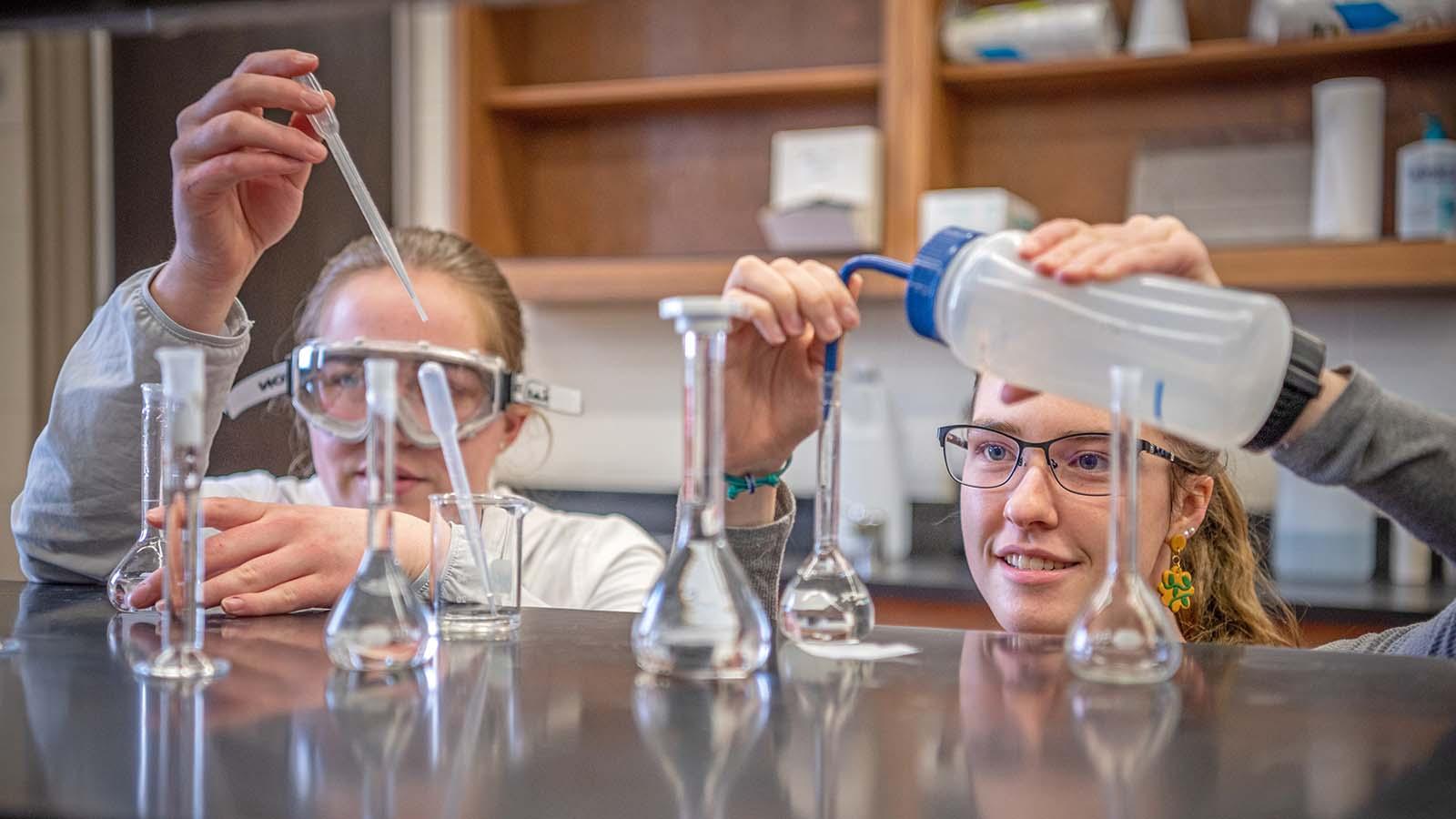 SURVE
The Summer Undergraduate Research Vocation Experience (SURVE) program at the University of Mary provides paid science research internship experiences to undergraduates while promoting an understanding of "science as vocation." Throughout the program, students conduct hands-on, faculty-mentored basic science research, design and perform experiments, analyze and interpret data, as well as draw conclusions and communicate their results.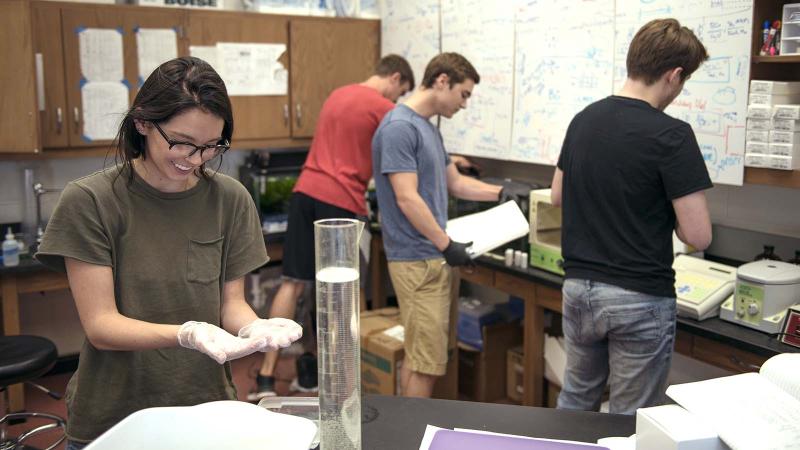 Students also engage in various activities meant to promote an understanding of "science as vocation" in light of the Benedictine wisdom tradition. Through daily prayer, community meals, reading & discussion, lectures, and the opportunity to attend daily Mass, young men and women can grow in their faith, learn about the nature of science and the vocation of the scientist, and gain research experience that will prepare them for graduate, medical, or professional school.
Research Program Highlights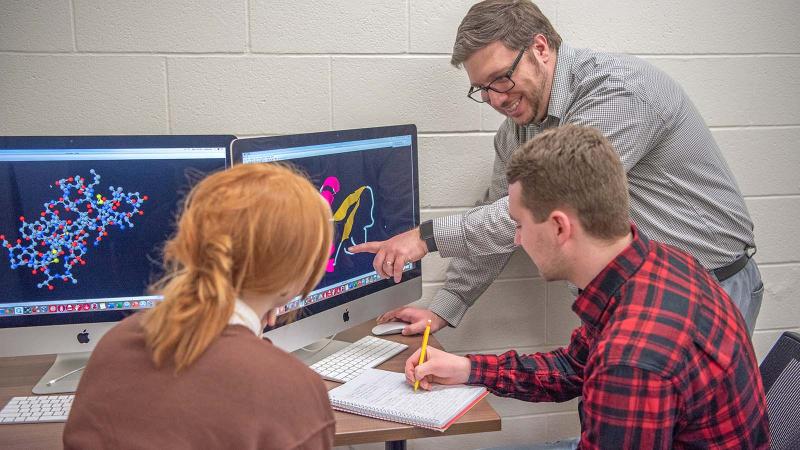 At first, students work on guided projects under the supervision of a professor as they learn the skills and strategies needed to succeed in laboratory research.  Over the course of the summer, students become more independent in their projects and may even design and perform their own experiments, which contribute to the program's overarching goals. The SURVE research experience involves the formation of the whole person as a scientist, not just in learning particular lab skills, but in learning to think, to analyze, to plan, and ultimately participate as a full member of a research team.
SURVE students are guided to think intentionally about the vocation of the scientist, situated within the broader context of life, as a contributing member of society, and in light of the Gospel calling to serve others in charity. Through SURVE, students explore the harmony and complementarity of faith and reason and the "integration of knowledge" described in Ex Corde Ecclesia within the Benedictine Wisdom Tradition. Students also have opportunities to practice the Benedictine motto of "ora et labora" ("pray and work") through participation in communal prayer and daily Mass. Through assigned reading, discussions, interactions with visiting scholars, and participation in volunteer and science outreach activities, SURVE students broaden their perspectives to understand the vocation of the scientist in the wider social, ethical, and spiritual context.
SURVE students and faculty work together in a scientific community, sharing times of prayer, meals, lab meetings, journal clubs, and seminars. Students and faculty also have the opportunity to attend daily mass together. Fostering a sense of community and promoting interdisciplinary collaborations are major goals of the SURVE program.
SURVE is a 10-week program, lasting from approximately late May through early August. (If you have a special circumstance, or have general questions about flexible internship dates, please contact us.)
Local University of Mary students may choose to live on or off-campus. If you are not already a University of Mary student, you may wish to live on-campus during the summer.
Many of our SURVE students also choose to take advantage of the University of Mary's Year-Round Campus course offerings to get ahead in their coursework. We have found that students in SURVE tend to be most successful when they take no more than one course per summer session, which allows them time for lab projects and to make progress on research.
The research reported in this program was supported by an Institutional Development Award (IDeA) from the National Institute of General Medical Sciences of the National Institutes of Health under grant number P20GM103442.
Surve Program Directors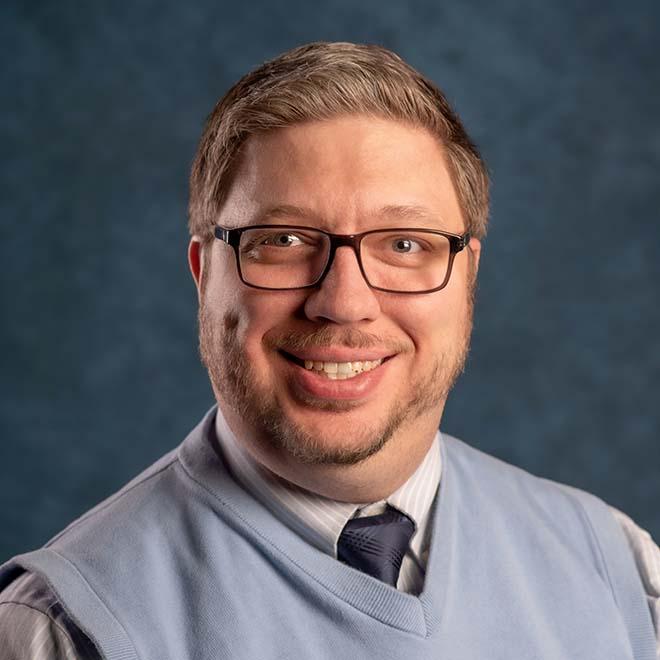 Interim Chair of Chemistry and Chemistry Education, Associate Professor of Chemistry, Fellow in Catholic Studies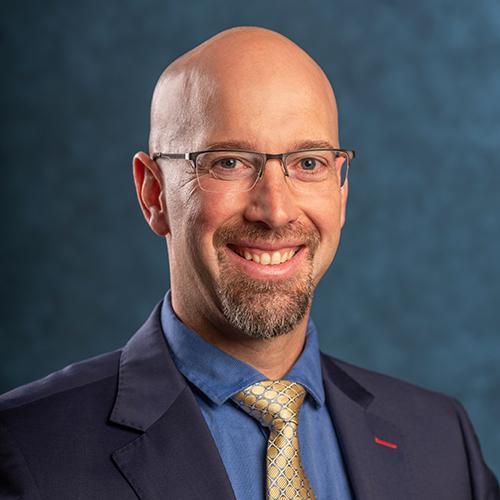 Associate Professor of Biology, Fellow in Catholic Studies