Summer Undergraduate Research Vocation Experience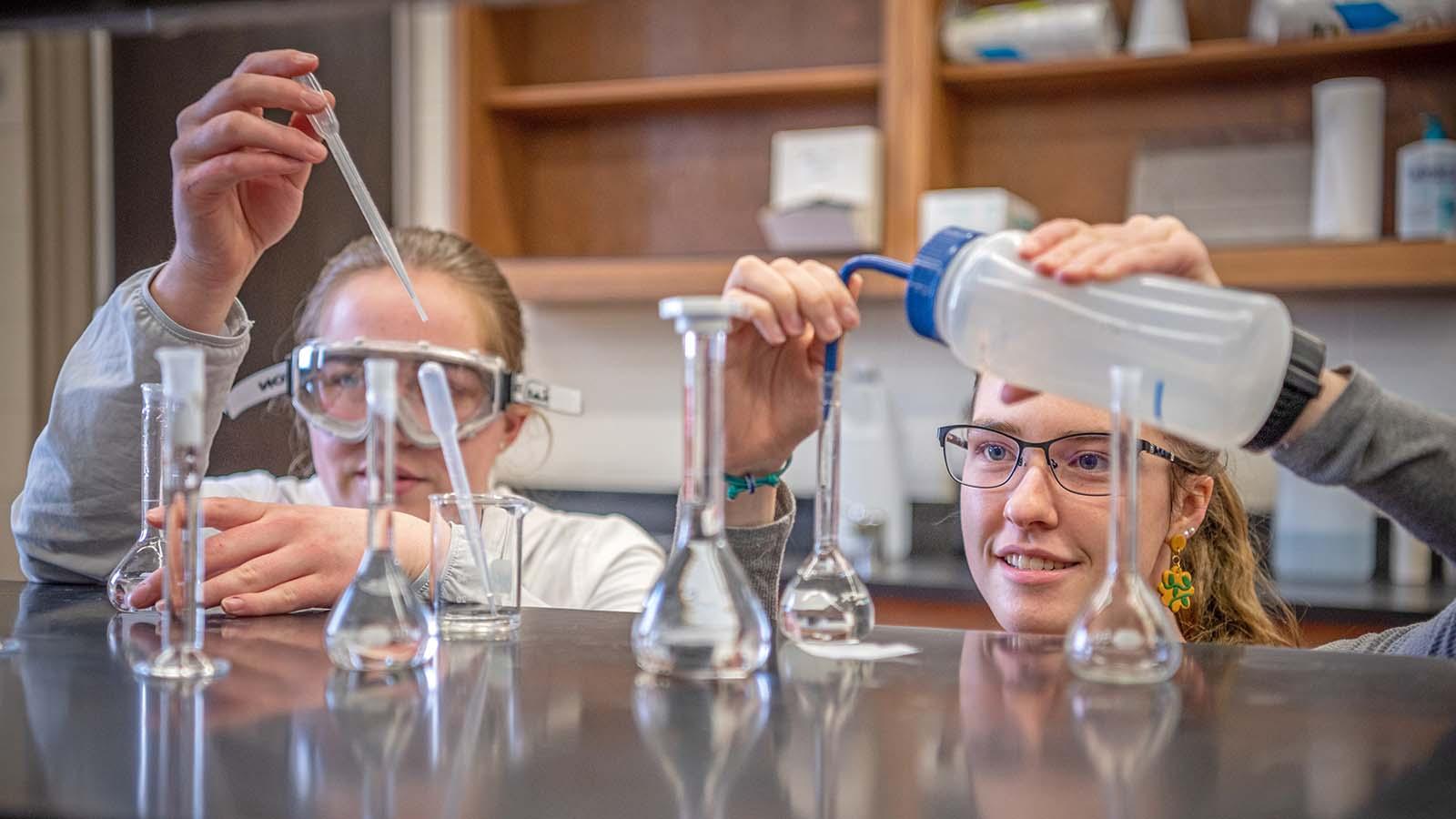 Pursue Science as Vocation
The Summer Undergraduate Research Vocation Experience (SURVE) program at the University of Mary provides paid, science-research, internship experiences to undergraduates while promoting an understanding of "science as vocation." Throughout the program, students conduct hands-on, faculty-mentored, basic science research, design and perform experiments, analyze and interpret data, as well as draw conclusions and communicate their results.
Program Highlights
SURVE students begin by working on guided projects under the supervision of a dedicated faculty member. After building the skills and learning the strategies they need to perform successful laboratory research, students gain increasing levels of independence. In our program, students can expect to:
Design and perform their own experiments
Experience an intentional and authentic scientific community
Learn about the nature of science and the vocation of the scientist
Prepare for graduate, medical, or professional school
My experience at SURVE helped me discover my passion for research and it inspired me to pursue my PhD in chemistry and biochemistry. Throughout my time at SURVE, I learned computational skills, scientific writing, and science presentation skills. It also provided me the opportunity to read scientific literature outside of my field and learn how to critically analyze a research paper. My favorite part of SURVE was our seminar days, where we had the opportunity to discuss the relationship between science and philosophy/theology as well as our ethical role as scientists.
Research Support
The research reported in this program was supported by an Institutional Development Award (IDeA) from the National Institute of General Medical Sciences of the National Institutes of Health under grant number P20GM103442.