Info for Current Students
University of Mary 101: A Student Guide
We know that university life can sometimes feel overwhelming, especially at first. Here's what you need to know to get started — from setting up your Mary email account to registering for classes.
Last Day to Add/Drop with No Record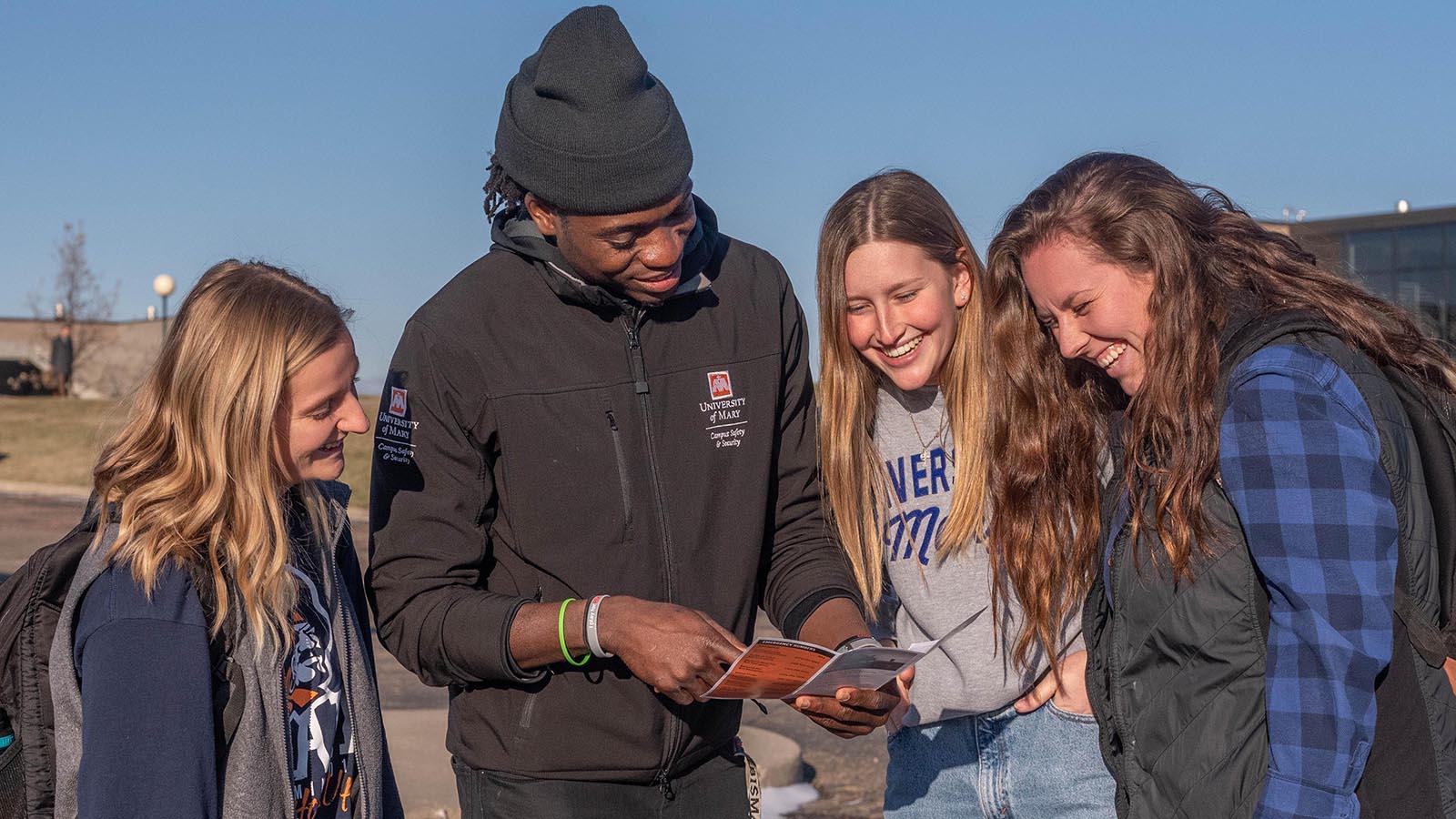 Campus Safety and Security
Campus Safety and Security ensures you stay safe and well-informed at Mary. From emergency and weather notifications to parking policies and incident reporting, they have you covered.
Student Grievance Policy
Follow these guidelines if you have a non-academic grievance.