Student Organizations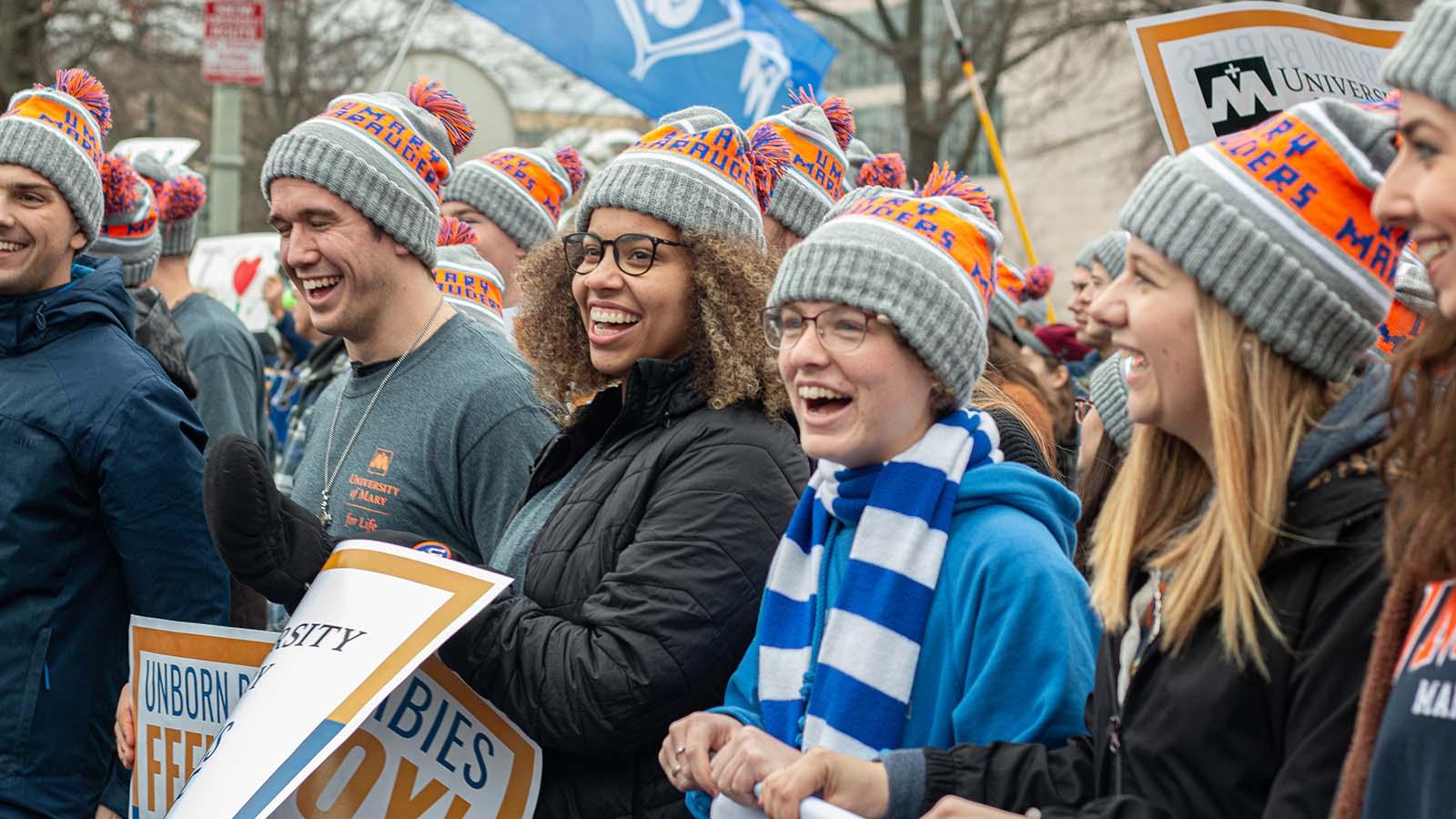 Be Part of Our Vibrant Campus Community 
With more than 40 active student organizations, Mary students have many opportunities to share their interests, develop their skills, meet new friends, and spend time with old ones. From participating in community service to entering a video game competition, you'll be part of what makes Mary such a supportive, vibrant — and fun — place to live, learn, and grow.
'22 Christmas at Mary Concert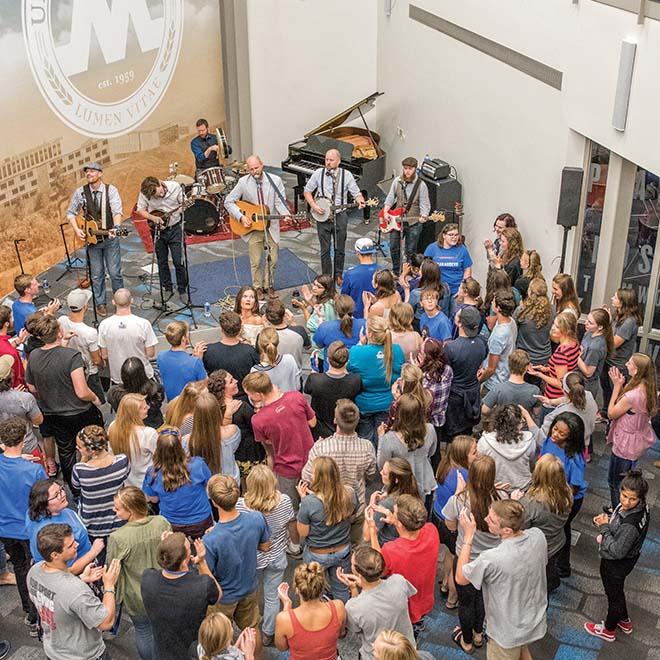 The Marauders Activities Committee provides social and cultural programming that reflect Mary's Benedictine values and offer fun, substance-free, campus activities.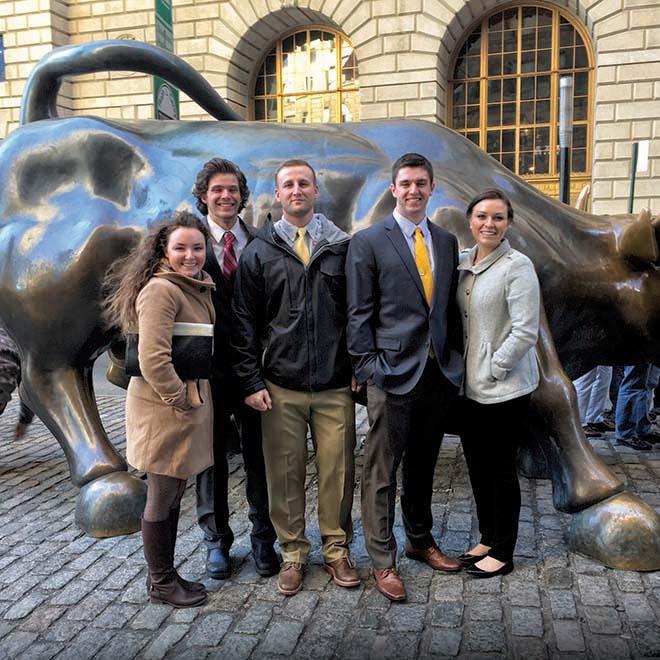 Whether you're looking for a professional group or just want to kick back and have some fun, you'll find a club to meet your needs.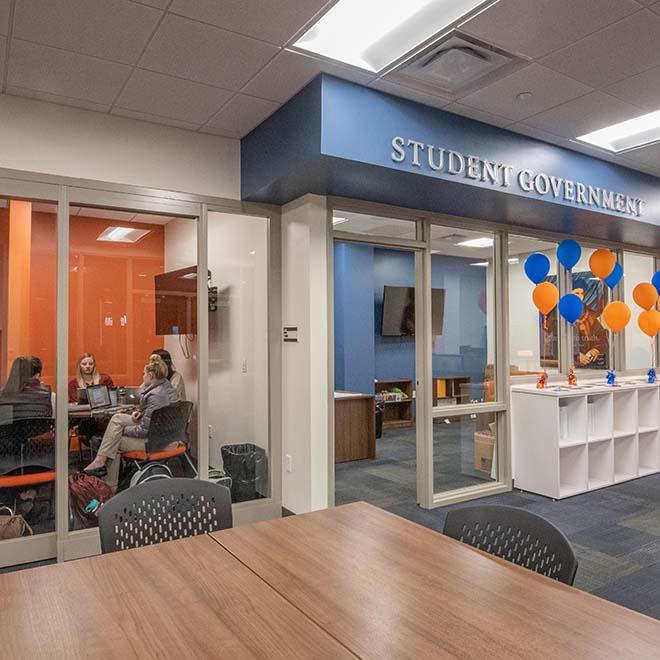 Student Government is a collaborative group of 27 students dedicated to representing the interests of the student body and working towards the greater good of the university as a whole. 
Student Involvement Center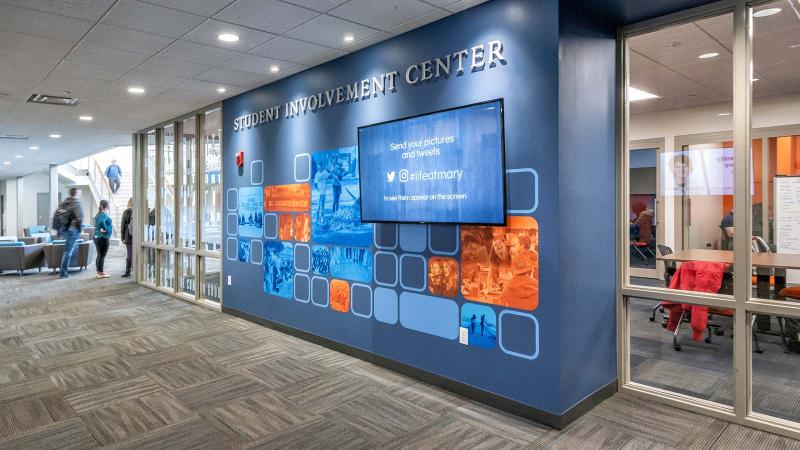 Decked out in orange and blue, the Student Involvement Center (SIC) is a meeting place for student organizations and a great spot for focused study. There are three main areas of the SIC: two study rooms, a conference room, and the Student Government office. 
Each study room has a mounted flat screen TV that can be easily connected to a laptop. The rooms' soundproof doors ensure that your study time isn't disturbed by outside activity.
The conference room, with a maximum capacity of 30 people, is perfect for club meetings. The Student Government office is a place for students to bring their questions and concerns. 
To top it all off, there is a surround sound system throughout the SIC.
Interested in starting a new student organization?
We're here to help. Call the Student Development office at 701-355-8265 or email us.