Published Works & UMary Press
University of Mary Press
The University of Mary Press seeks to publish significant, relevant, and innovative titles with a distinct focus on the university's core mission: To serve the religious, academic, and cultural needs of the people in this region and beyond. Our titles align with the university's Benedictine values of community, hospitality, moderation, prayer, respect for persons, and service. In addition, our books often become part of students' coursework and encourage the ideals of servant leadership, spiritual development, and Catholic education.
Our books are available for purchase through the University of Mary Bookstore or on Amazon.
From Christendom to Apostolic Mission: Pastoral Strategies for an Apostolic Age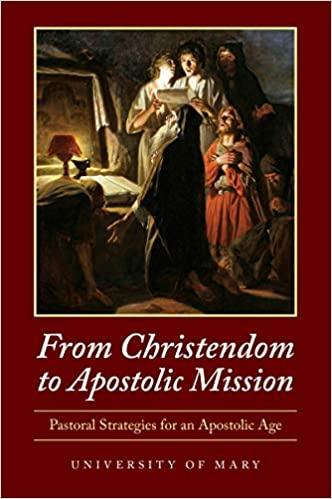 Every human society possesses a moral and spiritual imaginative vision, a set of assumptions, and ways of looking at things according to which life proceeds. This essay is an attempt to contribute effective strategies to engage our own time and culture once more with the Gospel of Jesus Christ and – for a weary world – to awaken the Catholic imaginative vision.
The Vocation of the Catholic University Professor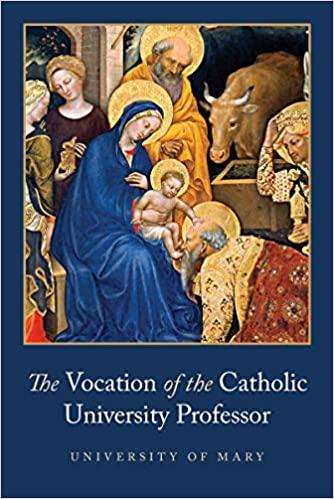 A Catholic university should invite students into a community of profound intellectual conversion. Its atmosphere is alive with the gaudium de veritate of Saint Augustine, the joy in the truth. Just there, in a classroom or laboratory at the end of the hallway, is to be found the "stupor" or astonishment of mind of Dante's Convivio. There are many ways for this conversion to happen, but it simply will not happen without the teaching faculty. They are the lifeblood.
Renewal of Catholic Higher Education: Essays on Catholic Studies in Honor of Don J. Briel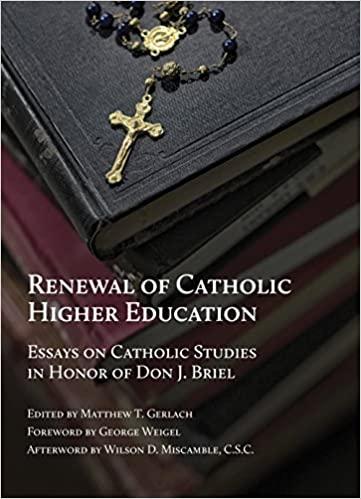 Renewal of Catholic Higher Education: Essays on Catholic Studies in Honor of Don J. Briel began at the Twenty Years of Catholic Studies Conference at the University of Mary, Bismarck, ND, in 2014. Catholic Studies professors, alumni, and scholars gathered to celebrate Dr. Briel's enormous contributions to Catholic Studies programs nationwide and to reflect on ways to impact Catholic higher education more broadly. Since 2014, Dr. Briel has held the Blessed John Henry Newman Chair of Liberal Arts at the University of Mary. Dr. Briel founded the Catholic Studies Program at the University of St. Thomas, St. Paul, MN, in 1993. For the next 20 years, he provided leadership as the program's director and held the Koch Chair of Catholic Studies.
The Dignity of Grace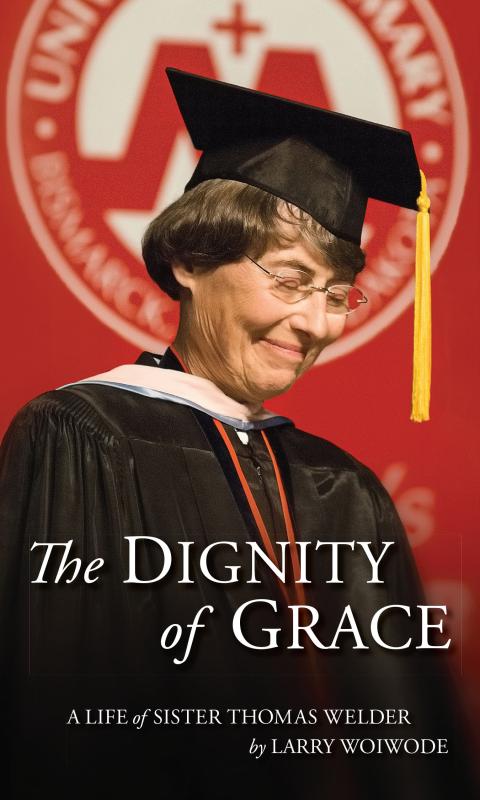 In The Dignity of Grace, Larry Woiwode recounts the remarkable life of Sister Thomas Welder, Benedictine Sister of Annunciation Monastery and the fifth president of the University of Mary. A towering figure to North Dakotans, Sister Thomas was first Diane, a girl in whom the trace of her future influence was evident from the beginning—in her capacity for endurance amid suffering, her ease of affection and attention, her trademark magnanimity joined to her humility. Entering Annunciation Monastery in 1959 and professing her monastic vows in 1961, the life of Sister Thomas was soon entangled in the drama of the newly established Mary College, from its uncertain beginnings to its dynamic growth into America's Leadership University.
North Dakota Voices of the Great War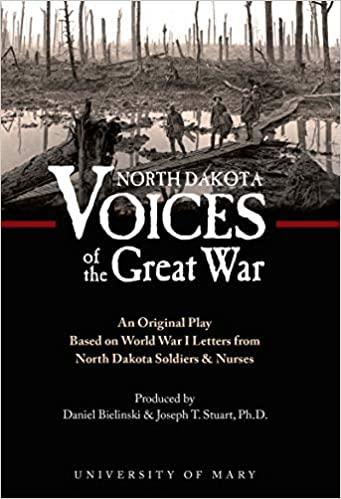 This play was a collaboration between the history and theater programs at the University of Mary. History students researched the World War I Scrapbooks Collections at the North Dakota State Archives. Building on these letters, we created an original theatrical production, adding music and poetry from the Great War and improvising scenes based on the real letters. We believe they created a show with a very personal meaning for North Dakota. Daniel Bielinski & Dr. Joseph Stuart.
And You Will Find Rest: What God Does in Prayer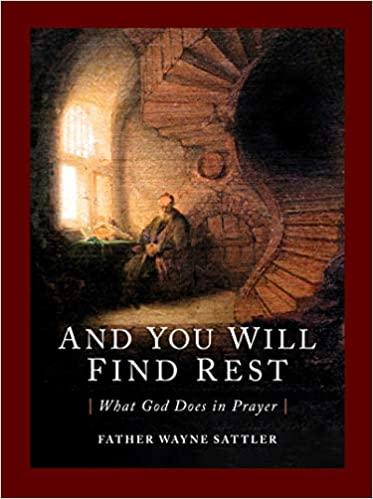 The Dark Night, by St. John of the Cross, and The Interior Castle, by St. Teresa of Avila, are the guides Father Wayne Sattler uses to explore the path of prayer leading to contemplation. On his own path, which eventually led to discerning a call to live as a diocesan hermit, Father Sattler began to more deeply appreciate the sound guidance of these two saints for understanding 'what God does in prayer.
Open Secrets of Success: The Gary Tharaldson Story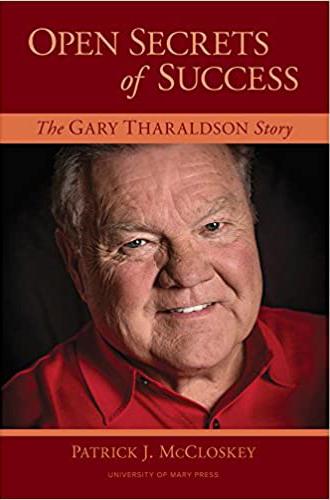 "This is a phenomenal story of Gary Tharaldson's incredible accomplishment. Starting with nothing, he built over 400 hotels by himself, no partners—more than any single individual worldwide. What an inspiration to young people across the country!" — Rudy Ruettiger, motivational speaker and subject of the 1993 film "Rudy," ranked among the top inspirational movies by the American Film Institute. "Gary is so down-to-earth, he's actually subterranean. I was one of the fortunate ones because Gary shared everything with us: his building costs and operating numbers, which were tops in the industry, and how he produced them." — Bruce White, Chairman, Founder and CEO of White Lodging.
​​

Frank's Extra Mile: A Gentleman's Story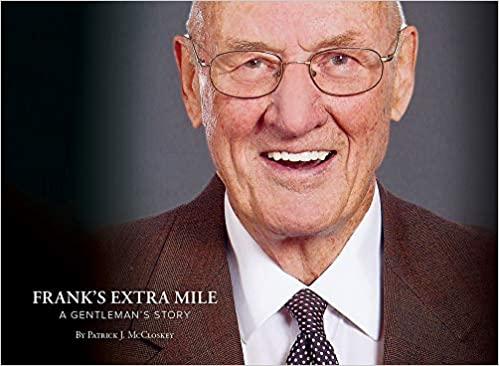 Frank's Extra Mile tells the story of Frank Larson, a noble, down-to-earth North Dakotan, whom customers, competitors, staff, friends, and family describe as a true gentleman. With his wife Jo Andrea, Frank bought the Larson family's first bank 50 years ago on January 1, 1969, in the farming community of Oakes, ND. The Larsons bought their second bank a year later in a nearby Ellendale, which is also an agricultural community. Today, Starion has 12 locations in North Dakota and three in Wisconsin. Bank assets have increased from $4.5 million in 1969 to more than $1.25 billion today. Starion is a high-performing financial institution with an asset growth rate of 22 percent over the last five years and enjoys a five-star rating from Baurer Financial.
Valerian Paczek: Priest, Soldier, Quiet Hero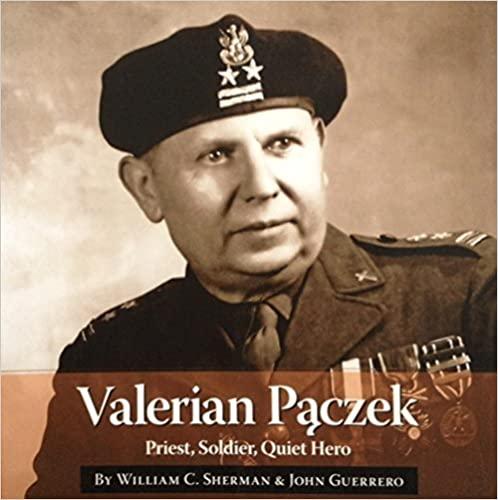 Fr. Valerian Paczek's tombstone is simple, without any words of praise. His obituary in the Lidgerwood Monitor contained only a brief mention of his military past. "He served in the Polish Army from 1935 to 1945, and in the English Army from 1945 to 1950 as a Senior Chaplain." That's all there is in print: no mention of prisoner camps, battles, rank or medals. Yet it is the way he would have wanted it. With hindsight, we can say it summarizes his life: A priest, a soldier, and a quiet hero.
My Russian Way: A Spiritual Autobiography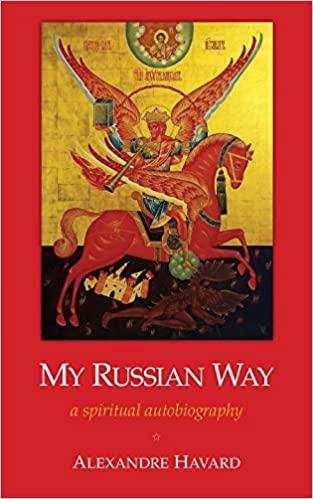 Alexandre Havard, a Frenchman of Russian ancestry, chronicles his moral, intellectual, and spiritual development growing up in post-1968 France. He rejects the radical secular values of his contemporaries and embraces Christianity. At the same time, Havard traces his roots back to Russia and follows cultural and political developments in the final years of the Soviet Union. He prays that someday he will be able to contribute to the spiritual revival of his beloved ancestral homeland. In the end, his prayer is granted in dramatic ways.
Justified in Jesus Christ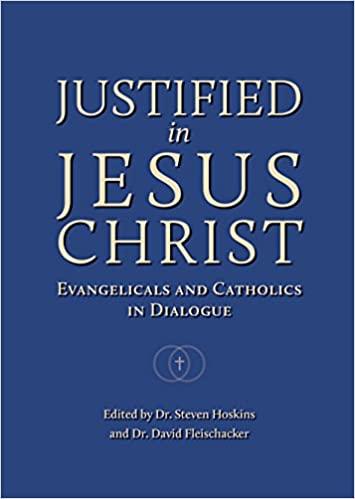 In 2017 the National Evangelical-Catholic Dialogue in the United States sponsored by the United States Conference of Catholic Bishops and the University of Mary, Bismarck, North Dakota, completed its four-year round of discussions on the doctrine of justification. Sessions were held each year on the following topics: 2014: Original sin and its effects within the economy of salvation 2015: Initial justification 2016: The relationship between justification and sanctification 2017: The relationship between justification and final judgment. At each of these annual meetings, members presented background papers that formed the basis of that meeting's discussions and became the starting point for constructing a common statement. These common statements and background papers comprise this book. Quite unexpectedly, the members of the dialogue discovered many points of convergence on the subject of justification.
Christ, the Wisdom of God – Retreat Conferences for the Faculty of the University of Mary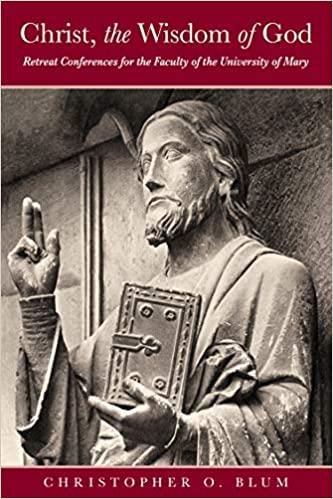 Teachers can receive no better guidance than to be inspired by the greatest teacher of all. Christ's ministry on earth embodied the wisdom that can elevate the quality of instruction of any faculty member, particularly those teaching at parochial schools at all levels. Learn Christ's lessons in teaching with joy, humility, integrity, and fortitude. Christ, the Wisdom of God, is impeccably researched with scripture as a foundation. The text was developed from a series of talks by Dr. Christopher Blum on retreat with the faculty at the University of Mary in Bismarck, ND.
Learning to Lead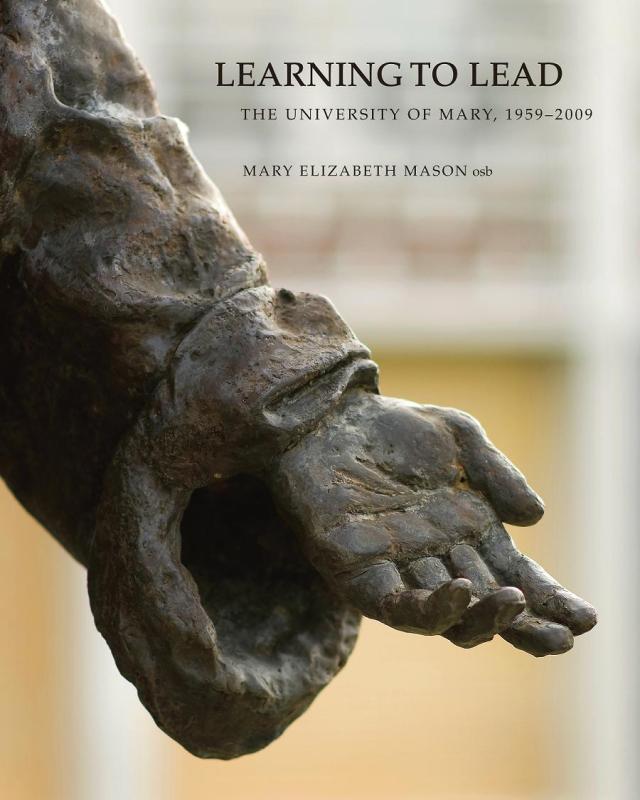 Learning to Lead recounts the journey of the University from a small women's college to a thriving community of learners. Period commentaries, photographs, firsthand accounts, and recollections of alumni, administrators, and friends tell the fascinating story of the evolution of America's Leadership University from its earliest days. How monastic love of learning and desire for God and the example of its pioneer founders have been expressed in Mary's  Christian, Catholic, Benedictine identity and her unique commitment to leadership through service is a tribute to the past and a promise to the future.