Faculty Mentorship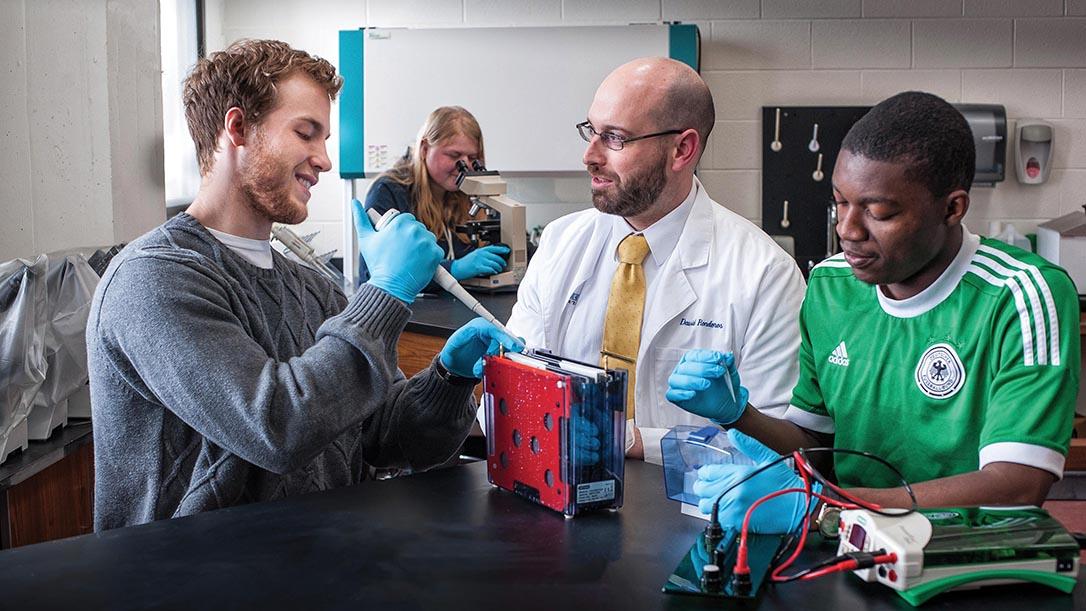 At Mary, You're Supported from Day One
The University of Mary's faculty are distinguished in a wide variety of disciplines and by a range of professional experience. But they have one thing in common: they are committed to your success. At Mary, you won't get lost in a large lecture class or graduate without forging meaningful relationships with faculty members. With our 11:1 student to faculty ratio, you'll get to know your professors, and they'll get to know you. That support and mentorship translates to alumni success and a national reputation for academic excellence, as evidenced by our top-ranked nursing program, our recognition as a College of Distinction, multiple accreditations by national organizations, and much more. 
Faculty-Led Trips
Faculty-led trips, part of the university's extensive Study Abroad Program, provides students with a unique opportunity to broaden their perspectives by being immersed in a different culture.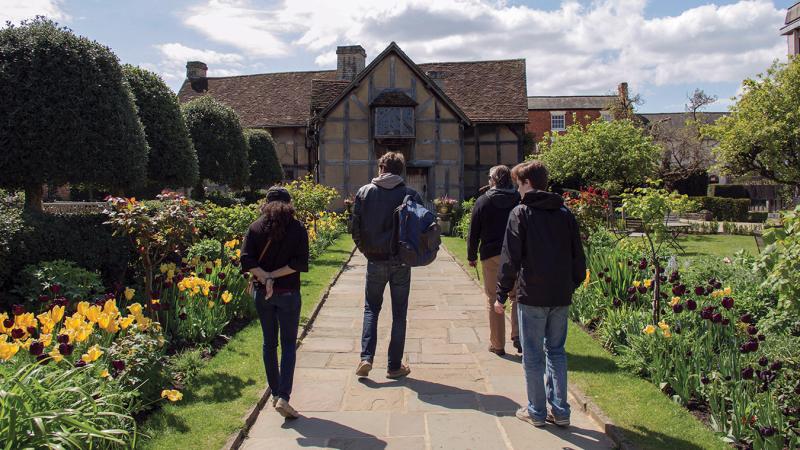 The 2-3 week summer trips are led by teams of Mary faculty; often, the faculty members will have previously lived in the country or have traveled there extensively as part of their academic research. 
Faculty-led programs are open to all students, regardless of major, and offer course credits. 
The best thing about the University of Mary Engineering program is the faculty's knowledge and enthusiasm to help their students learn. I learned relevant and useful skills that I'm already grateful for in the first year of my career. Professors passionately teach during the day and respond to emails at all times – morning, afternoon, and evening – to answer students' questions.
Gregorian Scholars Honors Program
Honors students enrich their education through close interaction with faculty and guest speakers.
Learn more: Gregorian Scholars Honors Program
Harold Schafer Emerging Leaders Academy
Students in the Emerging Leaders Academy have access to professional mentorship in their chosen field, as well as service-learning opportunities and leadership training.
Learn more: Emerging Leaders Academy
Year-Round Campus
With dedicated faculty support and comprehensive summer course offerings, you can earn your bachelor's in 2.6 years and a master's in four through Year-Round Campus.
Learn more: Year-Round Campus
Summer Undergraduate Research Vocation Experience (SURVE)
Conduct hands-on, faculty-mentored research as you gain an understanding of "science as vocation."
Learn more: Summer Undergraduate Research Vocation Experience
The Liffrig Family School of Education and Behavioral Sciences provided one-on-one faculty guidance, countless hours of meaningful classroom experience, a variety of courses that stimulated personal and professional growth, and a comprehensive understanding of how to be an outstanding educator. I truly believe I am prepared for a lifetime of leadership in and out of the classroom.