Classical Studies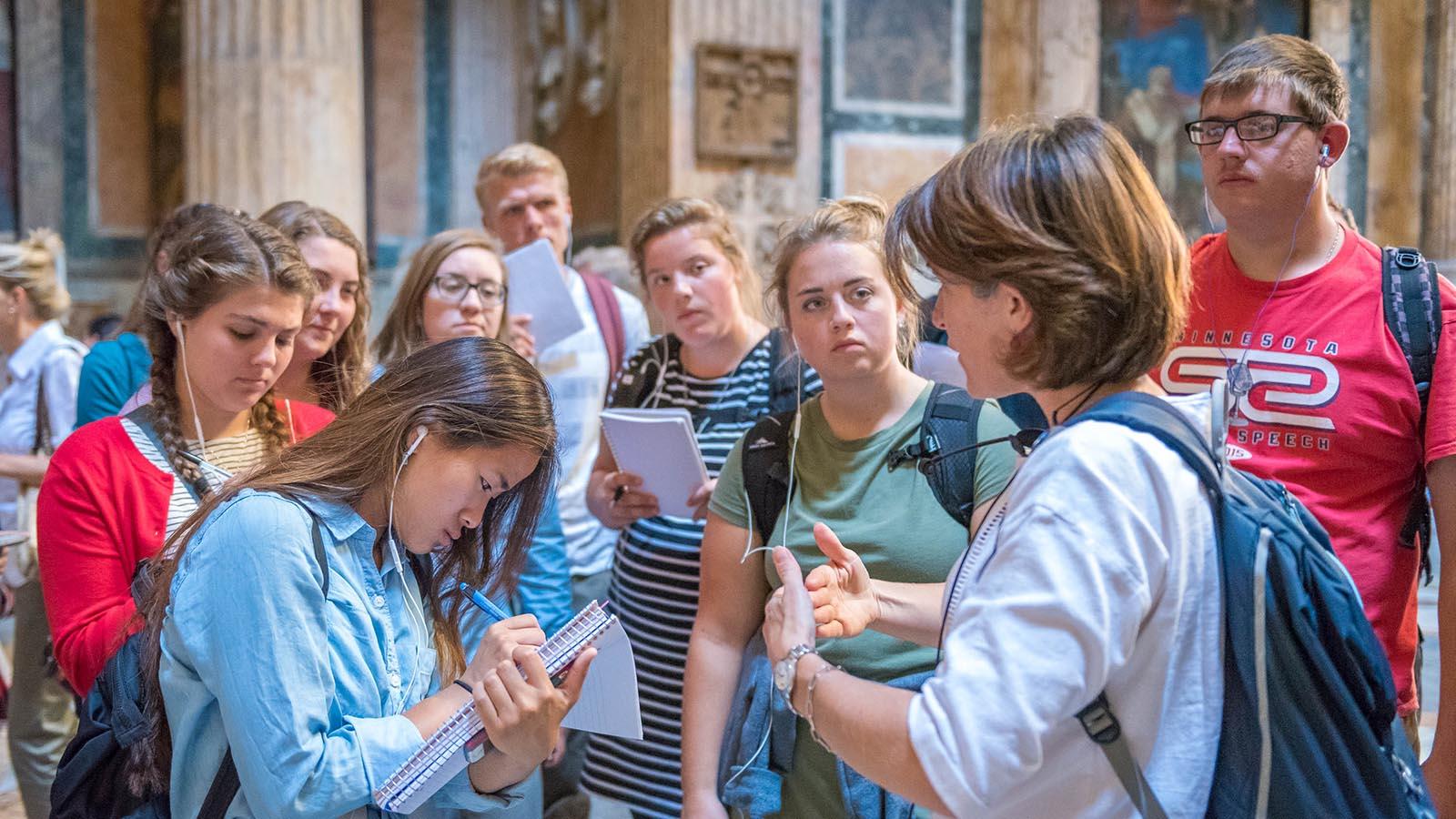 Program Type

Minor

School

School of Arts & Sciences
Discover the harmony of classical ideals in the contemporary world.
Study Latin at Mary
Learning an ancient language can train your mind to think deeply and creatively, and taking Latin courses can fulfill your undergraduate language requirement. Engage with the rich tradition of western culture and the Church.
What You'll Learn
Our students learn to appreciate the enduring appeal of classical art forms, explore and analyze classical — poetic, philosophical, and rhetorical — texts, and develop intermediate knowledge of a classical language. Our graduates critically understand the classical world's contribution to the development of Western intellectual and cultural traditions.
Understand the Roots of the Liberal Arts

Develop in the areas of language, communications, and fine arts by participating in the tradition of the trivium — the basis for a liberal arts education.

Strengthen Your Language Skills

Your study of a classical language will refine your mental precision, enhance your capacity for abstract thought, and improve your ability to communicate effectively.

Develop Your Aesthetic Sensibility

Immersing yourself in the foundational art forms of Western culture will inform your understanding of modern culture.

Program Information
Please visit our catalog for admission requirements and a full list of our courses.
Careers & Outcomes
Employment Trends
The classical studies minor can be paired with any University of Mary major to expand your knowledge base and broaden your appeal to employers in a wide range of fields. A classical education can prepare you to think strategically, build confidence, and nurture an appreciation for the arts and diversity. If you're interested in a career in communication, business, policy, education, community service, social work, or many other fields — the classical studies minor can help you stand out in your job search and your life.
Career Paths
Educator
Entrepreneur
Attorney
Social Worker
Nonprofit Manager
Arts Director
Journalist 
Featured Faculty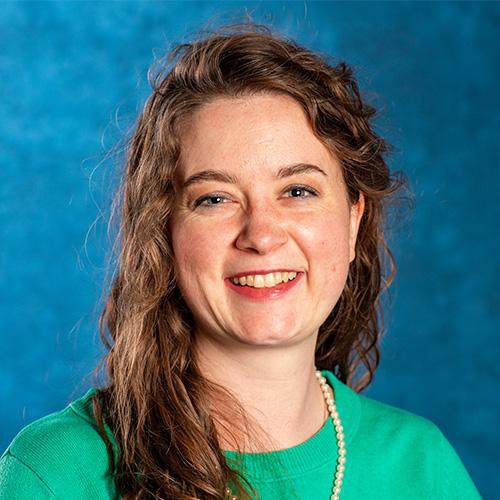 Kathleen Kirsch, PhD
Assistant Professor of Classics and Catholic Studies, Director of the Summer Latin Institute
A Minnesota native and the oldest of five, my education and formation inspired in me a love of truth and a desire to learn. As an educator, I strive to pass on those gifts. In addition to my scholarship and teaching, I love to sing, to hike, to bake, to discover new cuisines, and to live up to my vocation to be the glory of God as a (wo)man fully alive (cf. St. Iranaeus). In my travels, I've visited or lived in Australia, Austria, Belgium, Canada, England, France, Germany, Greece, Hungary, Ireland, Italy, Poland, and Spain.
Take Your Next Step in Classical Studies