Music Ensembles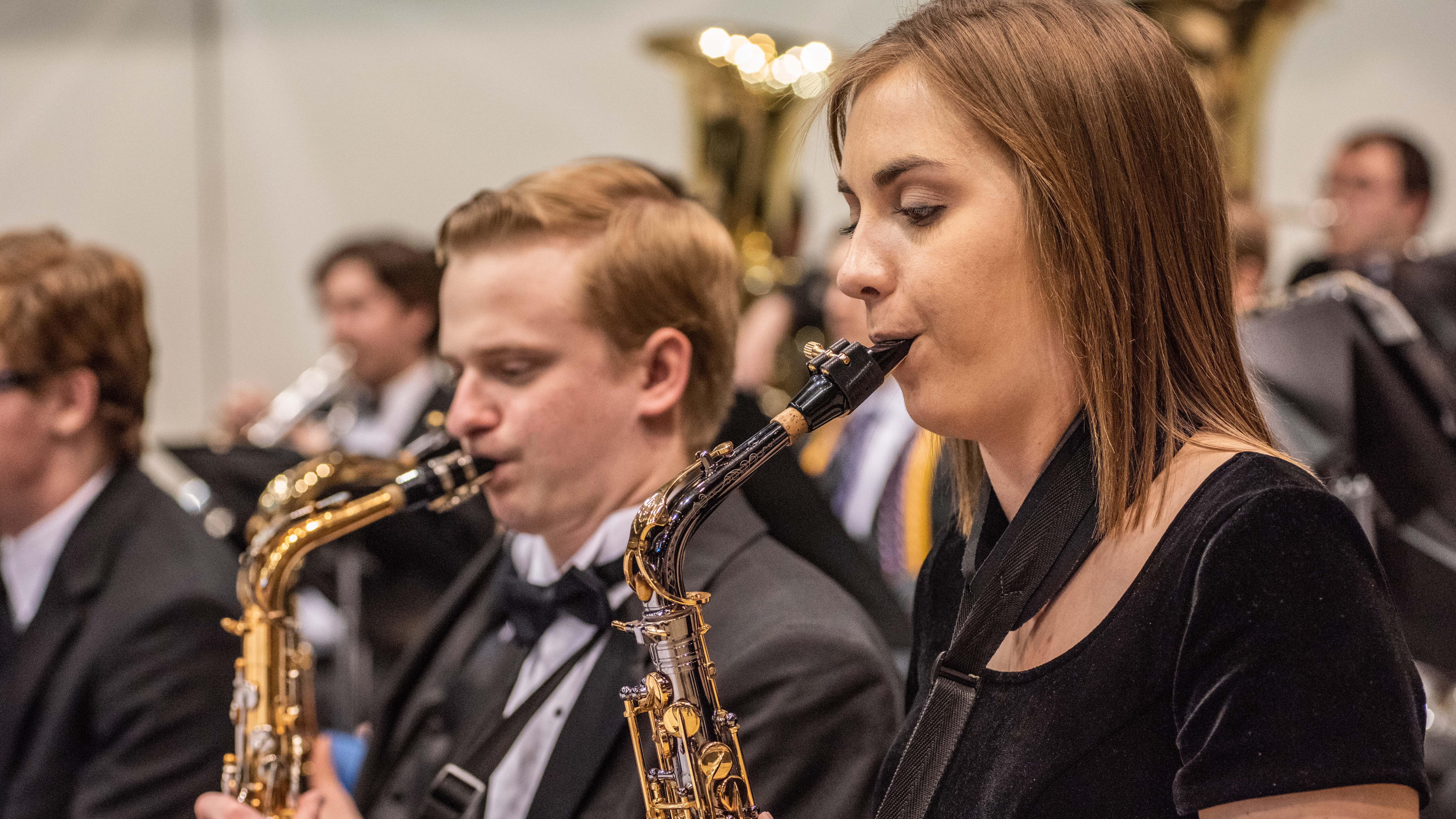 Experience Music at Mary
Whether you are interested in one of our four degrees in music or one of the many other degrees on campus, you are welcome to participate in our performance ensembles. Our annual jazz festival draws thousands of people and brings world-renowned guest artists to our campus. In addition, we regularly produce concerts, major Broadway musicals, and opera scenes – offering all Mary students the chance to perform, act, play in a pit orchestra, or work behind the scenes in areas of production.
Auditioned Ensembles
Open to All Students
Auditions for these ensembles take place during the first week of the semester and are open to all Mary students.
Whatever your interest in music, the Mary Music Department can be a first step toward achieving them. Contact us to find out more about classes, concerts and special events. It's your campus, be involved.
Interested in Participating in an Ensemble?
Call the Music Department at 701-355-8301 or email us.