Woodwind Ensembles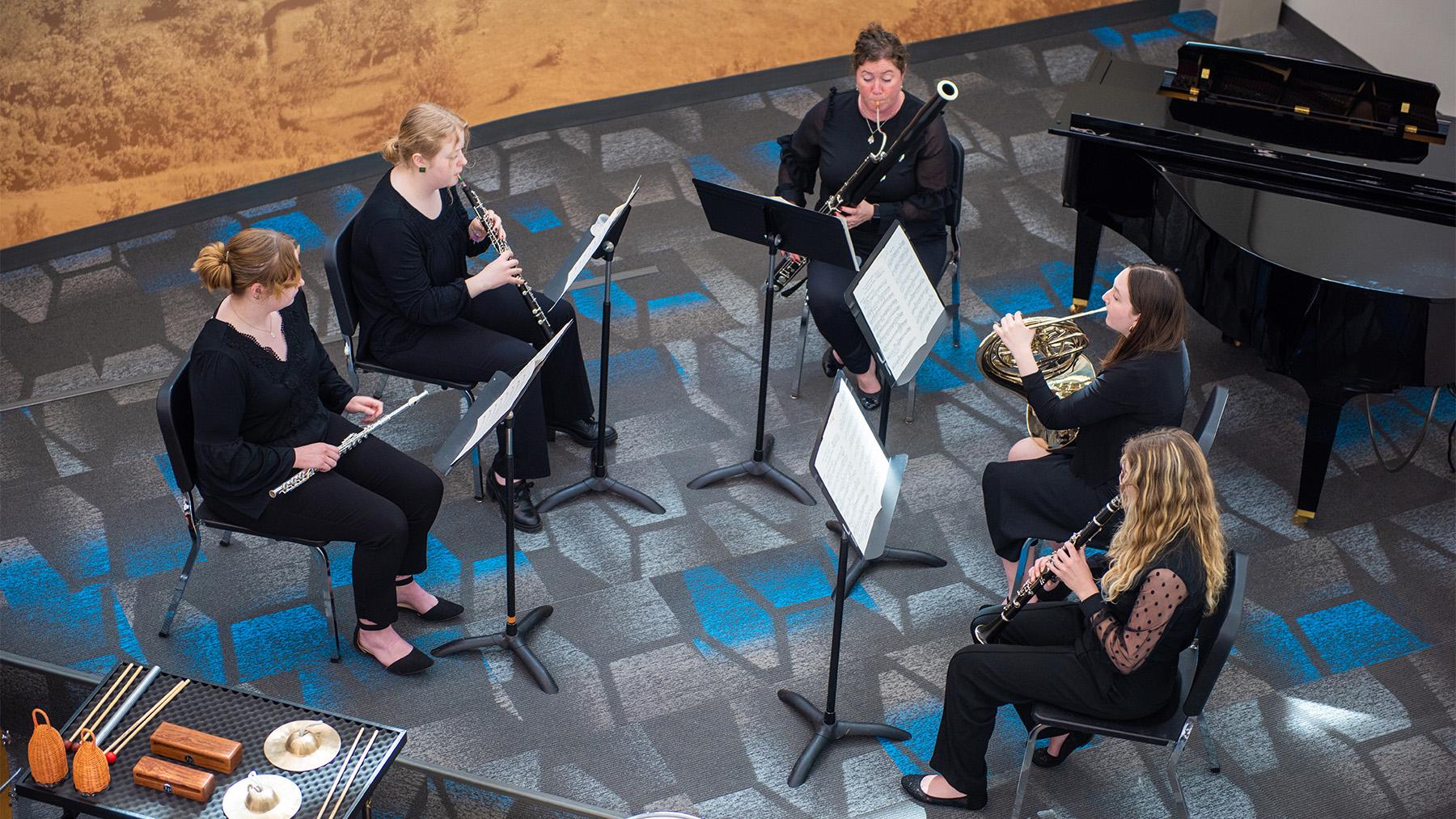 University of Mary Woodwind Ensembles 
The University of Mary offers a challenging, dynamic, and competitive course of study in all woodwind instruments. Emphasis is placed upon technique within the framework of high quality literature. Within the program, students may also study woodwind doubling, jazz studies, pedagogy, and teaching techniques. Graduates of the program are currently employed throughout the United States and Canada in the fields of music education, performance, instrument repair, and music business.  
A variety of woodwind ensembles, including saxophone quartet, clarinet ensemble, woodwind quintet, and double reed ensemble, rehearse with faculty for performances on campus and in the community. Ensembles are determined by audition at the beginning of each semester.
 
Interested in Participating in a Woodwind Ensemble?
Call the Music Department at 701-355-8301 or email us.