Percussion Ensemble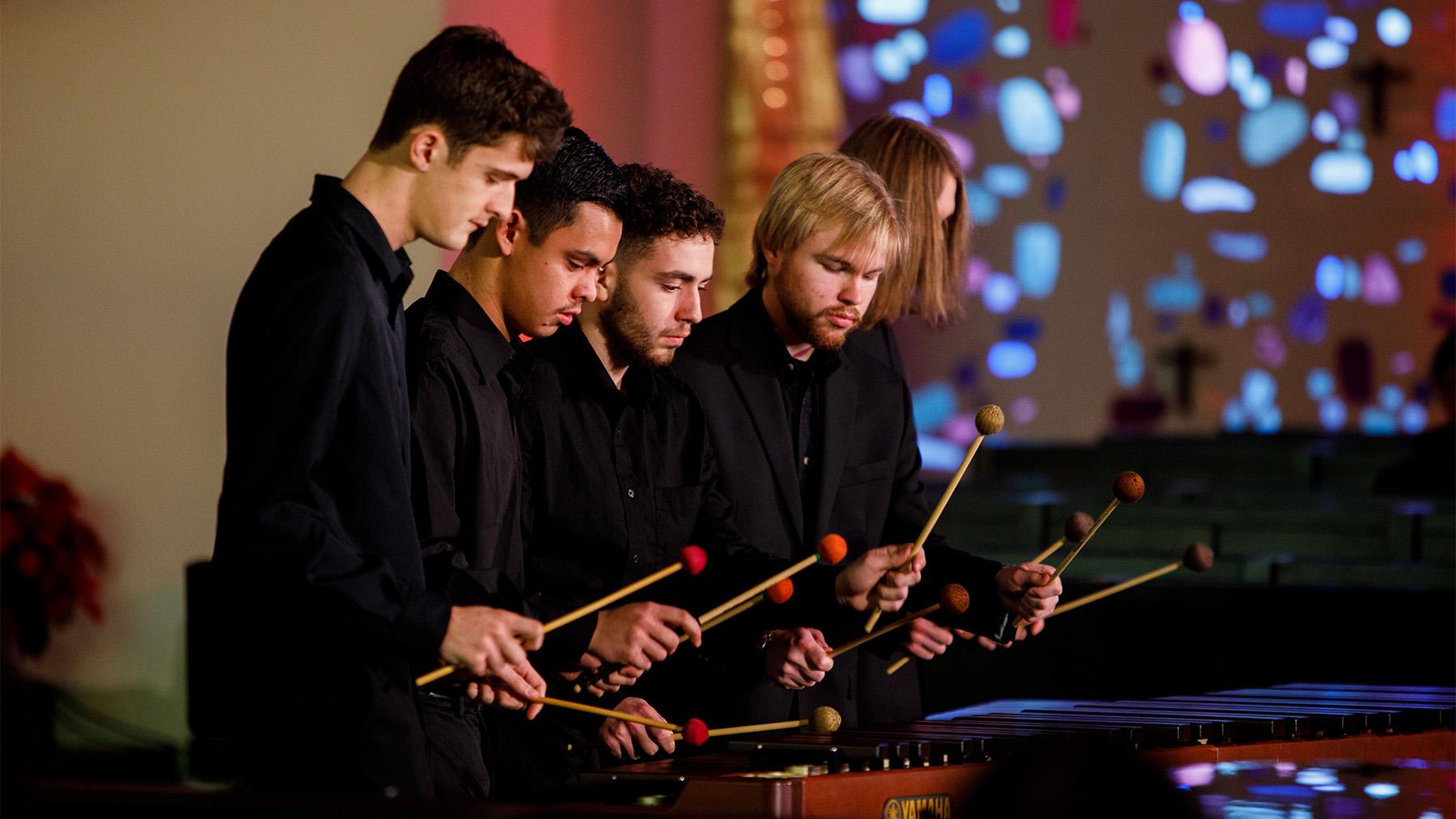 University of Mary Percussion Ensemble
The Percussion Ensemble at the University of Mary is directed by Dr. Lucas Bernier and offers students an opportunity to perform in a contemporary medium. Goals of this ensemble include the development of chamber music performance skills and exposure to proper technique and musicianship on all percussion instruments. This ensemble performs a diverse and challenging repertoire, including historically significant literature, contemporary works, rudimental drumming, improvised music, mallet ensemble compositions, and a wide range of world music. The Percussion Ensemble is open to all university students.
 
Interested in Participating in a Percussion Ensemble?
Call the Music Department at 701-355-8301 or email us.