Concert Band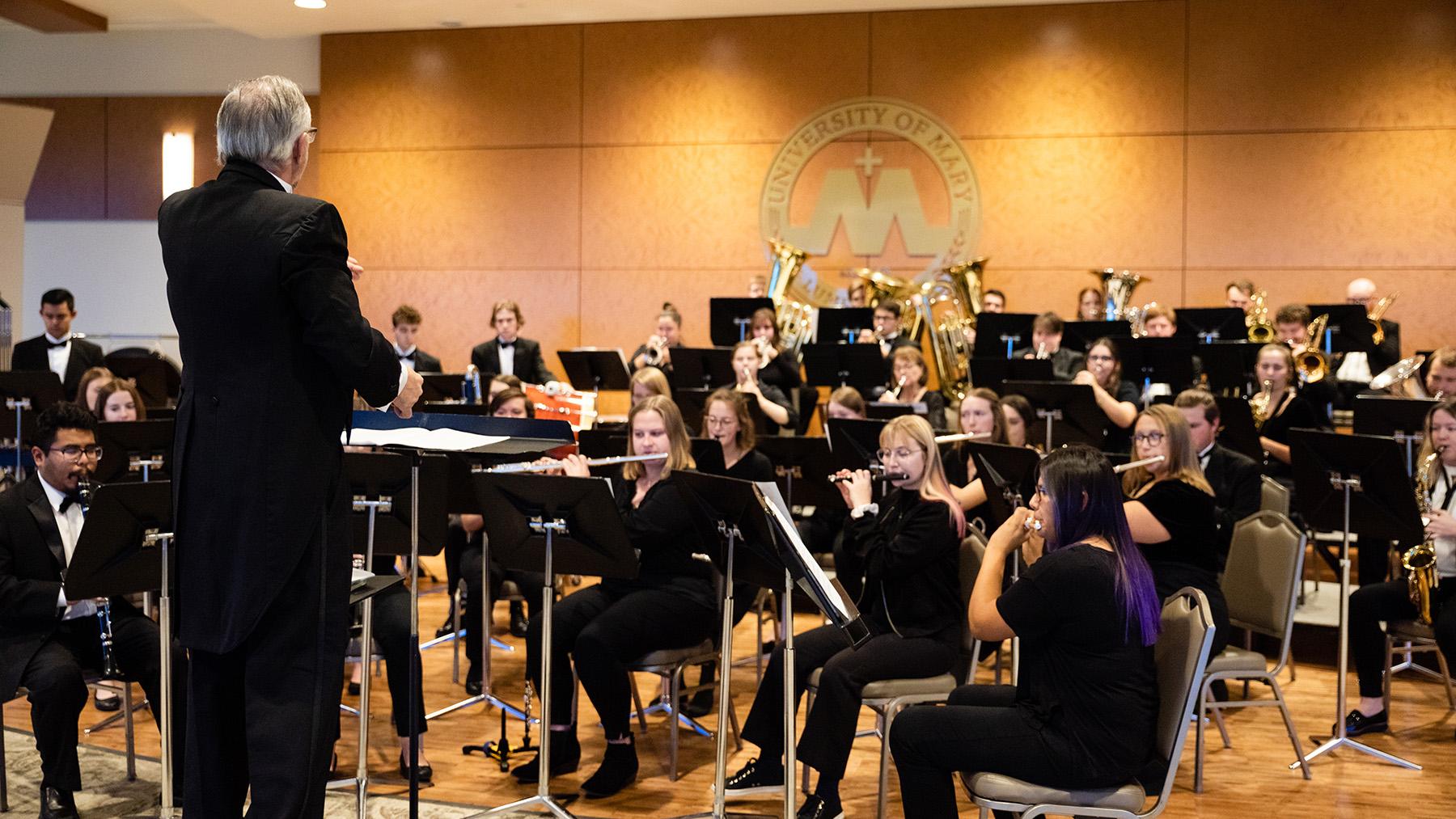 University of Mary Concert Band
The University of Mary band program enjoys a vibrant history spanning five decades. The Concert Band makes vital contributions to the region's musical and cultural scene, providing both music majors and non-majors a rich wind and percussion repertoire to explore. Focusing on original compositions for band as well as notable transcriptions, students engage with exceptional guest artists such as Ron Nelson, "Doc" Marcellus, Mark Camphouse, and the Chicago Chamber Brass.
We want you to be a part of this dynamic, growing, and forward-looking experience – an experience that will be invaluable to you as you graduate from the University of Mary. 
Register for MUS 211; audition not required.
 
Interested in Participating in Concert Band?
Call the Music Department at 701-355-8301 or email us.