Jazz Ensembles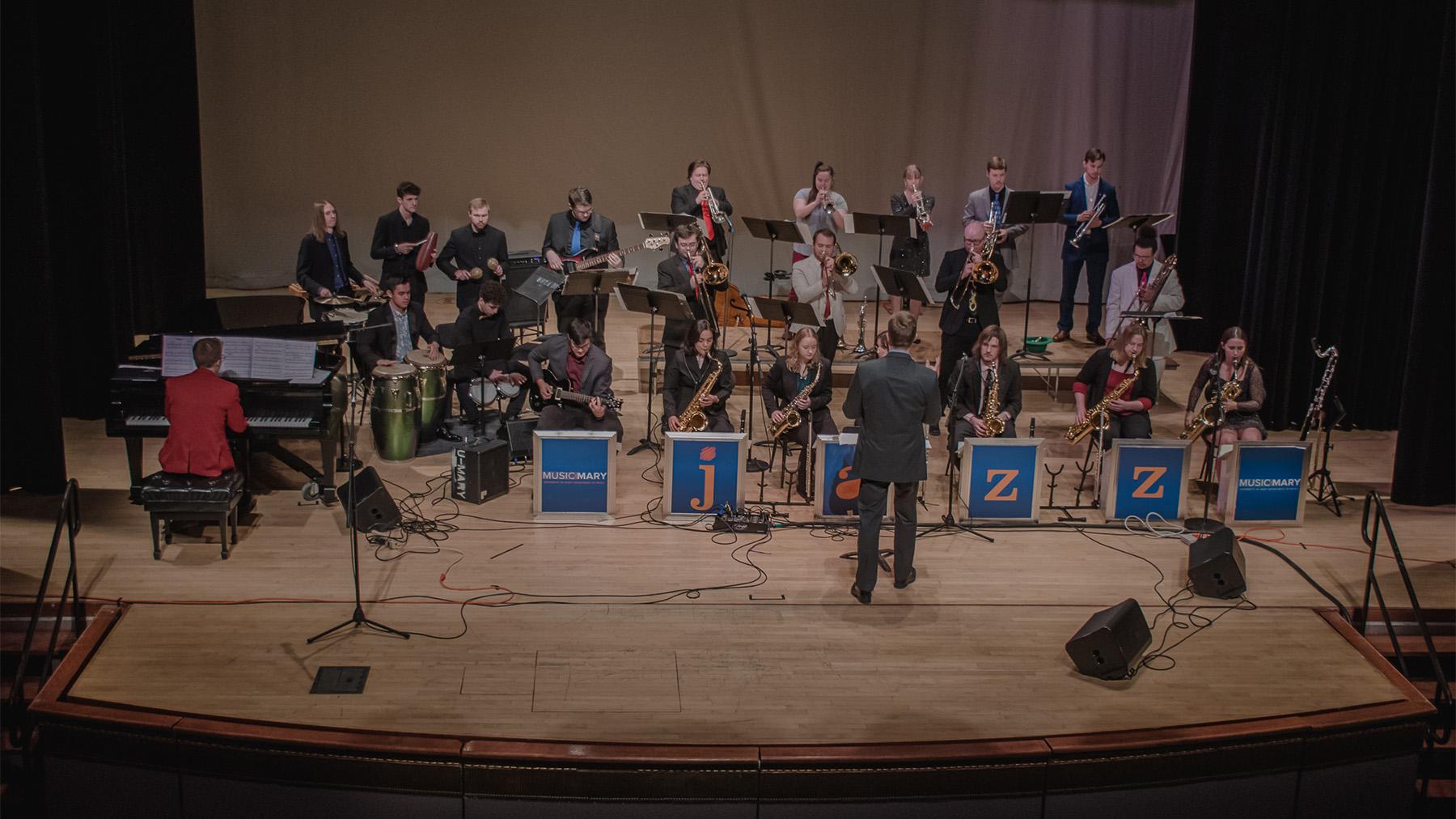 University of Mary Jazz Ensembles
Under the direction of Dr. Brian Lydeen, the University of Mary Jazz Ensembles are composed of outstanding student musicians. These ensembles are open to all students by audition and perform a wide range of styles from the Swing Era and Great American Songbook through contemporary jazz and popular music styles of today. In addition, they commission new works from professional as well as student composers.
University of Mary jazz ensembles have won numerous awards at the Elmhurst College Jazz Festival in suburban Chicago, performed at the Montreux Jazz Festival in Switzerland, and released two recordings on the Sea Breeze record label.
University of Mary Jazz Festival
Each year at the end of January, the Music Department presents the annual University of Mary Jazz Festival bringing hundreds of students from across the region to campus. Over the years, our ensembles have shared the stage with world-renowned guest artists, including Terrell Stafford, Bob Mintzer, Tom "Bones" Malone, Jon Faddis, Don Ellis, Bill Watrous, Jeff Coffin, Kevin Mahogany, Kenny Werner, Nestor Torez, and The New York Voices.
Interested in Participating in a Jazz Ensemble?
Call the Music Department at 701-355-8301 or email us.