Vocal Jazz Ensemble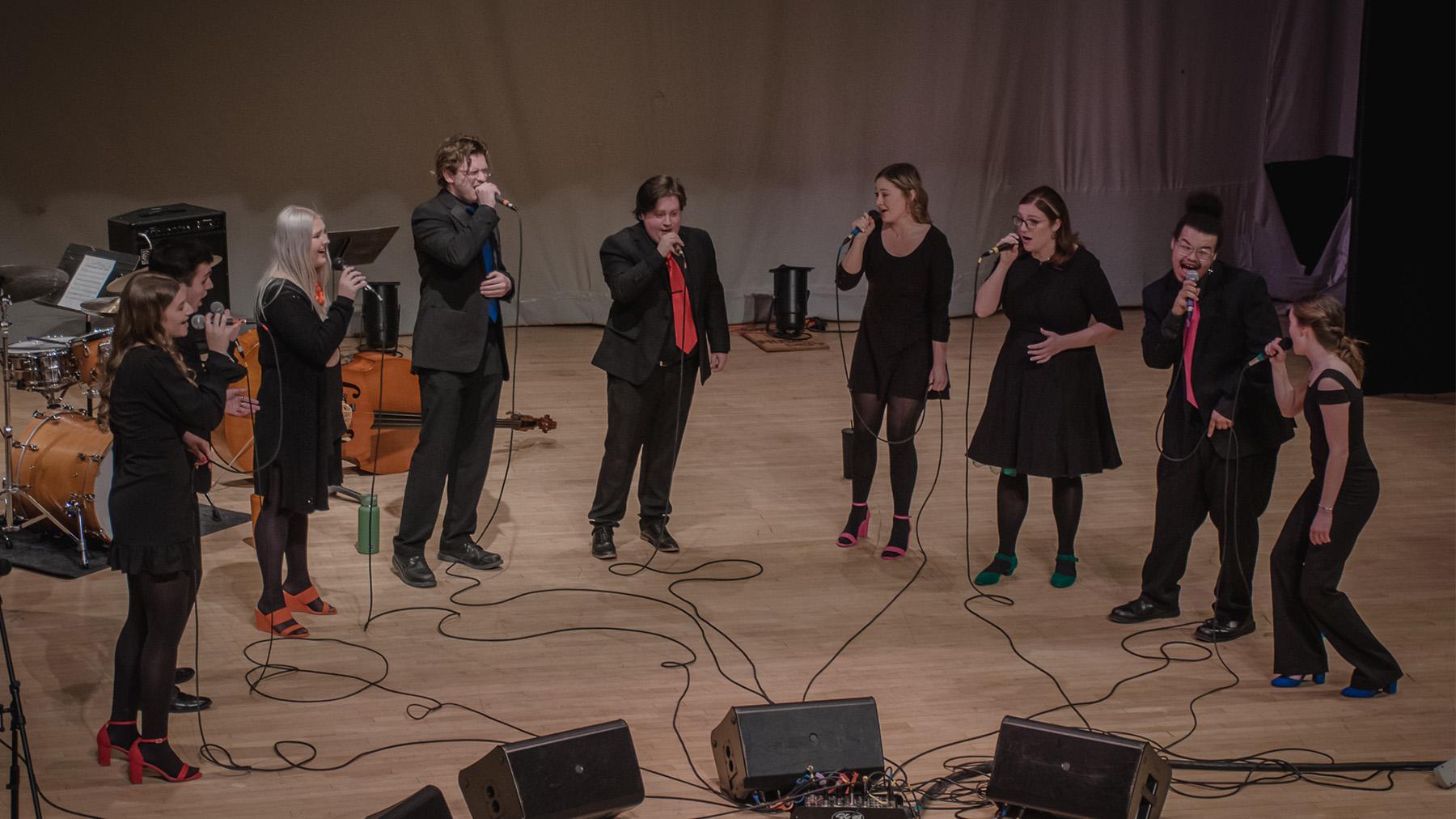 University of Mary Vocal Jazz Ensemble
Vocal jazz is a premier vocal ensemble that performs a variety of contemporary music, mostly in the a cappella genre.
From jazz standards – Route 66, Birdland, Orange Colored Sky, and It Don't Mean a Thing – to popular hits like Walkin' on Broken Glass, Hide and Seek, I Run to You, Aha!, Counting Stars, and Ticket to Ride, vocal jazz brings musical excellence and high energy to every performance. Directed by Dr. Tom Porter,  vocal jazz is one of the featured ensembles at the University of Mary Jazz Festival and performs at a number of campus and community events each year.
Open auditions for vocal jazz take place during the first week of fall semester; members also sing in Concert Choir.
Vocal jazz is an opportunity for students to sing challenging a cappella repertoire from jazz standards to contemporary covers but, more importantly, it is an opportunity to build community and to share the joy of music with a variety of audiences on campus and throughout the region.
Interested in Participating in the Vocal Jazz Ensemble?
Call the Music Department at 701-355-8301 or email us.