Jazz Festival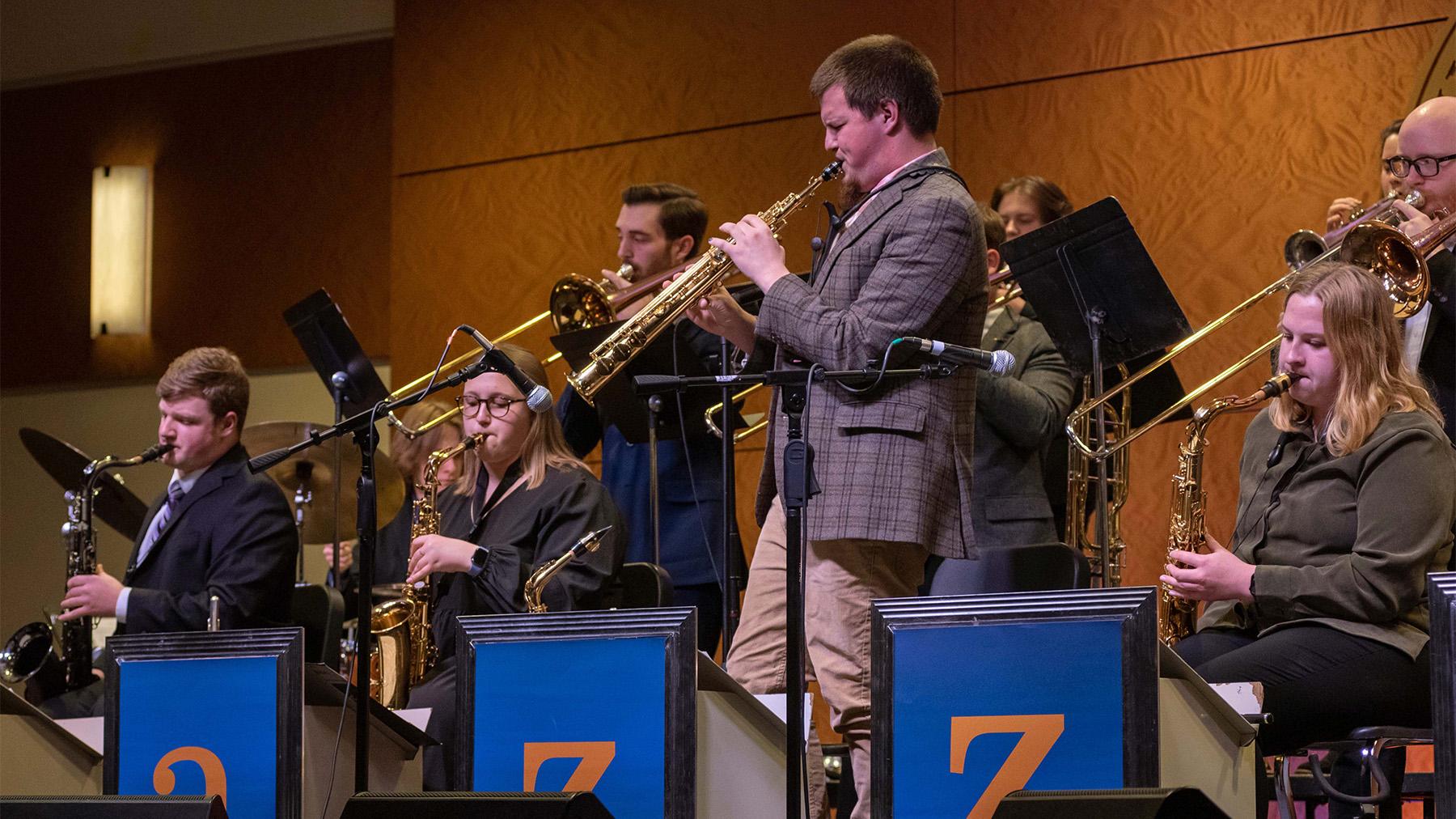 Annual Jazz Concert
Each year at the end of January, the Music Department presents the annual University of Mary Jazz Festival – bringing hundreds of students from across the region to campus. Over the years, our ensembles have shared the stage with world-renowned guest artists, including Jeff Coffin, Don Ellis, Jon Faddis, Kevin Mahogany, Tom "Bones" Malone, Bob Mintzer, Terrell Stafford, Nestor Torez, Bill Watrous, Kenny Werner, and The New York Voices. Bringing artists to campus allows our student musicians the opportunity to perform alongside and learn from some of the world's best jazz performers and educators.
The University of Mary Jazz Festival was founded in 1974 by Ernie Borr. It has become an honored tradition for the University of Mary Music Department and the Bismarck/Mandan community. We invite the public to attend any of the participating schools' performances.
50th Annual Jazz Festival: January 27-28, 2023
Jazz Festival Performing Ensembles
Each ensemble will be scheduled to perform for one half-hour on stage in front of our panel of judges. After performing, the ensemble will move to a separate room for one half-hour educational session with their assigned.
Equipment Provided
Instrument Group
The University of Mary Music Department provides the following equipment: trap set, piano, amps for guitar and bass, vibraphone, chairs, and stands. (larger groups may need to share stands for more than one student)
Vocal Group
The University of Mary Music Department provides the following equipment: 16 plugin mixing boards, piano, cords for mics, trap set, and amps for guitar and bass.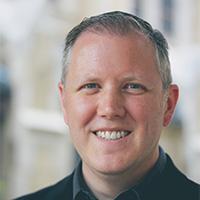 Justin Binek
Dr. Justin Binek is an internationally recognized jazz and classical singer, pianist, clinician, and composer/arranger as well as a 2021 and 2022 GRAMMY Music Educator Award Quarterfinalist. Justin currently serves as an Assistant Professor of Music Theory and Jazz Studies at Kansas City Kansas Community College, where his students annually receive numerous DownBeat Student Music Awards. He also teaches on the faculties of The Jazz Harmony Retreat  and the Halewynstichting Jazz Workshop (Belgium). Justin is an active performer in the vibrant Kansas City jazz scene.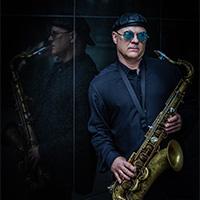 Kenni Holeman
Kenni is one of the most active recording and touring musicians from the Minneapolis area. He has performed and recorded with many local, national, and international artists over his thirty-five-year career, including Prince, Stevie Wonder, The Jonas Bros, and many others. Additionally, Kenni performed at The White House in the fall of 2000. Kenni was voted "Best Tenor Sax Player" by Twin Cities Reader magazine and is featured with Prince's horn section "The HornHeads." He is currently touring the US, Europe, and Australia with Cory Wong and also with the New Power Generation.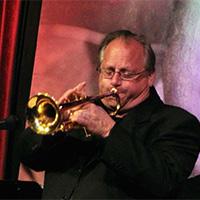 Bob Kase
Trumpeter Bob Kase has performed on more than 200 recording projects, including four solo jazz recordings with his own quintet and the latest GRAMMY NOMINATED - CD, "As We Gather," on the Altenburgh Jazz recording label. As a studio artist, he has performed with many international recording stars, including Sonny and Cher, Frank Sinatra, Sammy Davis Jr., and many others. Having traveled the globe, he brings his always charming and infectious musical personality to every performance. He has written hundreds of pieces for brass ensembles, jazz ensembles, concert bands, choirs, pop ensembles, and various solo works.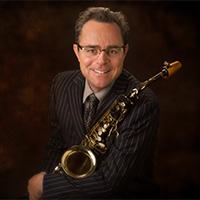 Jim Mair
Jim has been a full-time college professor for the past 27 years, presenting at clinics from the North Pole, Alaska, to Havana. He has won Alumnus of the Year at the University of Mary and the UMKC Conservatory of Music and Dance and has garnered recognition from the Governor of Idaho and Kansas for his contributions to the arts. He cites Scott Prebys and Houston Person as his two most important mentors. Most recently, he was presented with an Honorary Degree from the University of West London, London College of Music, for his work in jazz education in North America and the United Kingdom. A teacher, first and foremost, Jim performs every Friday and Saturday night at the Black Dolphin Jazz Club in Kansas City.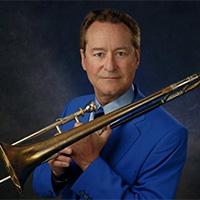 Tom "Bones" Malone
Tom "Bones" Malone, trombonist, multi-instrumentalist, arranger & producer, is among the most experienced professionals in the business. Tom is best known for his work with The Blues Brothers, David Letterman Show, and Saturday Night Live. Tom has played on 4,400+ television shows, 3,000+ radio & television commercials, over 1,500 recordings, and thousands of live performances throughout the world. Tom has done 2,700 arrangements for television.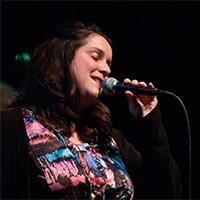 Jennifer Parker
Jennifer Parker is an instructor at Inver Hills Community College, where she teaches first-year experiences courses. As an educator, Jennifer has presented at several State Music Education Conventions and has directed All State Honors Vocal Jazz Ensembles in Illinois, North Dakota, Wisconsin, and Colorado. When not in the classroom, she performs various styles of music and shares her compositions and arrangements. Jennifer has been working in music education for over 20 years.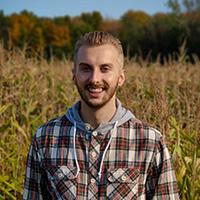 Isaac Schwartz
Isaac is a native of Bismarck and a 2018 University of Mary alumni. He graduated with honors earning a Bachelor's in Percussion Performance. He performed in many local groups and faculty ensembles, including the Bismarck-Mandan Symphony Orchestra, and was the first recipient of the BMSO Conductor's Choice Award. Isaac has performed in several of his own groups and with successful local musicians across Iowa. He is currently pursuing his Doctorate in Jazz Studies and Contemporary Media at the Eastman School of Music in New York. He performs in large and small-group jazz ensembles at Eastman. Isaac also teaches all secondary jazz drum set lessons at Eastman and the University of Rochester, as well as drumset lessons at the Eastman Community Music School.
The Jazz Festival Through the Ages
1970s University of Mary Jazz Festival
1990 University of Mary Jazz Festival
2009 University of Mary Jazz Festival
2012 University of Mary Jazz Festival with Vocal Jazz
2015 University of Mary Jazz Festival
2020 University of Mary Jazz Festival
Vocal Jazz during 2022 Jazz Festival
Have Questions?
Call the Music Department at 701-355-8301 or email us.