Jazz Festival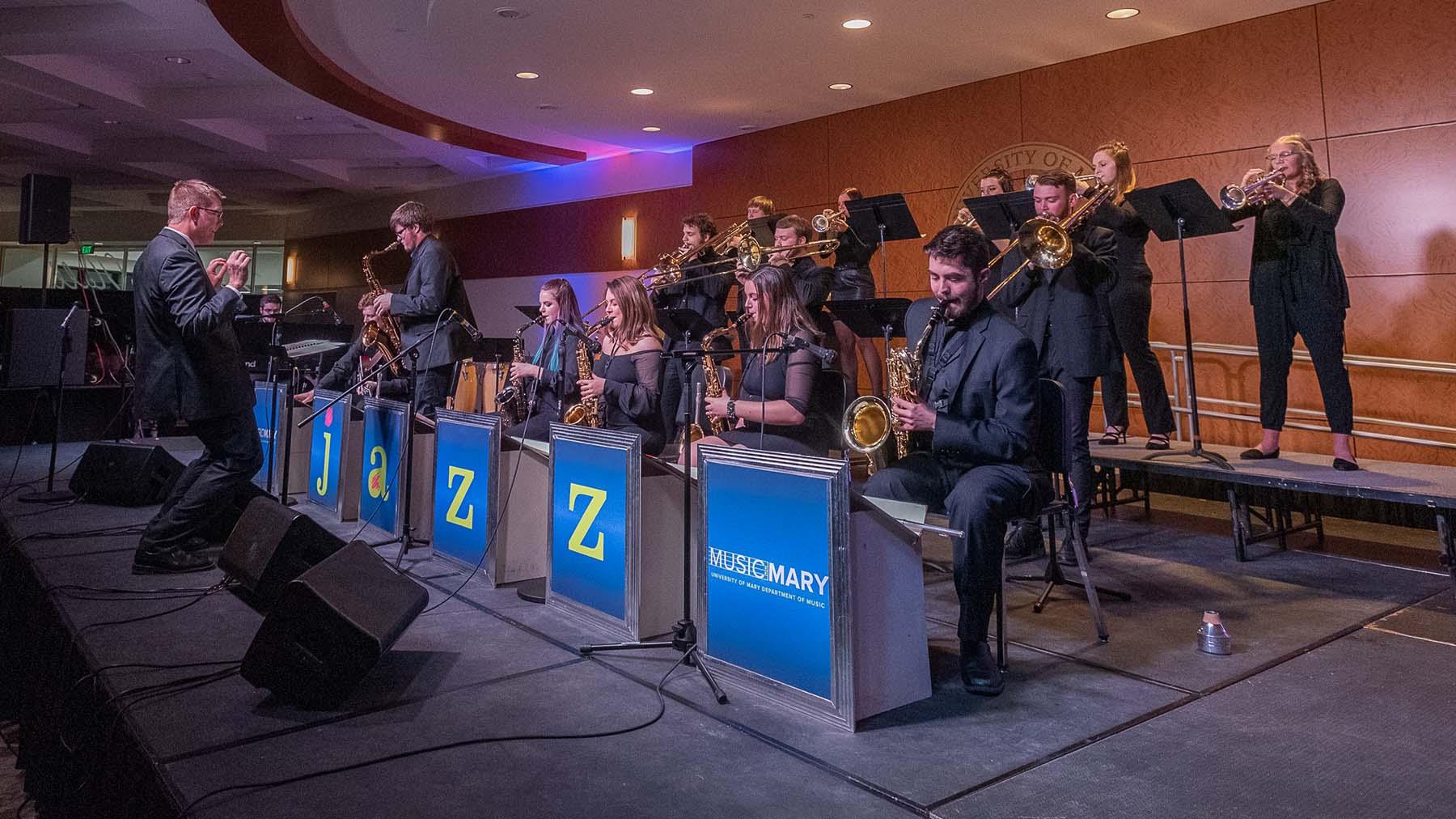 Annual Jazz Concert
Each year at the end of January, the Music Department presents the annual University of Mary Jazz Festival – bringing hundreds of students from across the region to campus. Over the years, our ensembles have shared the stage with world-renowned guest artists, including Jeff Coffin, Don Ellis, Jon Faddis, Kevin Mahogany, Tom "Bones" Malone, Bob Mintzer, Terrell Stafford, Nestor Torez, Bill Watrous, Kenny Werner, and The New York Voices. Bringing artists to campus allows our student musicians the opportunity to perform alongside and learn from some of the world's best jazz performers and educators.
The University of Mary Jazz Festival was founded in 1974 by Ernie Borr. It has become an honored tradition for the University of Mary Music Department and the Bismarck/Mandan community. We invite the public to attend any of the participating schools' performances.
2022 Jazz Festival
Join us on January 28-29, 2022 for the 49th annual University of Mary Jazz Festival. We are excited to host everyone back on the University of Mary campus this year.
Each ensemble will be scheduled to perform for one half-hour on stage in front of our panel of judges. After performing, the ensemble will move to a separate room for one half-hour educational session with their assigned judge.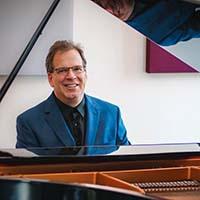 Matthew Harris
Harris is an active clinician, conductor, and composer for high schools, colleges, and professional bands at California State University Northridge, Loyola Marymount University in Los Angeles, and around the world.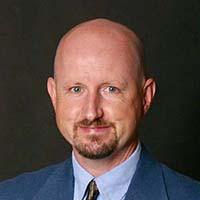 Dr. Tracy Heavner
Heavner is an internationally renowned music educator, distinguished performance artist, and recording artist. He teaches saxophone, music education, and jazz studies at the University of South Alabama.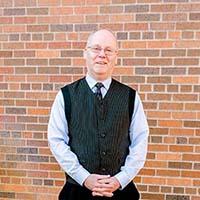 Rich MacDonald
MacDonald holds the title of professor emeritus, and is the former director of Jazz and Percussion studies at Winona State University in Winona, MN and a drum set and percussion specialist.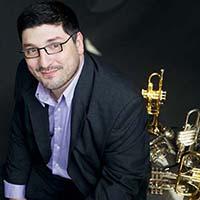 Joey Tartell
Tartell is Professor of Trumpet and Director of Undergraduate Studies at Indiana University. Prior to this position, he enjoyed a career as an in-demand lead and free-lance trumpet player who travels globally.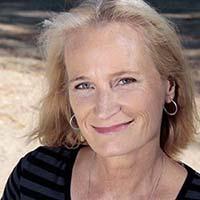 Michele Weir
Arranger, educator, and singer/pianist, Weir is a faculty member at the University of California, Los Angeles, and a former member of the Grammy-nominated vocal group, Phil Mattson and the PM Singers.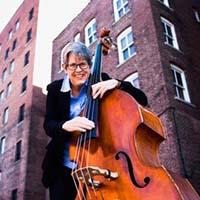 Karyn Quinn
Quinn is a well respected bassist who have played throughout the Midwest. She is stays busy freelancing in the recording studio, musical theatre pit orchestras and with various bands. Quinn is also a faculty member of The University of Wisconsin.
Brennan Baglio
Baglio is a musician, educator, and performer teaching at Northwest College in Wyoming. He regularly adjudicates, presents workshops, and performs throughout the United States, Canada, and Europe. Baglio is the baritone and tour manager in the professional vocal jazz septet Groove For Thought.
Have Questions?
Call the Music Department at 701-355-8301 or email us.