Theater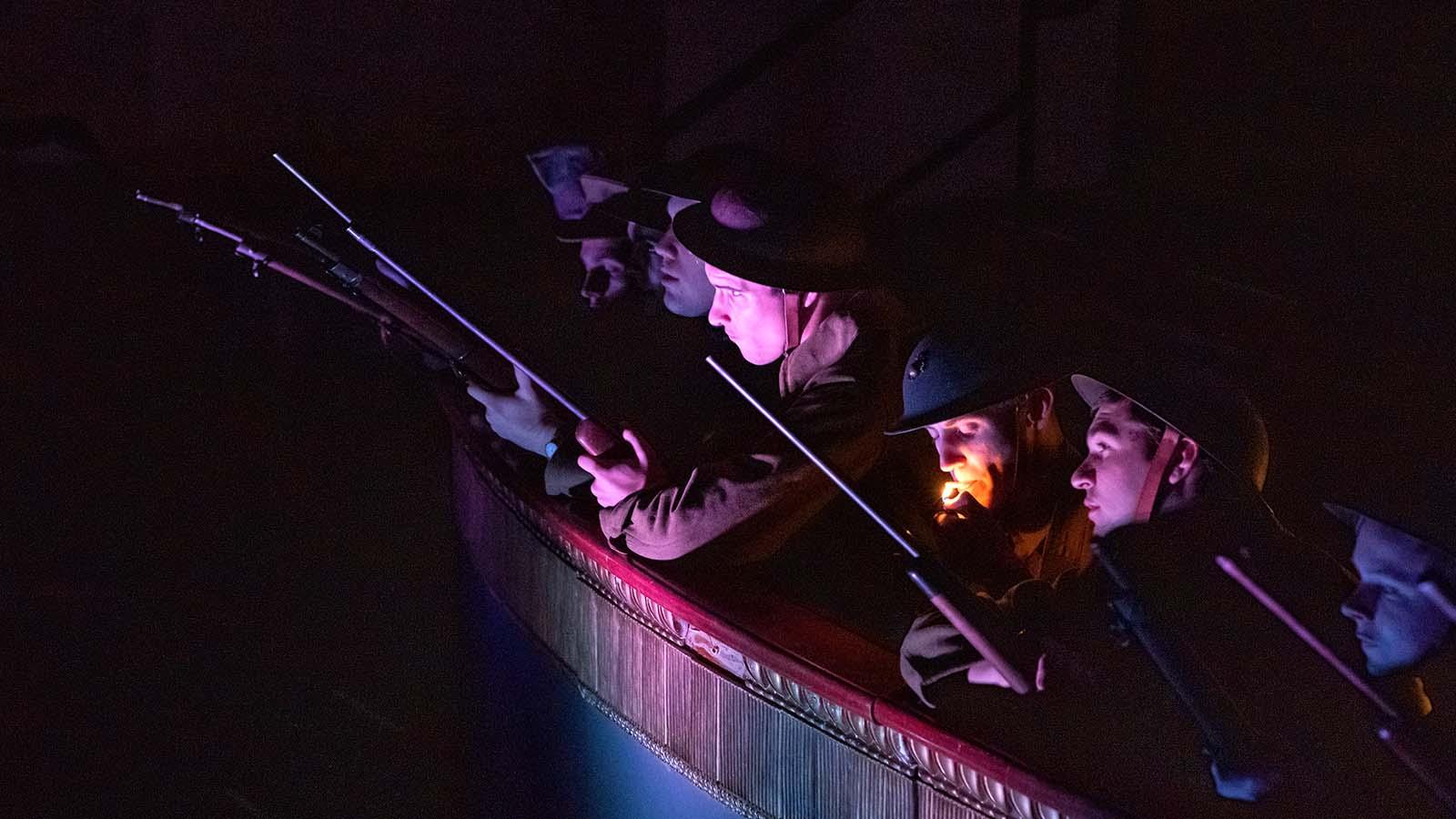 Experience Theater at Mary
Theater at Mary is open to any major and any member of the community.
We welcome performers, technicians, and assistants with all levels of experience. Theater is linked to the university's mission to serve the intellectual, cultural, and spiritual needs of the people of this region through the production of diverse styles, periods, and artistic perspectives. Every effort is given to making the stage an extension of the classroom for both participant and audience. Auditions for most productions are publicly announced at the beginning of each academic year. All are welcome and encouraged to participate.
 
The cast from the classic production of Titanic wave goodbye after a performance by the University of Mary Theater Department.
A University of Mary student actress playing Joan of Arc in torn up clothes and bandages faces the judge during a scene from a University of May performance of Joan of Arc.
Tevye says goodbye to his daughter in the University of Mary Theater performance of Fiddler on the Roof.
Chaos erupts in the wake of murder during the University of Mary Theater performance of The Moustrap.
Student actors perform a scene from ND Voices of the Great War, a production written by the University of Mary Theater Department.
Theater Opportunities 
There are two main stage productions per year along with a musical cabaret in the fall and one student-directed production. Productions range from musicals to contemporary theater to classical theater.
Students also have the exciting opportunity to act in front of the camera and serve behind the camera in professional film productions produced in partnership with Canticle Productions. Past feature films include Sanctified, A Heart like Water, and End of the Rope
Check out our Dramatic Arts program.
Recent Theatrical Productions:
Much Ado About Nothing
A Christmas Carol
I Do! I Do!
Fiddler on the Roof
The Mousetrap
12 Angry Jurors
Damn Yankees
Titanic
The Glass Menagerie
As You Like It
Interested in Participating in Theater at Mary?