Cappella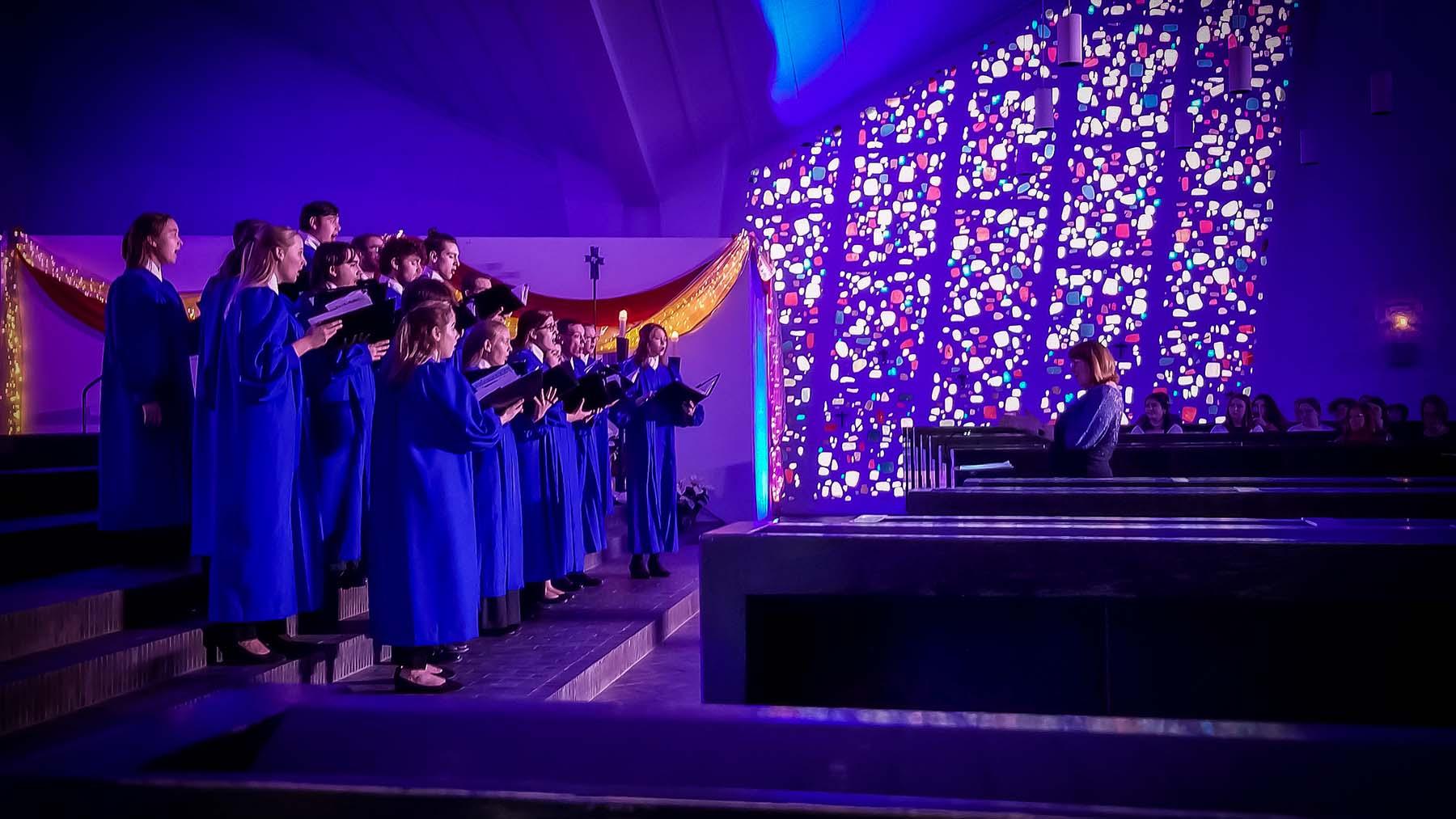 Follow Cappella on Social Media
Mission and Ministry
Cappella has a particular mission and ministry, deep in the very heart of our Catholic liturgy. We are inspired by our University Ministry patron, St. John Paul II, who, in his Letter to Artists, urged us to craft our music, beauty — as a gift to the world. We give thanks to our Creator for the gifts that He has given us and seek only to offer them back to Him in humble praise. We worship through our music, singing the musical treasures of the Church as well as also welcoming other styles of music that promote the good and beautiful. We do this in service to God.  
The stained glass in our chapel becomes beautiful and luminous when the light shines brightly through it. We look to our Creator to shine through us and our music in the same way, sharing His light and beauty to others.
To all who are passionately dedicated to the search for new "epiphanies" of beauty so that through their creative work as artists they may offer these as gifts to the world.
The artist, image of God the Creator
"None can sense more deeply than you artists, ingenious creators of beauty that you are, something of the pathos with which God at the dawn of creation looked upon the work of his hands. A glimmer of that feeling has shone so often in your eyes when — like the artists of every age — captivated by the hidden power of sounds and words, colours and shapes, you have admired the work of your inspiration, sensing in it some echo of the mystery of creation with which God, the sole creator of all things, has wished in some way to associate you."
— Letter of His Holiness, Pope Saint John Paul II To Artists (1999)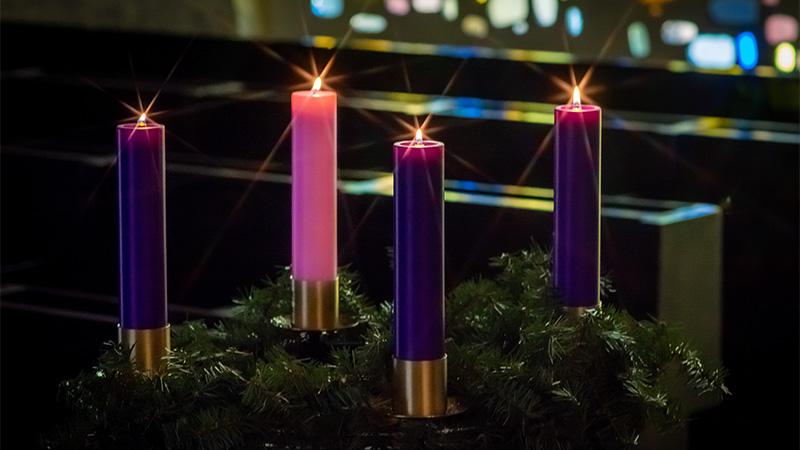 Luminosa: Cappella by Candlelight
Cappella hosts a sacred music festival, Luminosa: Cappella by Candlelight, in the Twin Cities each year. It consists of sacred music performed by Cappella, a featured headliner ensemble, and area Catholic high school choirs.
Meet the Conductor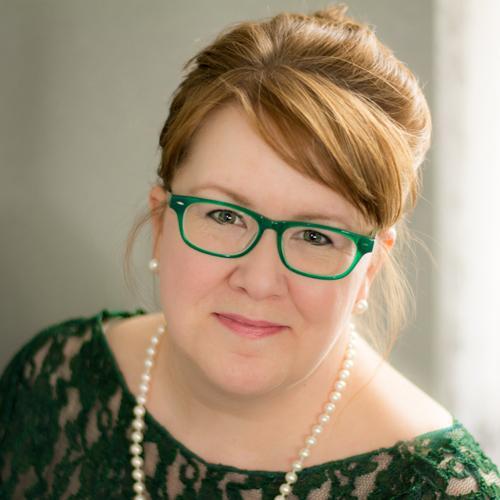 Rebecca Raber, DMA
Conductor of Cappella, Assistant Professor of Music, Fellow in Catholic Studies
I am an experienced and energetic educator who has a deep passion for choral music and developing musical and expressive gifts within my students. I seek beauty and truth within the music I experience with my singers (and listeners) and strive to reveal these sacred elements through my work. Sincerely stated, I hold a passionate, personal vision for the role that music and the "creation of art on a daily basis" have in the lives of students, and I surrender myself completely to it. It is essential that, in our world, singers can recognize, experience, and create beauty within it. The choral art is best celebrated by musicians knowing that they are part of something bigger than themselves. That's the kind of experience I want to share with my students and our whole community.
Sing in Cappella
Participation in Cappella requires an audition. Learn More.