Steel Band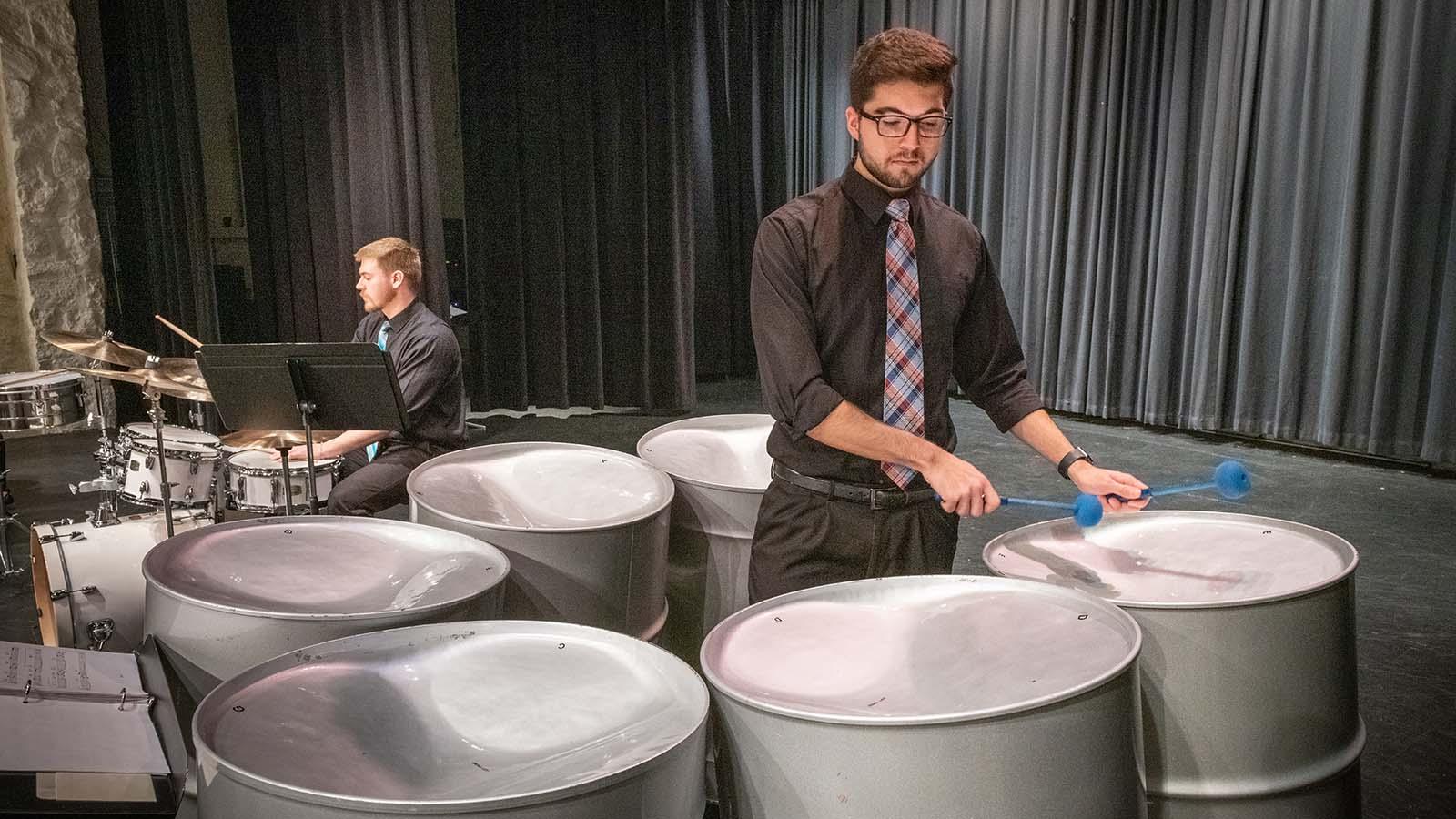 University of Mary Steel Band
The University of Mary Steel Band, directed by Dr. Lucas Bernier, provides performers and audience members an opportunity to explore the unique musical art form of Trinidadian steel pans. The ensemble performs a diverse repertoire including calypso and soca from Trinidad as well as American pop, Latin, jazz, and classical music. The ensemble maintains an active performance schedule including public concerts, private parties, and educational programs. They have been featured at the Wade Westin Music Festival, the North Dakota Music Educators Conference, and have performed with numerous guest artists, including Liam Teague, Andy Narell, Tracy Thorton, Mark Walker, Mat Britain, and Dan Moore. The Steel Band is open to all university students.
Interested in Participating in Steel Band?
Call the Music Department at 701-355-8301 or email us.