Vision 2030 Capital Campaign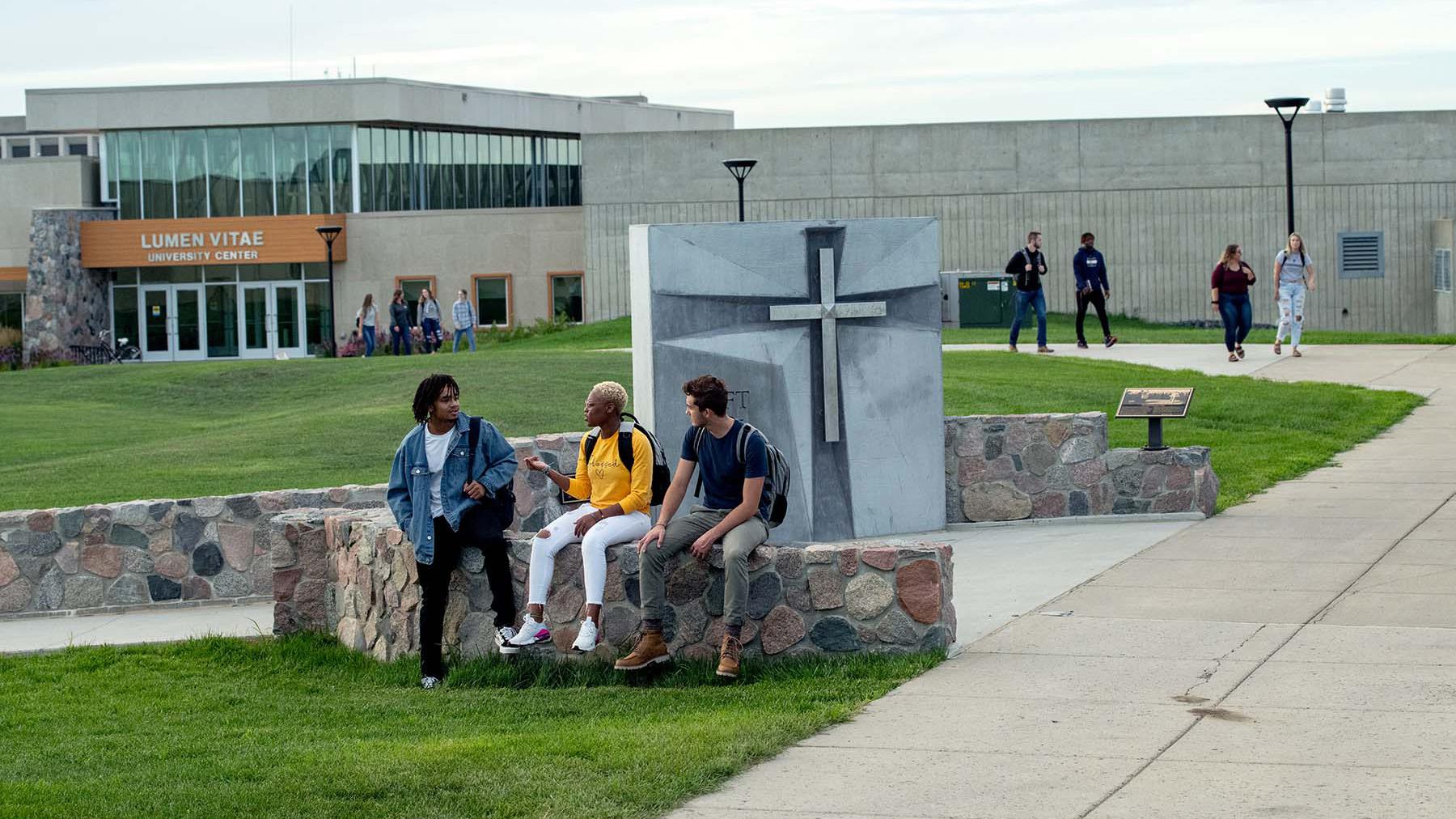 THE VISION... has become reality!
In just over three years, our Phase 1 contributions reached an incredible $100,912,768! The University of Mary embarked on "Vision 2030," a comprehensive strategic planning initiative, unanimously approved by its Board of Trustees. We engaged all of Mary's constituents to think and work alongside us – alumni, current students, faculty, administration, community members, parents, donors, and trustees, which gave rise to a new, robust strategic plan. We are humbled that we not only reached but surpassed our fundraising goal of $96 million for Phase 1 of Vision 2030. It was a lofty goal, and thanks to thousands of generous donors, friends, alumni, and others, we are overjoyed to have exceeded our goal. God has truly blessed the University of Mary!
---
What We Have Accomplished
Phase I was a success! Following the close of Phase 1 in January 2019, we were able to announce that we not only met our goal of $96 million but exceeded it by nearly $5 million. God has truly blessed us! We celebrate the completion of Phase I and look forward eagerly to what Phase II will bring through its four pillars.
Thanks to the abundant generosity of our donors, during Phase 1 we:
Built Roers Hall, a 276-bed residence hall for freshman women;
Constructed an 80,000-square-foot fieldhouse, which includes a 4,250-square-foot Wellness Center;
Established a new School of Engineering to serve the workforce needs of a thriving energy-producing region;
And at the heart of campus, we are thrilled to have built an 80,000-square-foot student center. Lumen Vitae University Center offers 24/7 dining in the Crow's Nest Campus Restaurant, a coffee shop, spacious study and gathering spaces, student organization offices, a clinic, bank, bookstore, Hall of Fame, Founders Hall, a stunning banquet and conference space, and more.
Warford Grotto, in honor of the university's namesake, Mary, the Mother of Jesus, was created from native prairie stone as a lovely place of prayer and contemplation.
Faculty formation in the Catholic Intellectual tradition is dedicated to deepening the understanding of how to transmit the values we cherish to our students.
An ongoing commitment to religious literacy is designed to foster respectful dialogue among faiths.
---
Vision 2030 Phase II
The University of Mary intends to do nothing less than help transform the world by the transformation of lives.
The Four Pillars of Phase II
The University of Mary intends to grow our School of Health Sciences to meet the needs of our nation, even as we thoughtfully name it in honor of one of the great saints of our time, Saint Gianna Beretta Molla. In this way, we will signal both our commitment to providing exceptional health sciences education and our profound respect for medical ethics and the dignity of every human person, especially those in need.
Saint Gianna School of Health Sciences Ribbon Cutting and Dedication at the University of Mary
Great universities are known for their intellectual depth. Throughout the campus, the University of Mary is investing in academic excellence through Centers of Distinction. One Center of Distinction that the University of Mary plans to officially complete is our Hamm School of Engineering. The school reflects the university's distinctive character of investing in academic excellence by providing exceptional programs for mechanical, electrical, and civil engineering, as well as computer science and construction management. Future expectations include the creation of additional programs in chemical and industrial engineering. By 2030, the Hamm School of Engineering is to graduate 50 engineers each academic year.
University of Mary's Hamm School of Engineering Ribbon Cutting Sept 2022
The proposed Welcome Center addition on the east of the Benedictine Center for Servant Leadership will be the starting point of a prospective student's time on campus, helping guests experience a sense of place. The south campus entrance will be designated as the main entrance, and with a "re-ordering" of roadways, New arrivals will be naturally directed to the front door of the Welcome Center. It is designed with access to all the necessary offices. First and foremost, the center will be meant to shower prospective students with Benedictine hospitality. Services will include the offices of admissions, alumni, student life, military services, financial aid, and student accounts.
The facilities envisioned in this plan serve not merely the winning of championships but also the formation of character and the building of community. The desire for a new football stadium on campus includes plans for scholar-athlete academic support and additional classroom space for the entire university community. Artificial turf surfaces and an Air Dome in the winter will allow our teams to practice and all of our students a place for recreation in the colder months. And hosting our competitions on-campus makes athletics, even more, a place for the student body, alumni, and the local community to rally around our athletics program and experience true Benedictine hospitality. As the university begins to implement these priorities, it is critical the campus landscape is planned in a way that best accommodates future buildings and changes to the campus layout.
Overall Athletic Complex from the West
Football Field and Stadium
Welcome Center and Drop Off View to the West
Welcome Center Main Entrance
Saint Gianna School of Health Sciences Ribbon Cutting
Hamm School of Engineering Ribbon Cutting
Join Our Mission
If you would like to be part of our life-changing work here at the University of Mary, please contact a member of our Mission Advancement team or give online now!