Values of Vision 2030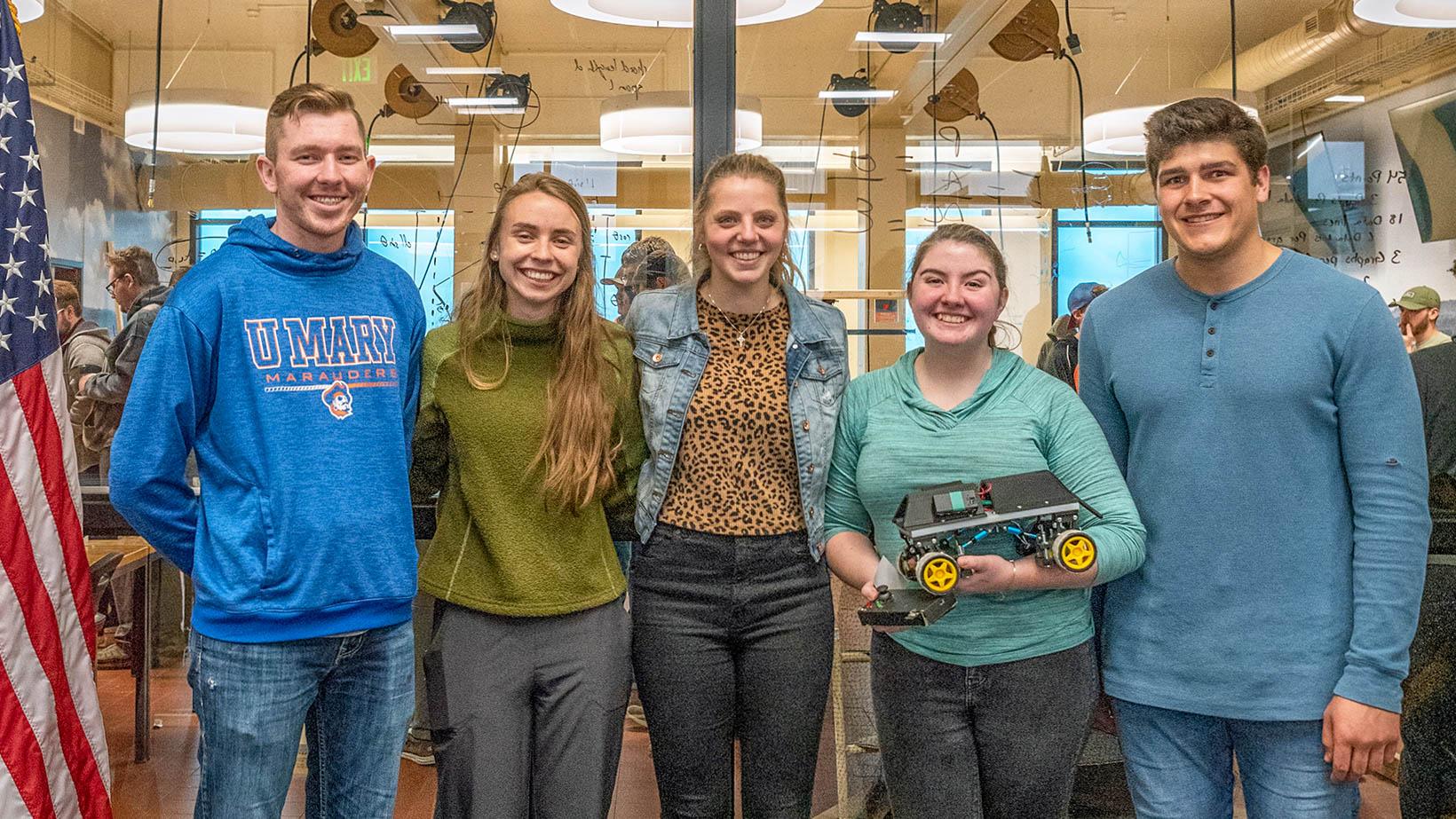 Education for Life
We intend that our students, warmed by the light of Benedictine values, will discover 'the Mary difference' — excellence in education that exists hand-in-hand with a commitment to servant leadership. Indelible values will light their way for the whole of life. In their relationships, in their communities, and in their intellectual and spiritual pursuits, they will bless the world. We dreamed boldly and stepped out in faith to create Vision 2030, a three-phase campaign: Education for Life. Vision 2030 intends to provide the framework to achieve this and create ethical adults with wholesome values, who will contribute their gifts to the well-being of society.
Distinction, Service, and Relationships
Vision 2030 is built on the values of distinction, service, and relationships. These values will underpin all our endeavors going forward. We are grateful for all that has been achieved through the giving hearts of our donors. All our vision and efforts in the Vision 2030 journey are focused on meeting the needs of our students, preparing them for servant leadership, and encouraging them to be lifelong learners with moral courage.
The University of Mary aspires to:
Create Centers of Distinction that serve both traditional and non-traditional learners; develop a Community of Scholars by strengthening a vibrant faculty; and use the benefits of technology to create state-of-the-art facilities that include additional housing, a new campus center, athletic facilities, services, and amenities.
Financials:
Lumen Vitae University Center, $24 million
Centers of Distinction, $6 million
Community of Scholars, $34 million
Facility Renovations, $34 million

Benedictine Center, Clairmont Center, Harold Miller Center, Lab Schools
Learning Communities

Fine Arts Auditorium, $8 million
Graduate Center downtown, $12 million
Graduate School of Health Sciences, $20 million
Infrastructure and Technology, $11 million
Medical School, $63 million
School of Engineering, $10 million
Student Housing, $25 million
The University of Mary aspires to:
Enhance its ongoing tradition of Discernment and Renewal by unifying and expanding its ministries under a single vision and mission; build a culture of servant leadership through service learning rooted in our Benedictine tradition.
The need for a well-educated and highly skilled workforce will only accelerate in the years to come. In order to keep pace with North Dakota's growing economy, the demand will only grow for teachers of excellence, health care professionals of compassion, ethical business leaders, skilled communicators and innovative scientists, inspired artists and musicians.
We intend that many of the best and brightest of those professionals will be graduates of the university's Schools of Business, Education, Health Sciences, Arts and Sciences, and Engineering.
The University of Mary is also uniquely placed, in this era of rapid change, to preserve and advance the values we hold dear, the traditional heritage of prairie neighborliness, integrity, and dedication to family and community. As medieval monastic communities protected and preserved the classical knowledge of the past, and were the cradle and creators of the modern university, so the University of Mary carries that torch today, to preserve and disseminate the best of learning in this, our age.
In concrete terms, the University of Mary has a tremendous impact on our local community. Its annual contribution to the local economy is nearly $150 million and growing.
Beyond that, the university renews its dedication to creating graduates who are leaders, and furthermore, radiate in their lives the light of compassion and service.
Financials:
Campus Services and Amenities, $5 million
Discernment and Renewal, $100,000
Religious Literacy, $1.5 million
Service Learning, $1.5 million
The University of Mary aspires to:
Foster a Community of Learning that is lively and welcoming, with a state-of-the-art Campus Center, encompassing spaces for dining, gathering, learning, and more; renovate and construct new Athletic Spaces to serve the needs of all students and intensify vibrant school spirit; and expand its presence in Arizona, where the University of Mary offers a unique Catholic voice to students at Arizona State University.
Financials:
Arizona Campus Expansion, $6 million
Communications, $7 million; Development, $5 million
Fieldhouse, $10 million
Hegeholz Field, $10 million
Integrating Athletics, $300,000
McDowell Activity Center Upgrades, $2.5 million
Just as our pioneering founders, the Benedictine Sisters of Annunciation Monastery, believed nearly 60 years ago when they answered the call to found a college on these prairies, we too are confident this plan will not only carry on their legacy, but build upon our historic and existing strengths and ensure that a University of Mary education is an education for the whole of life. We are ready for this challenge. This is our time.
Join Our Mission
If you would like to be part of our life-changing work here at the University of Mary, please contact a member of our Mission Advancement team or give online now!