Warford Grotto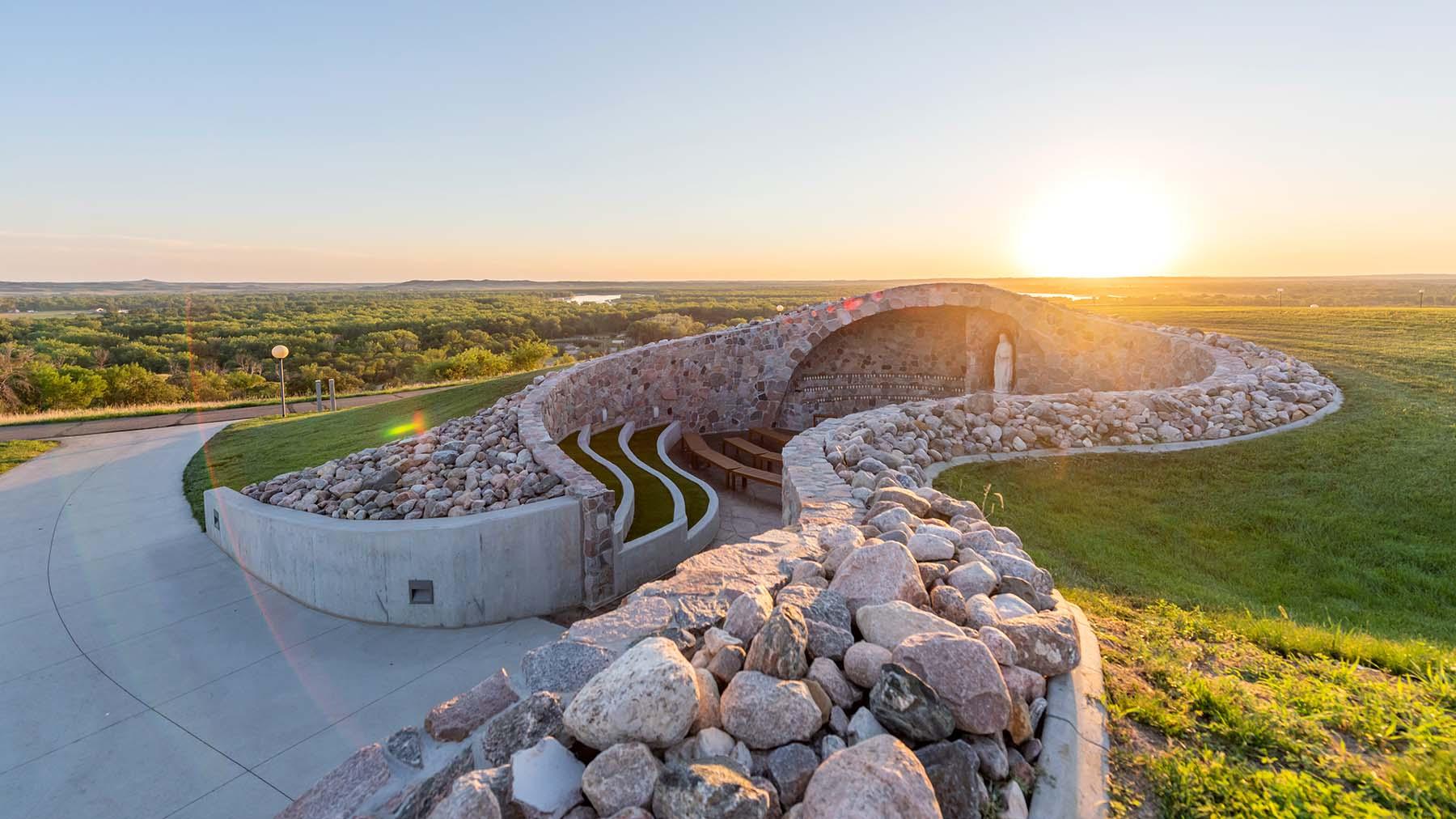 Marian Grotto
The University of Mary welcomes all to our sacred Grotto, dedicated to the Blessed Mother, the university's namesake. Students, faculty, friends, and the community are drawn to this place for prayer, reflection, deepening their faith, and drawing closer to the Lord.
The Warford Grotto, named for our principal benefactors Dr. John and Jenny Warford, is patterned after the famous grotto at Our Lady of Lourdes in France. In 1858, it was in a place like this a 14-year-old Bernadette Soubirous said she witnessed the Blessed Virgin Mary while gathering firewood. Investigations by the Catholic Church confirmed her visions; Soubirous was later canonized a saint.
At the University of Mary, the Warford Grotto is made of the area's iconic fieldstone, with a special stone from the Grotto of Massabielle in Lourdes, France, gifted to the university by Dr. Alessandro de Franciscis, President of the Medical Bureau of Lourdes. A lovely statue of Mary gazing serenely at us with her hands open warmly invites us to come before her.
If you ask students, "Where is the place that speaks to the core of who we are?" – the Lumen Vitae University Center is the cultural center. The Gift Hill Cross is our historical center, a remembrance of our heritage. The Marian Grotto is a spiritual center, for she is our patroness. Since these three are located next to each other and connected by a walkway, I think this is the center of our campus. This is the visible heart of the University of Mary in a most beautiful way.