Roers Hall
Overview
Roers Hall is a freshmen women's residence situated in front of Welder Library and was built in fall 2016. It features two-bedroom suites with shared bathroom facilities – housing 284 women. There is a community space on each floor. On the second floor, there is a community kitchen. The laundry facility is on the first floor.
The west entrance to Roers Hall, which is at the center of campus, features walkways to all points on campus and a courtyard for lounging and socializing with classmates.
A sunlit room in Roers Hall allows for bunk beds and two dresser drawers on one side and two desks on the other side with space for a portable refrigerator and microwave – all separated by a heating and cooling system.
The Roers Hall bathroom features a single sink vanity with cupboards and drawers, a large mirror, and plenty of counter space.
The window view of a room in Roers Hall shows the bathroom in the background with room for bunk beds and two dresser drawers on one side and two desks opposite them.
Suite Style | First-Year Women 
Resident Population: 280
Amenities
Free laundry

Wired internet

Wifi access

Air conditioning

Mailbox

Elevator access

Computer labs

Community lounges

Community bathrooms
Room Details
Single or double occupancy

Twin XL bed

Dresser

Closets

Desk lamp

Desk & chair

Wastebasket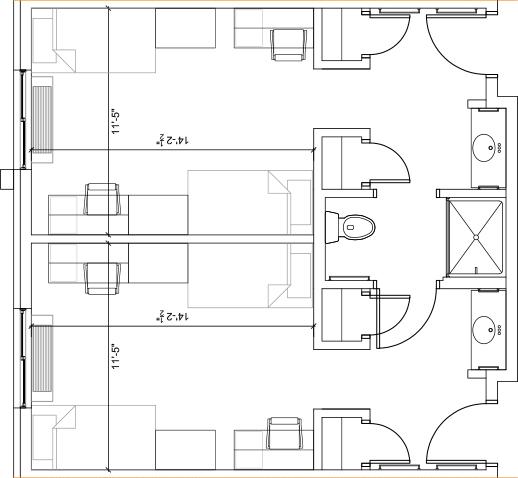 | Room Type | Cost |
| --- | --- |
| Single Room Occupancy | $3,945 |
| Double Room Occupancy | $1,923 |
Saint Scholastica Hall

 
A portion of the third floor in Roers Hall is for upperclasswomen living within the community of Saint Scholastica. This residence life community is for women who desire to live in community and grow in faith. The women in this hall support each other in virtuous living through study, prayer, service to others, and recreational activities.
Saint Scholastica features eight two-bedroom suites with shared bathroom facilities – housing 16 women. In addition, Saint Scholastica has its own chapel.
Roers Hall residents participate with residence life staff in planning community activities and developing standards to support, build, and strengthen community life. The women who choose to live in this community, and meet eligibility requirements discussed in the "Eligibility Requirements" section below, will experience a supportive and virtuous environment that will balance study, prayer, service, and recreation.
Eligibility Requirements  (Saint Scholastica Wing)
Be enrolled as a full-time student (minimum of 12 credits per semester)

Maintain a minimum GPA of 2.5

Maintain a student conduct level at or below a Level 2
Applicants must demonstrate a sincere desire to grow in faith and holiness. Aspiring to be a positive and active member of the community, an applicant of Saint Scholastica will need to express her commitment to growing in the virtuous life through example, a written application, and an interview.
Residence Director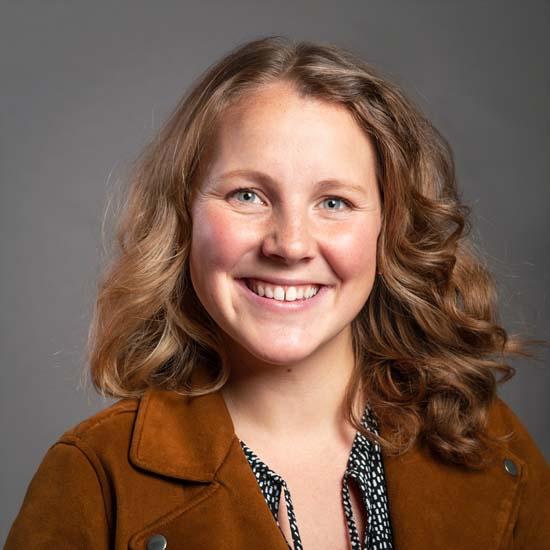 Jamie Kuznia
Residence Director, Rector for Saint Scholastica Hall
I am a Residence Director for Roers Hall and the rector for Saint Scholastica Hall. I live in Roers with my husband and three children. As the Residence Director, I interact with students on a regular basis through programming, on-call evenings, dining at the Crows Nest and taking care of Roers Hall. I love the the views from the University of Mary hill but love the people even more. For my family and I, the university is our home and our community and we love to share it.