Tuition-Free Nursing Academy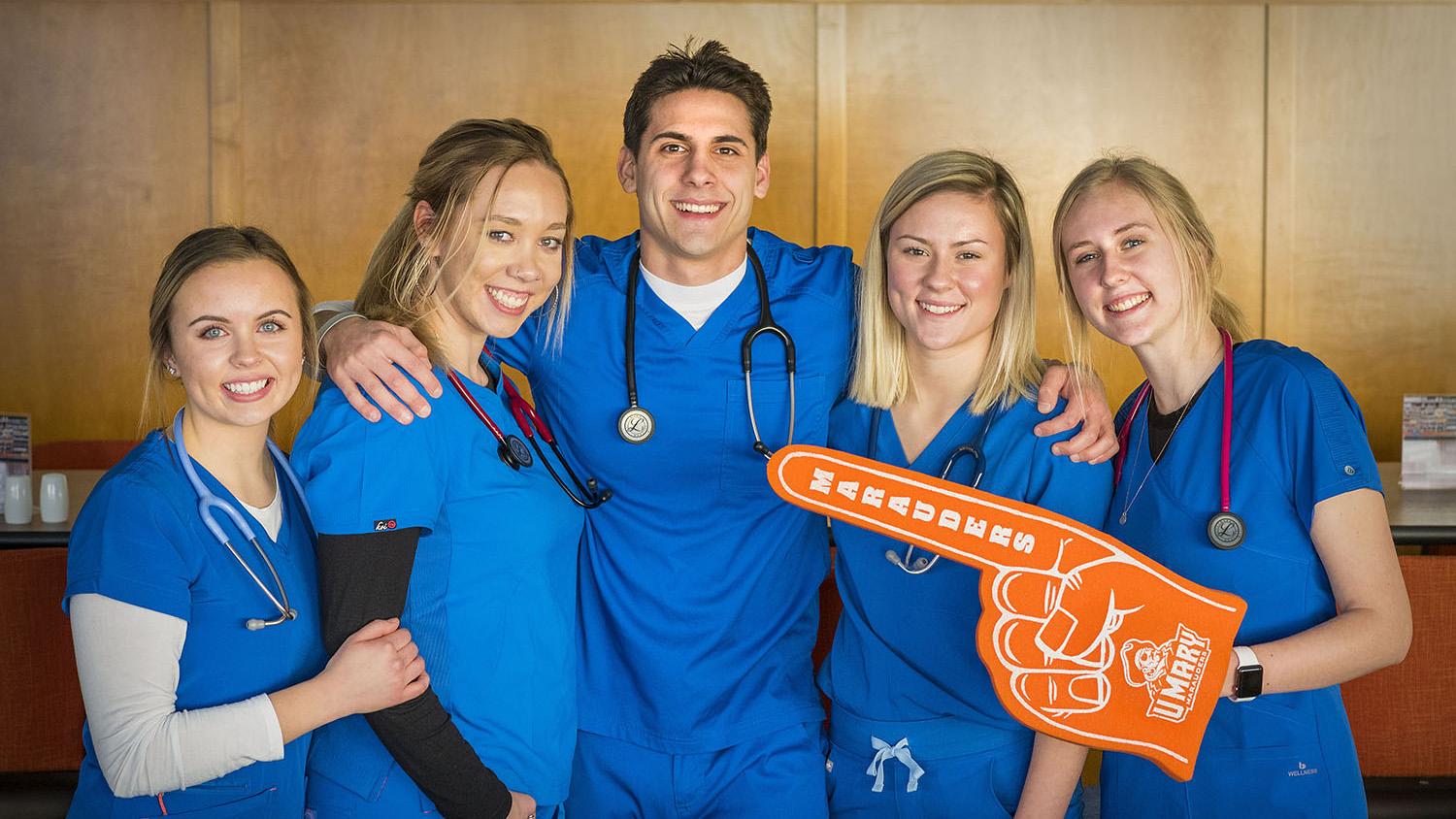 University of Mary Announces Tuition-Free Nursing Academy
Apply today for an opportunity to earn your Bachelor of Science in Nursing with the University of Mary's Nursing Academy, tuition-free!
Set to launch in September 2023, the Nursing Academy is a selective track within our legacy nursing program for first-year, full-time freshmen.
Interested in a Q&A session? When you request info or apply now, we will send you information on the upcoming sessions. 
Nursing Academy
The University of Mary's tuition-free Nursing Academy represents a bright new beginning for our nation's aspiring nurses. If chosen as a Nursing Academy student, you will: 
Earn Your Bachelor's in Less Than Three Years
Nursing Academy students will complete their Bachelor of Science in Nursing in 2.6 years, taking advantage of the University of Mary's one-of-a-kind Year-Round Campus model.
Tour Europe
Enjoy an all-expense paid service-learning trip and pilgrimage, made possible through the support of generous donors. Nursing Academy students will visit Italy, Germany, and France, spending time at the University of Mary's Rome campus, taking in the colorful sights of Munich, and experiencing the breathtaking French mountain village of Lourdes.
Gain Program Admission as a Freshman
Students accepted to the Nursing Academy will be directly admitted to the nursing program as incoming freshmen. This will give you a step up as you progress toward graduation and prepare to enter the workforce.
Discover Exclusive Employment Opportunities
Nursing Academy students will benefit from personalized mentorship experiences and gain access to sought-after career opportunities at world-class health care systems. 
Our tuition-free Nursing Academy was developed through an innovative partnership with Sanford Health, the largest rural health system in the United States, with 47 medical centers in large and small cities throughout the Midwest. Valued support of the Nursing Academy is also provided by CHI St. Alexius Health. CHI is the third-largest nonprofit health care network in the nation, operating 101 facilities in 18 states.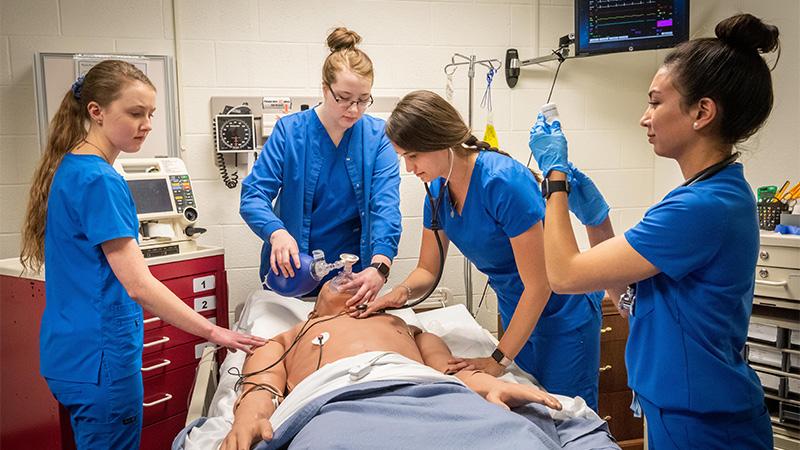 Ranked #1 in the Nation
Mary's nursing program was the top-ranked program in the nation for two of the last three years.
Nursing at Mary
For over 60 years, the University of Mary has been training outstanding nursing professionals proficient in direct care, health education, and administration.
The University of Mary's nursing program – within the Saint Gianna School of Health Sciences – integrates in-class instruction, hands-on experience, and cutting-edge simulation techniques to cultivate professional competence, intellectual depth, and moral courage. This is all fulfilled within our Christian, Catholic, and Benedictine identity and mission.
---
Traditional Scholarship Opportunities for Nursing Students
All our nursing students qualify for generous funding. Our scholarship opportunities include:
CHI Nursing Scholarship – Students in our traditional nursing program can receive their senior year tuition-free.
Sanford Scholarship – Freshmen and junior nursing majors are eligible for additional benefits offered through our partnership with Sanford Health.
Undergraduate Scholarships – Explore a full range of undergraduate scholarship opportunities offered by the nation's most affordable, serious Catholic university!
Interested in Learning More?
We're here to help. For more information or to begin the application process, call us at 701-355-8030 or request information below.