Academic Support & Scholarship Funds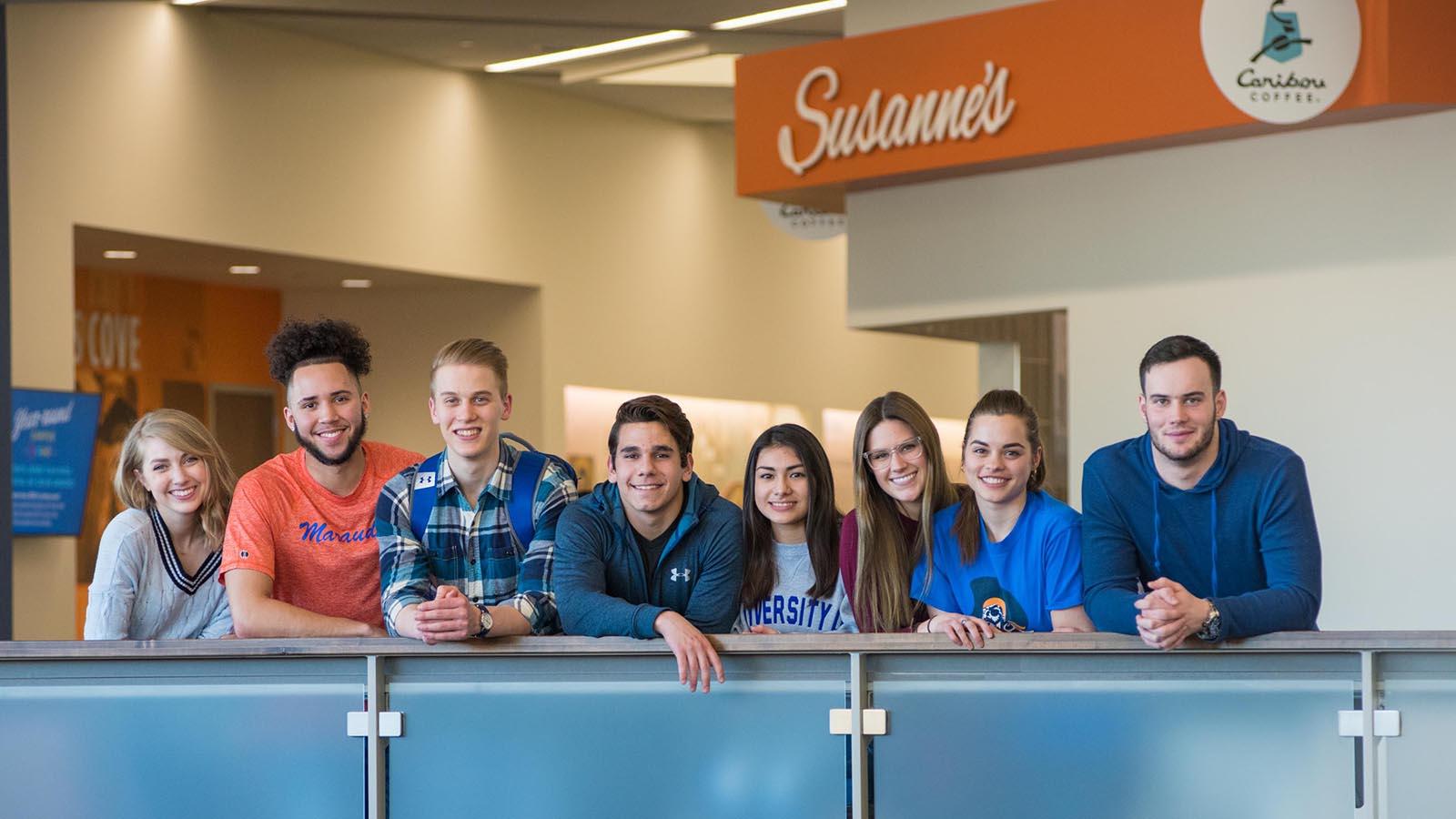 Support our Students
Ever faithful to our "joyfully Catholic" mission and identity, the University of Mary seeks to introduce its students to the rich intellectual and spiritual tradition of the Catholic Church in response to the most enduring questions of human life.
We are grateful for the continuing support of our benefactors in these ongoing efforts to form our students out of the heart of the Church. Here are some of those efforts.
Bishop Paul A. Zipfel Catholic Studies Program
By supporting the Catholic Studies Program at the University of Mary, your gift directly strengthens Catholic culture in our world today. As you assist us to build a close-knit community of faculty and students who are steeped in the rich and multifaceted Catholic tradition. These students, in turn, bring their experiences into the communities in which they work and live.
Saint Philip Neri Rome Pilgrim Scholarship
The Saint Philip Neri Rome Pilgrim Scholarship funds up to one-half of the cost for the University of Mary Rome Study Pilgrimage for eligible students.
Sister Thomas Welder Scholarship
In honor of Sister Thomas Welder, her love for University of Mary's students, lifelong mission of servant leadership, and genuine care for others, the Sister Thomas Welder Scholarship Fund is an academic scholarship awarded to full-time undergraduate students based on prior academic standing.
Saint Gianna School of Health Sciences
By expanding the School of Health Sciences under the patronage of Saint Gianna– through heroic commitment to the sanctity of life and through new programs and state-of-the-art facilities – the University of Mary will profoundly deepen our impact on the world of both Catholic and secular health care. We endeavor to be the best School of Health Sciences in America for the education of competent and compassionate health care leaders of moral courage.
Vocational Discernment Residence Halls
Saint Scholastica's Hall for Women and Saint Joseph's Hall for Men are residence life communities at the University of Mary for students who desire to grow in faith, character, and holiness while intentionally discerning their vocation. The Chaplain of the University of Mary and Assistant Vocations Director, Fr. Dominic Bouck, resides in St. Joseph's Hall for Men.