Commencement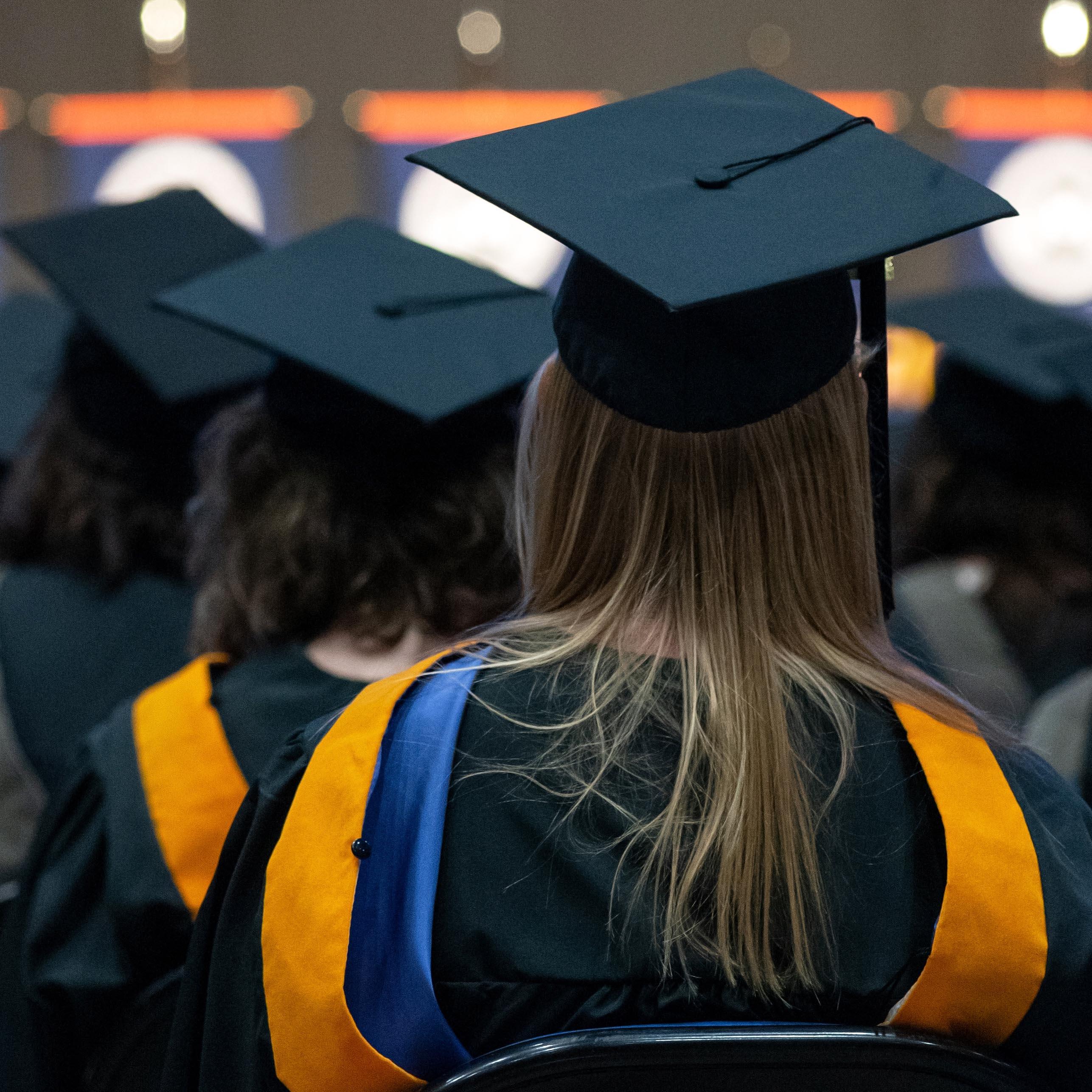 University of Mary Commencement
The University of Mary invites families and the general public to attend the annual Commencement Ceremony, which celebrates the individual achievements of our students. Held in April, Commencement is the culmination of all the hard work our students put in to receive their degrees. 
The University of Mary livestreams Commencement for friends and family members who cannot attend on our YouTube page and at LifeatMary.com.
Save the Date

: 2023 Commencement
Saturday, April 29, 2023
Bismarck Event Center
Additional details will be posted as plans are confirmed.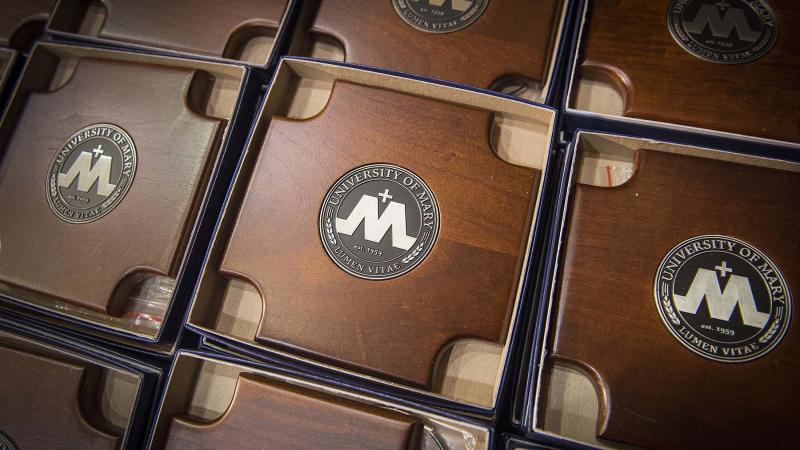 The University of Mary graduation plaque is symbolic of many things: it speaks of Christianity, of North Dakota, and of the Benedictine spirit. In the center of the plaque is set the University of Mary seal. In the seal, the letter "M" stands for Mary and marks the Christ-centered life of the university. It takes its form from Indian design, denoting the native culture of North Dakota. The two "hills" of the "M" are characteristic of the land on which the University of Mary stands, flat-topped prairie bluffs separated by coulees and valleys.
The simple, angular form of the plaque echoes the architectural design of the university. The cross planted between the hills symbolizes the bringing of new life to an age-old land – a message born on earth from the Creator of the earth, the mystery of the Incarnation proclaimed by the Church. The composition speaks simply of the Benedictine spirit and feeling for life, simplicity and truth, without being artificially modern, classy, or pictorial. In, of, and by itself, it is not a picture of any of these things and yet it reflects each of them.