Marauders Armada Flagship Events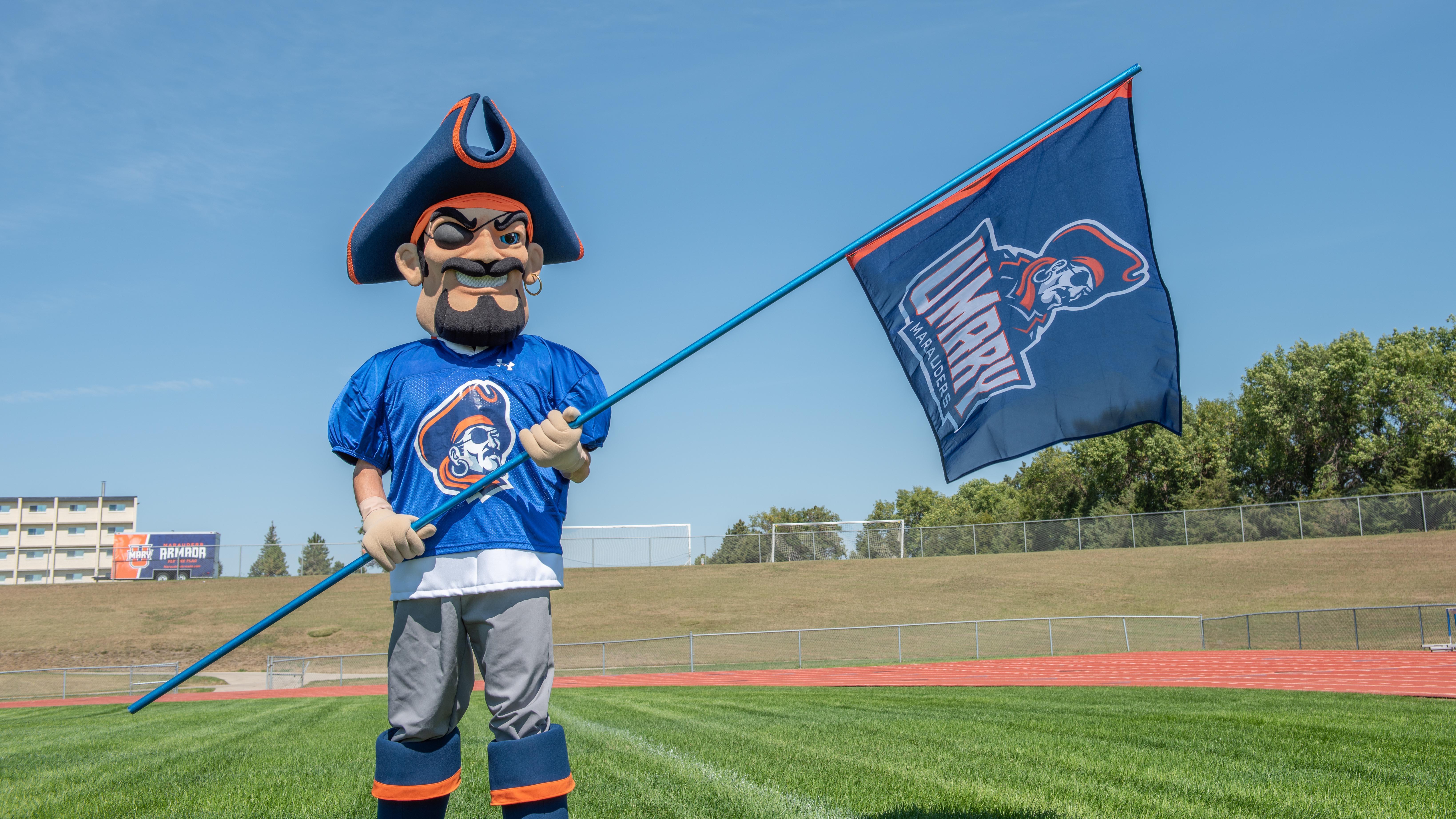 Fly the Flag
When you attend a Marauders Armada Flagship Event, you are showing your support for the University of Mary Marauders and advancing student-athlete scholarships.
Upcoming Events
Marauders Golf Tournament
August 14-15, 2023
Hawktree Golf Club
Join us this summer for the Marauder Golf Tournament at the beautiful Hawktree Golf Course in Bismarck, ND. Due to the popularity and demand from past participants, we expanded this year to a 2-day tournament! You have your choice of playing on either Monday, August 14 with a shotgun start at 1 pm or on Tuesday, August 15 with a shotgun start at 10 am. This 4-person scramble is full of food, beverages, a silent auction, and games on each hole. Following the tournament, there will be time to connect with your fellow alumni in the clubhouse.
All proceeds support the University of Mary Marauders and advancing student-athlete scholarships.
If you have any questions about the tournament or want to talk about sponsorship opportunities, reach out to Eli Stewart or call 701-355-8103.
I Made the Hill 5K Run and Walk
Saturday, August 26, 2023
Registration Opens: 7 am
Start Times: 8 am Walkers / Runners
Where: Start – Prairie Rose Elementary School
               End – University of Mary Campus
Take in the beauty of a North Dakota fall morning while you run on our unique course out to campus!
Registration Information
Registration starts at 7 am. You can register at Prairie Rose Elementary when you arrive for the race/walk.
Shuttle Service
For those participants that would like to leave their vehicle on campus, a shuttle service to Prairie Rose Elementary will be available at 7 am the morning of the race.
The last shuttle leaves campus at 7:30 am.
The shuttle service will be available back to Prairie Rose Elementary for those who parked their vehicles there.
5K Run/walk Registration
Masters Division - (55 yrs and older) $25 / $35 day of the event
Adult Division - $25 / $35 day of the event
High School Division – (Freshman – Senior) $25 / $35 day of the race
Youth Division - $15 / $25 day of the race
Notice: Every participant will receive a t-shirt. Medals are given out to the top three male and female runners in each division.
Meet the Marauders
Saturday, August 26, 2023
UMary Athletic Fieldhouse
11:00 am - 1:00 pm
In conjunction with the I Made the Hill 5k, Meet the Marauders will provide an opportunity for children of all ages and ability levels to participate in sport-specific activities alongside current UMary athletes and learn more about inclusive sports opportunities within the region. This event is free and open to the public - made possible by partnerships with Sanford Sports Performance and Special Olympics North Dakota.
I Made the Hill 5k runner
Players on the golf course at the Marauders Golf Tournament
The golf tournament is a great place to get in some good swings.
Take TIme to socialize at the golf tournament as well.
I made the Hill 5K Run/Walk
Those of all ages and abilities come out for the 5k Walk/Run
Raffle ticket booths at Fins and Feathers
Family love to join the Fins and Feathers event.
Questions
Have questions about any of the upcoming events?