Marauders Armada Flagship Events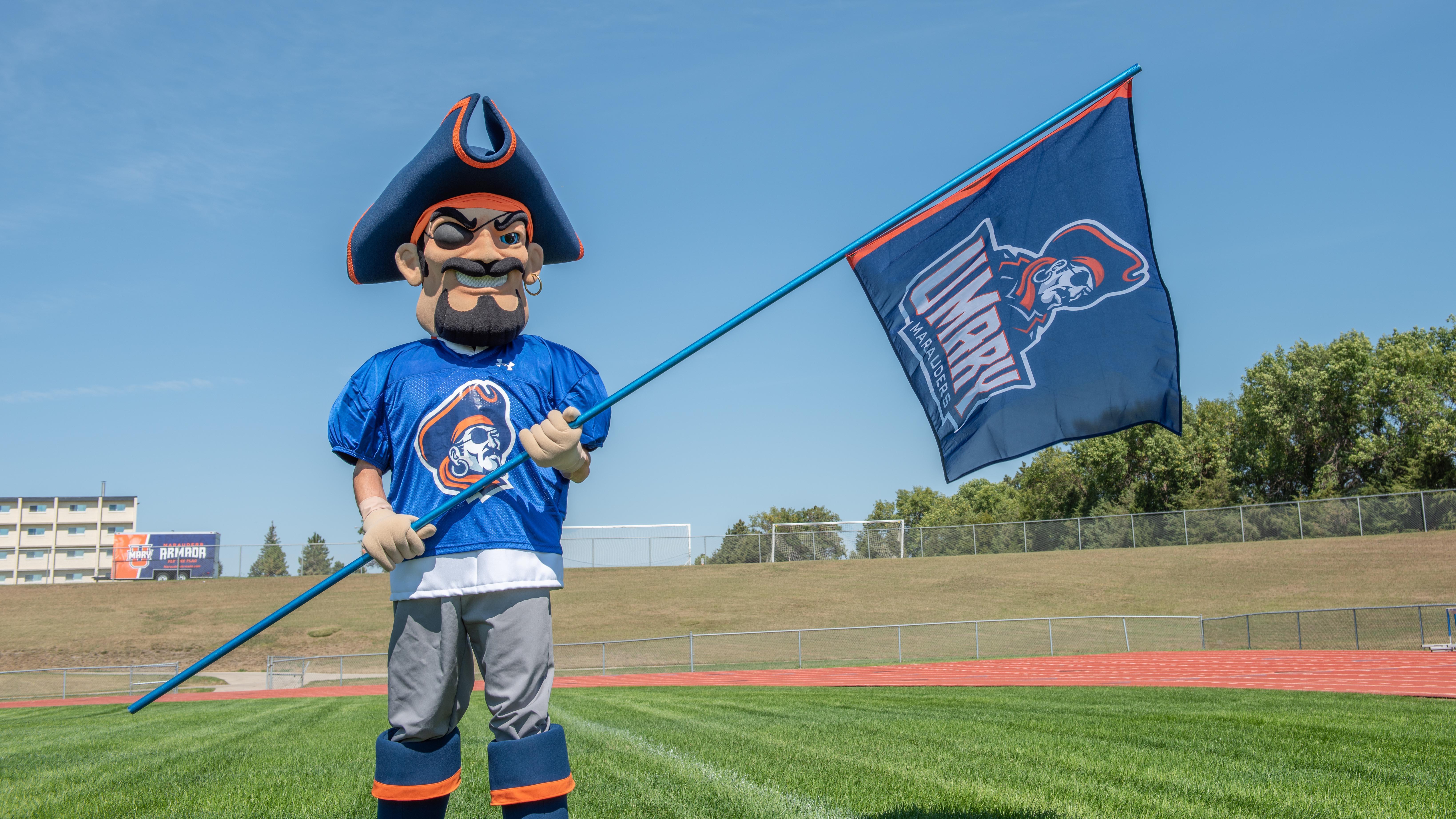 Fly the Flag
When you attend a Marauders Armada Flagship Event, you are showing your support for the University of Mary Marauders and advancing student-athlete scholarships.
Upcoming Events
All Fans Golf Tournament
Thursday, August 4
Enjoy games, food, and fun as you move through the course, where the emphasis will not be on who is the best golfer, but on who is a Marauders fan. 
SOLD OUT
I Made the Hill 5K Run and Walk
Saturday, August 27
Registration Opens: 7 am
Start Times: 8 am Walkers / 9 am Runners
Where: Start – Prairie Rose Elementary School
               End – University of Mary Campus
Take in the beauty of a North Dakota fall morning while you run on our unique course out to campus!
Registration Information
Registration starts at 7 am. You can register at the University of Mary campus when you drop off your vehicle or you can register at Prairie Rose Elementary when you arrive for the race/walk.
Shuttle Service
For those participants that would like to leave their vehicle on campus, a shuttle service to Prairie Rose Elementary will be available at 7 am the morning of the race.
The last shuttle leaving campus for the walkers will be at 7:30 am

The last Shuttle leaving campus for the runners will be at 8:30 am

Shuttle service will be available back to your vehicle for those that choose to park at Prairie Rose Elementary
5K Run/walk Registration
Masters Division - (55yrs and older) $25 / $35 day of the event

Adult Division - $25 / $35 day of the event

High School Division – (Freshman – Senior) $25 / $35 day of the race

Youth Division - $15 / $25 day of the race
Notice: Every participant will receive a t-shirt. Medals are given out to the top three male and female runners in each division
Pick up your t-shirt and bib in advance of the race on August 23, 24, and 25 between 1 - 4 pm at the University of Mary Marauders field house located on campus.
Fins & Feathers
Saturday, October 29
Spend the day hunting and fishing in a friendly competition. In the afternoon, there will be a weigh-in and measurement followed by a barbecue. Not in the competition? Join us for all the other festivities with chances to win great outdoor items.
Learn More
Save the Date!
Indoor Cornhole Tournament
Friday, March 31, 2023 & Saturday, April 1, 2023
Radisson Hotel Ballroom
Players on the golf course
Players at the Golf Tournament
Those of all ages and abilities come out for the 5k Walk/Run
You can run or walk at your pleaser
Raffle ticket booths at Fins and Feathers
Questions
Have questions about any of the upcoming events?