Vocations Jamboree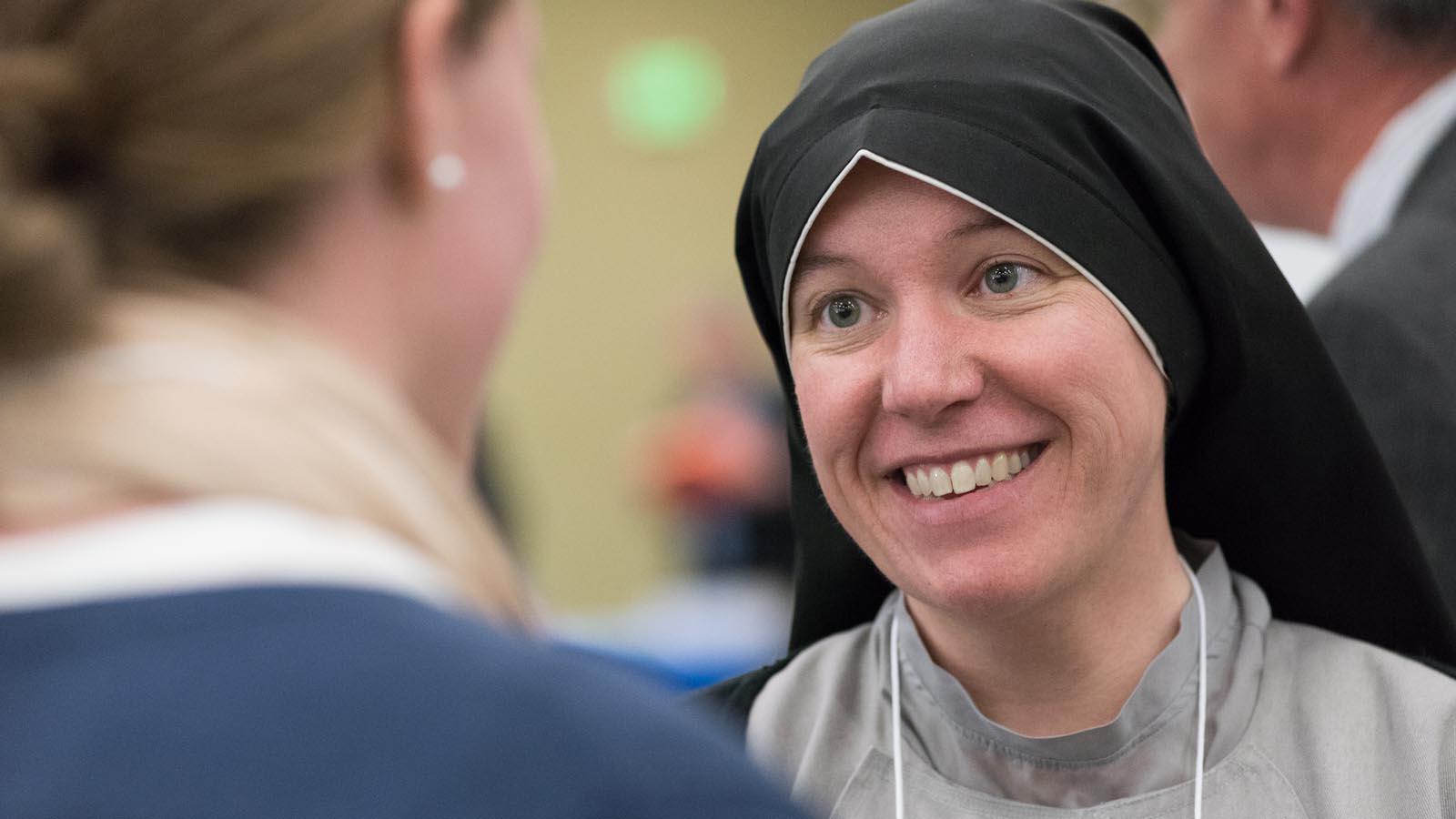 Discern Your Calling
Come to the University of Mary's Vocations Jamboree to meet members of religious communities and missionaries of service organizations from around the country. Ask questions, schedule personal meetings with vocations representatives, and learn more about opportunities to serve God and the community at this annual event that is free and open to the public.
Dozens of vocation directors and teams representing a broad range of religious orders and communities will gather on the University of Mary's main campus to pray together and witness the joy and beauty of life consecrated to God's call. Exhibits and display booths will showcase the distinctive charism, history, and mission of each group with opportunities for discussion and fellowship.
This event is the result of a partnership between the University of Mary, the Diocese of Bismarck, Annunciation Monastery, and Assumption Abbey.
2022 Vocations Jamboree
Tuesday, March 15
4:30 p.m. – Solemn Vespers and Mass

5:30 p.m. – Dinner

7:30 p.m. – Opening Address – Sarah Swafford
Wednesday, March 16
10:00 a.m. – Mass

11:00 a.m. - 4:30 p.m. – Vocations Expo and Lunch available

4:30 p.m. – Solemn Vespers

5:00 - 7:00 p.m. – Vocations Expo and Dinner available

7:00 p.m. – Lumen Vitae Medal Ceremony and Keynotes – Curtis and Michaelann Martin
Thursday, March 17
8:30 a.m. – Breakfast

9:30 a.m. - Noon – Appointments with Students

Noon – Mass (also offered in the afternoon)

12:30 p.m. – Lunch

4:30 p.m. – Solemn Vespers and Mass
Have Questions?
Call the Vocation Jamboree Team at 701-355-3704 or email us.