Prayer Day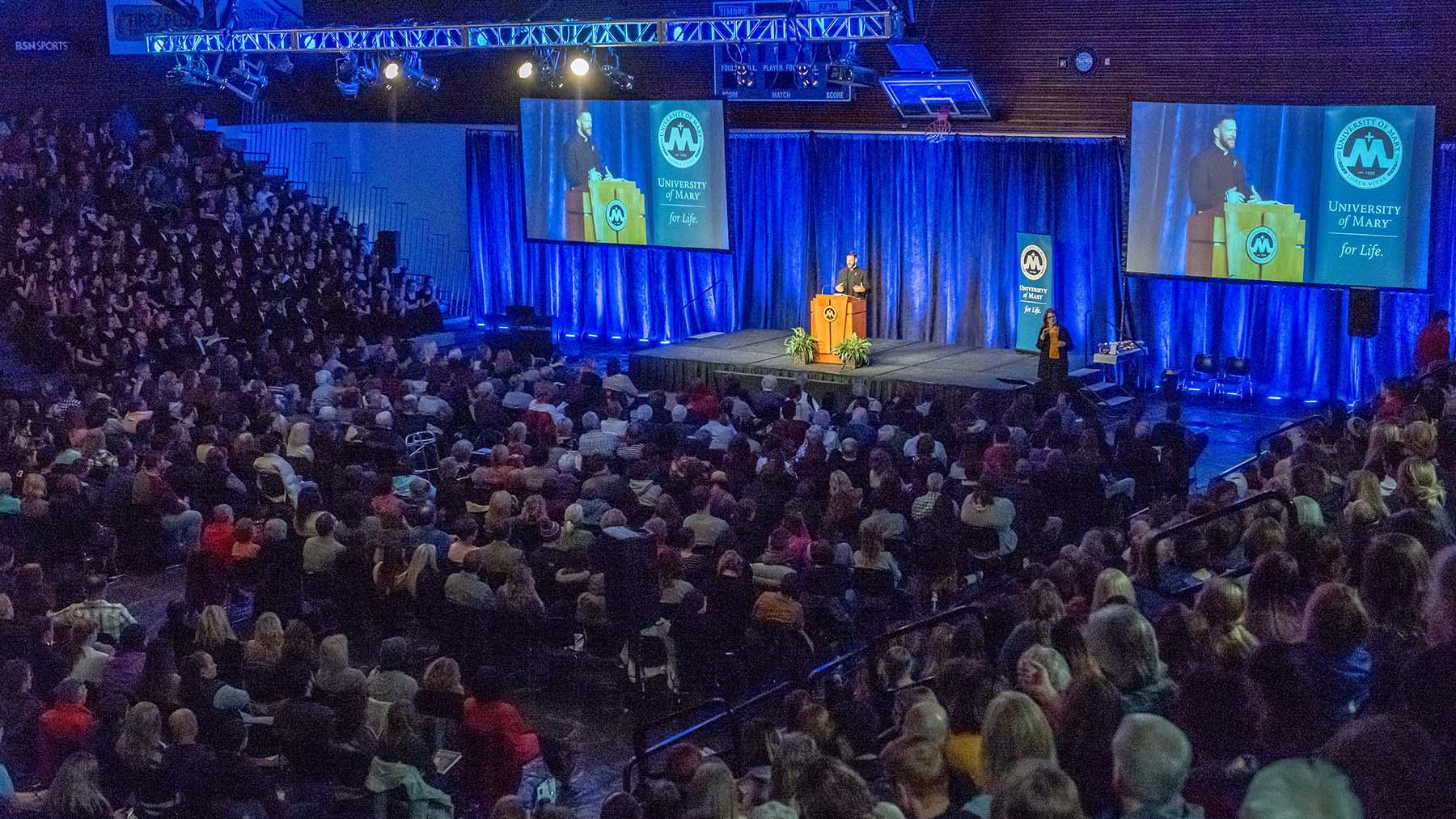 Pause & Reflect
For four decades, the University of Mary has hosted Prayer Day as an opportunity to pause and reflect on the many gifts of God. Prayer Day gives special meaning to Mary's mission of being a faithfully Christian, joyfully Catholic, and gratefully Benedictine place of learning and community … for Life.
Prayer Day includes a presentation from a prominent speaker on a topic of faith and is organized by the Saint John Paul II Center for University Ministry.
2022 Prayer Day
Keynote Speaker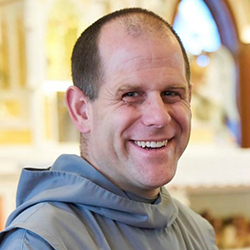 Father Nathan Cromly, CSJ
Father Nathan is the President and Founder of the Saint John Institute and a friend and colleague of Michelle Duppong. He has joyfully served as a Catholic priest of the Brothers of Saint John (CSJ) since 2007, and currently ministers in Denver, Colorado. Father Nathan's teaching and dynamic witness have touched the lives of tens of thousands of teenagers, married couples, families, and business professionals.
Event Details
Wednesday, November 16, 2022
Founders Hall
The event is free and open to the public.
Schedule
9 am — Mass, 

Our Lady of the Annunciation Chapel

10 am — Keynote: The Need for Everyday Saints with Fr. Nathan Cromly, Founders Hall
11 am — Panel with University of Mary Theology Faculty, Founders Hall
12 pm — Lunch, Crow's Nest Campus Restaurant ($5 for the general public)

1 pm — Breakout Sessions with University of Mary Theology Faculty:

Prayer in the Old Testament with Dr. Michael Morris

Prayer in the New Testament with Dr. John Kincaid

Prayer in the Liturgy with Dr. Michon Matthiesen
Have Questions?
Call University Ministry at 701-355-3704 or email us.