March for Life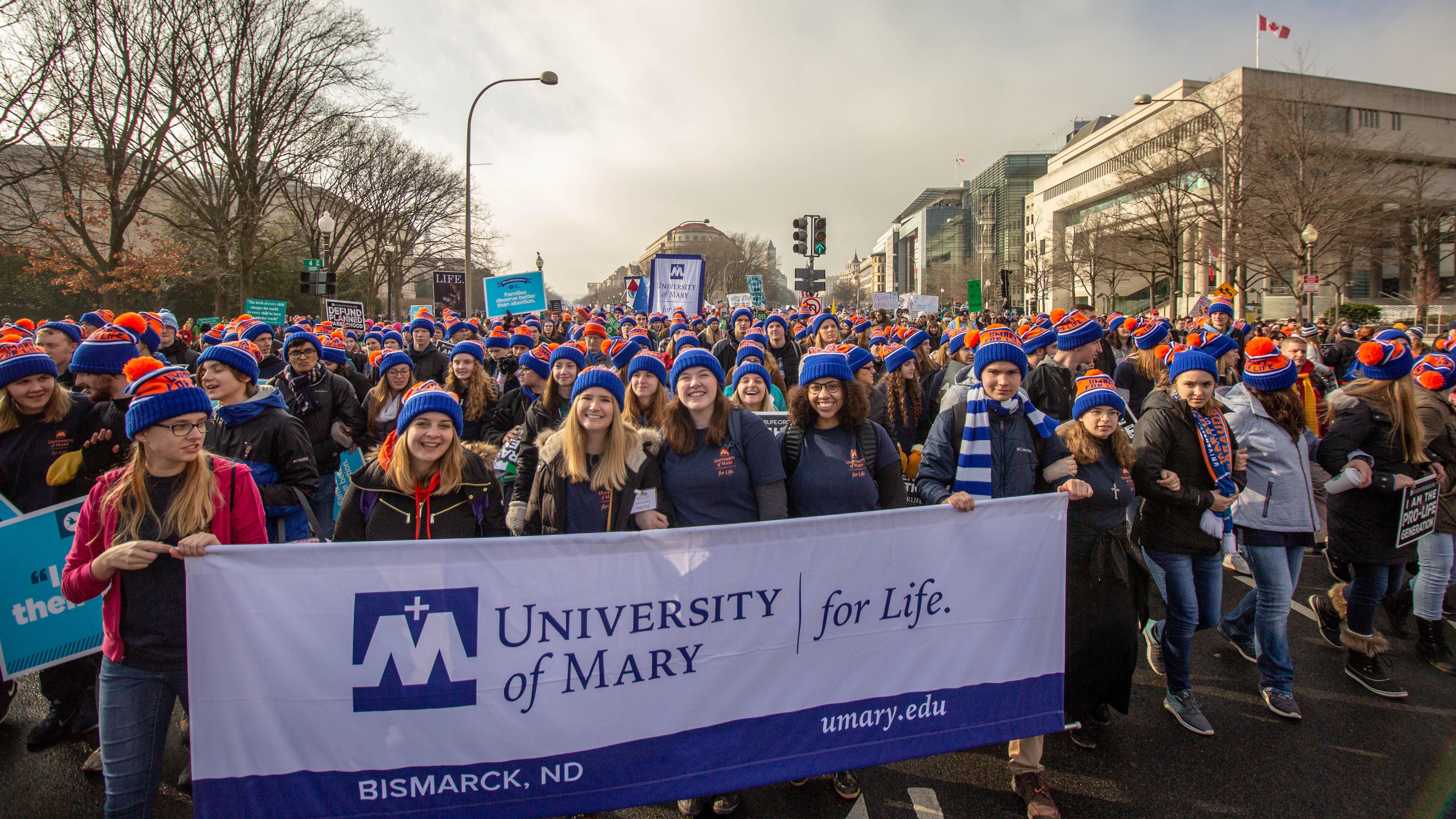 For Life.
Each year, the University of Mary sends busses of students to the March for Life in Washington, DC, the largest annual pro-life event in the world, to bear witness to the sanctity of human life.
The March for Life has been held annually in Washington for almost 50 years. It is a bipartisan, interdenominational gathering of hundreds of thousands of Americans who travel to the nation's capital to testify to a message that is powerful and life-affirming.
The University of Mary has been a part of the March for the last decade. In 2017, the University of Mary was honored to lead the March, and student Katrina Gallic represented the university with a moving speech at the March.
2022 March for Life
Wednesday, January 19
Depart for Washington, DC
Thursday, January 20
Arrive in Washington, DC

Tour of the St. John Paul II Shrine

Holocaust Museum Tour

Evening Mass

Guided nighttime walking tour of the National Mall with Monsignor James Shea
Friday, January 21
Morning Mass with North Dakota contingent

March for Life

Free evening in DC
Saturday, January 22
Cardinal O'Connor Conference at Georgetown University

Depart for Bismarck
Sunday, January 26
Mass

Arrive at the University of Mary
Students, Faculty, and Staff: $339
Includes transportation to and from DC, lodging at the Embassy Suites, tours of the St. John Paul II Shrine, Holocaust Museum, National Mall, and the Cardinal O'Connor Conference.
Have Questions?
Call University Ministry at 701-355-8102 or email us.