March for Life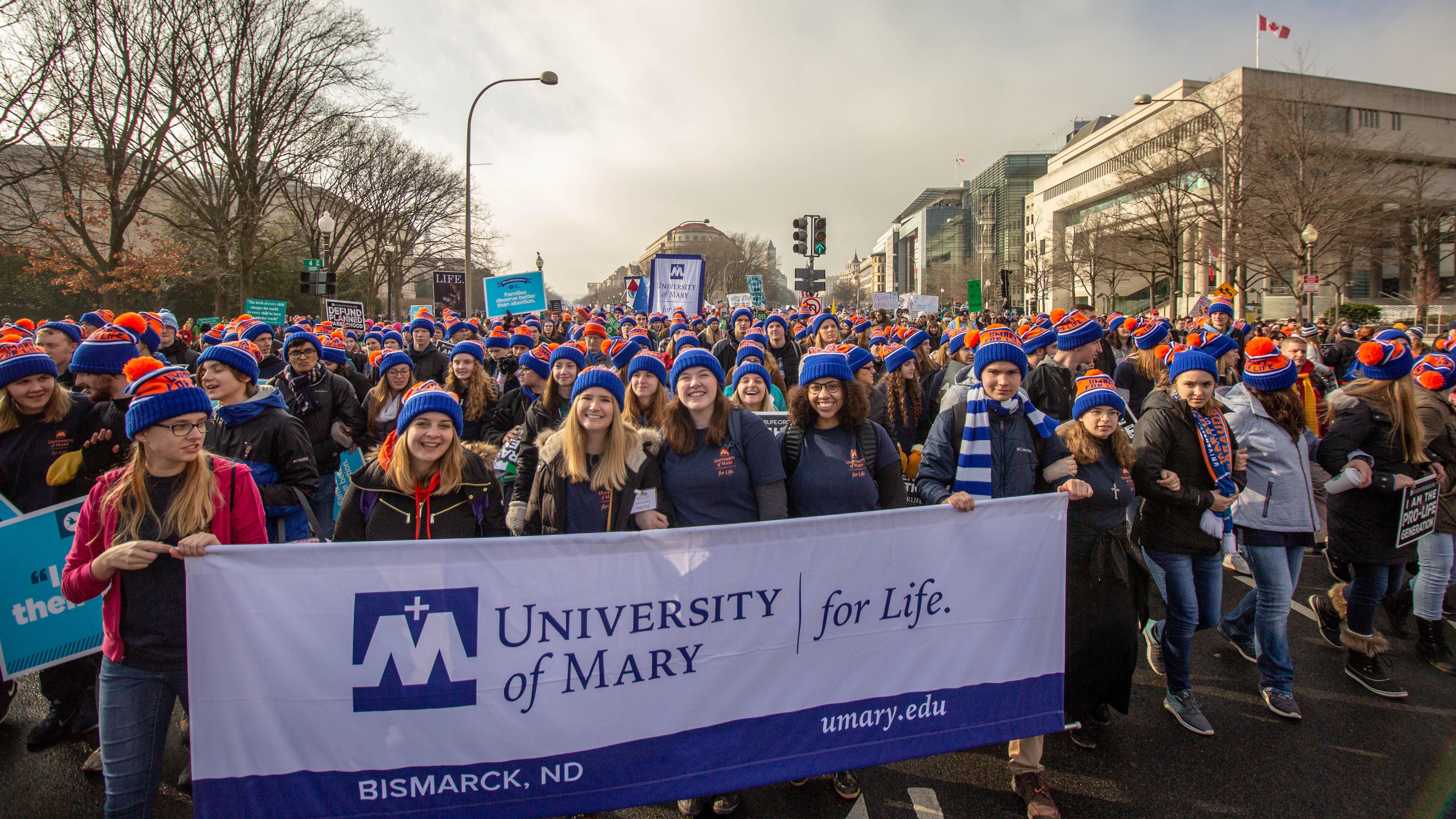 For Life.
Each year, the University of Mary sends busses of students to the March for Life in Washington, DC, the largest annual pro-life event in the world, to bear witness to the sanctity of human life.
The March for Life has been held annually in Washington for almost 50 years. It is a bipartisan, interdenominational gathering of hundreds of thousands of Americans who travel to the nation's capital to testify to a message that is powerful and life-affirming.
The University of Mary has been a part of the March for the last decade. In 2017, the University of Mary was honored to lead the March, and student Katrina Gallic represented the university with a moving speech at the March.
Have Questions?
Call University Ministry at 701-355-8102 or email us.