Academic Advising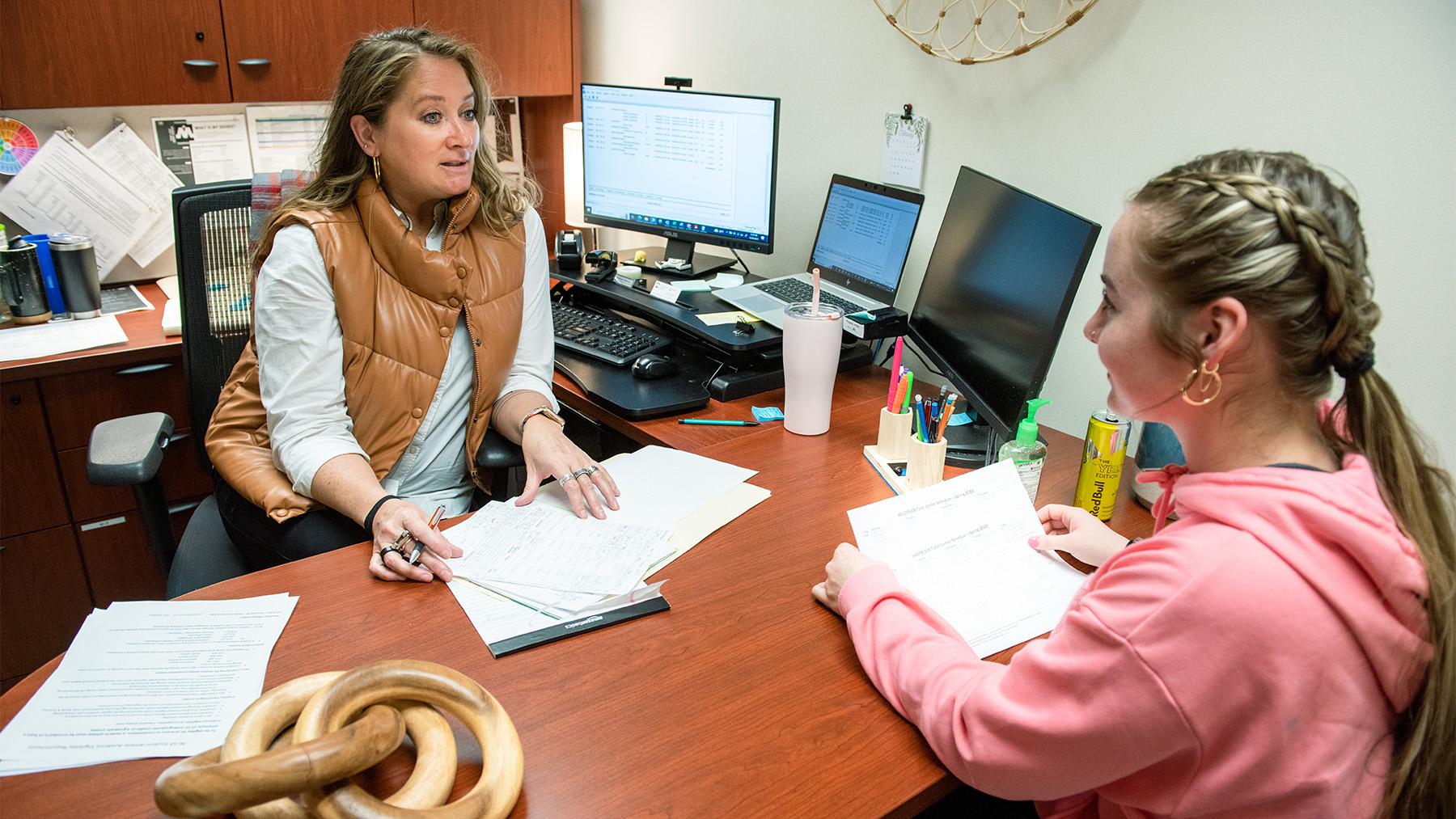 Be Informed. Be Prepared. Be Successful.
The University of Mary's Academic Advising team is here to streamline your transition to college life and help you develop an education plan consistent with your personal values, interests, abilities, and goals. We'll support you every step of the way on your journey to graduation and lifelong success. 
Academic advising and planning is for:
All students seeking detailed academic information and personalized assistance

Freshmen beginning to chart their course toward graduation

Students who are in the process of choosing a major program

Students pursuing a Bachelor of University Studies

Students on academic probation/seeking reinstatement
Academic Resources
Streamline your transition to college life and develop an education plan.
Access on-campus resources 

Choose a major

Contact or change your advisor

Manage academic stress

Design class schedules to meet your degree requirements

Register for classes

Add/drop courses
Take a leave of absence or withdraw from classes

Overcome obstacles to academic success

Ensure timely degree completion

Establish personal and academic goals

Familiarize yourself with academic policies 

Meet academic deadlines
Meet with Your Advisor
You can schedule a 30-60 minute meeting with your advisor during our regular hours (8 am - 4 pm). If you have an urgent question or pressing concern, no need to make an appointment--just stop by! If your advisor is unavailable when you arrive, another member of our team will assist you.
Have Questions?
We're here to help. Come visit the Student Success Center in the lower level of Welder Library
Call: 701-355-8124