Tutoring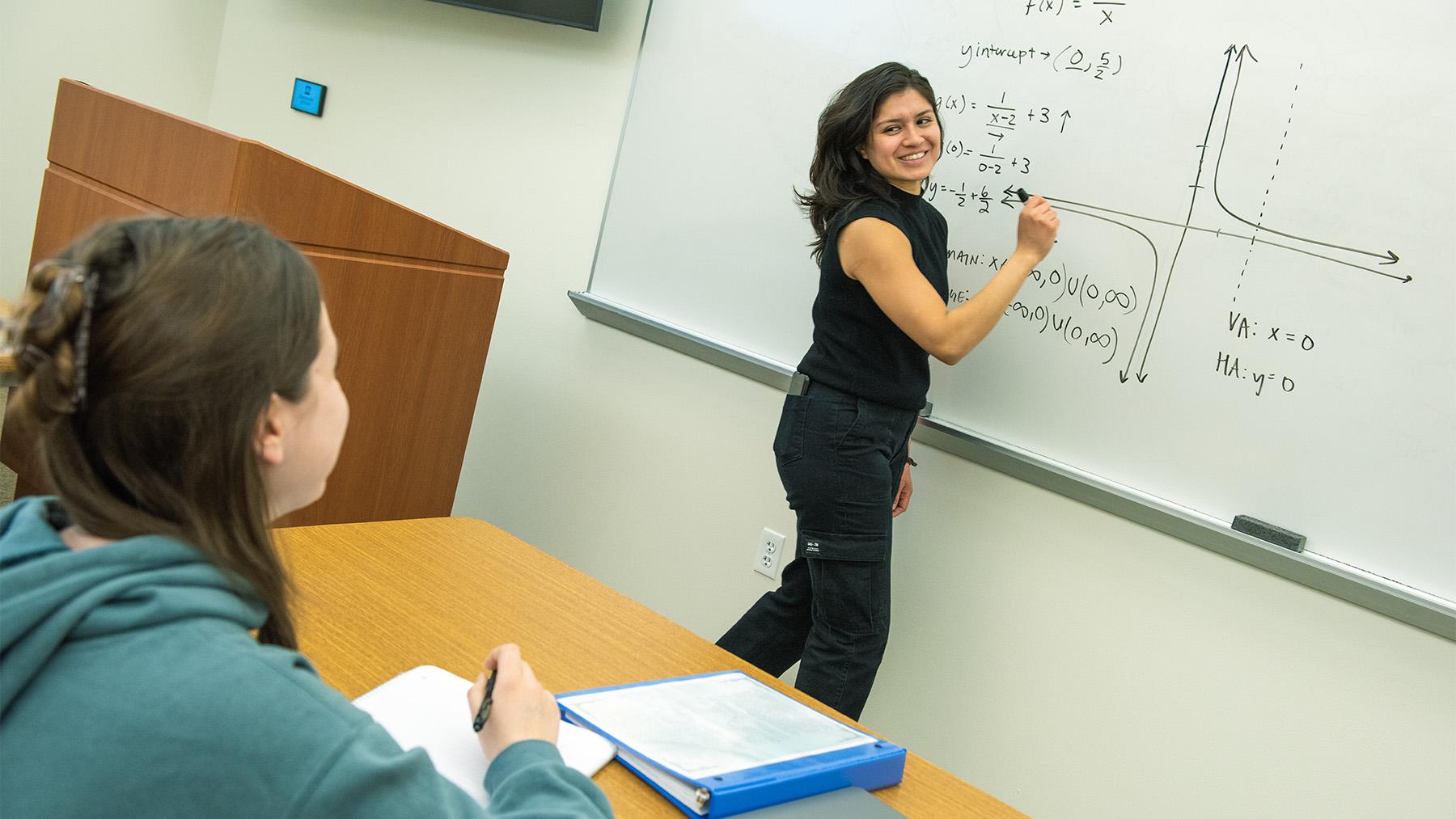 Need Academic Assistance? We Have Resources to Help You Succeed!
The University of Mary's Student Success Center offers walk-in peer tutoring and online academic support at no cost to you.
Walk-in Tutoring
Walk-in peer tutoring is available to help students who are having trouble keeping up in a particular class. Our peer tutors are University of Mary students who have performed well in specific courses and received training in tutoring policies and techniques.
No need to make an appointment — just stop by! The Tutor Center is located in Welder 208. For our most recent tutoring schedule and a complete list of support opportunities, visit Success at UMary through the Canvas interface. 
Online Tutoring
As a University of Mary student, you can access free online tutoring through Tutor.com. Tutor.com provides 24/7 academic assistance in subject areas such as mathematics, science, information technology, the humanities, business, and more. Depending on your specific needs, you can access support at your convenience or schedule a virtual appointment with a professional tutor. Tutor.com also offers a drop-off essay review service to help you optimize your writing skills.
Every Mary student automatically receives ten free hours of online tutoring per semester. If you need additional hours, don't hesitate to contact us.
Accessing Tutor.com
Log into your Canvas account and click on "Tutor.com: 24/7 Online Tutoring" in the left-side menu of any course page. To familiarize yourself with Tutor.com's layout and services, use the "Take a Tour" feature. 
Have Questions?
We're here to help. Call the Student Success Center at 701-355-8124, email us, or schedule a meeting.