Welder Library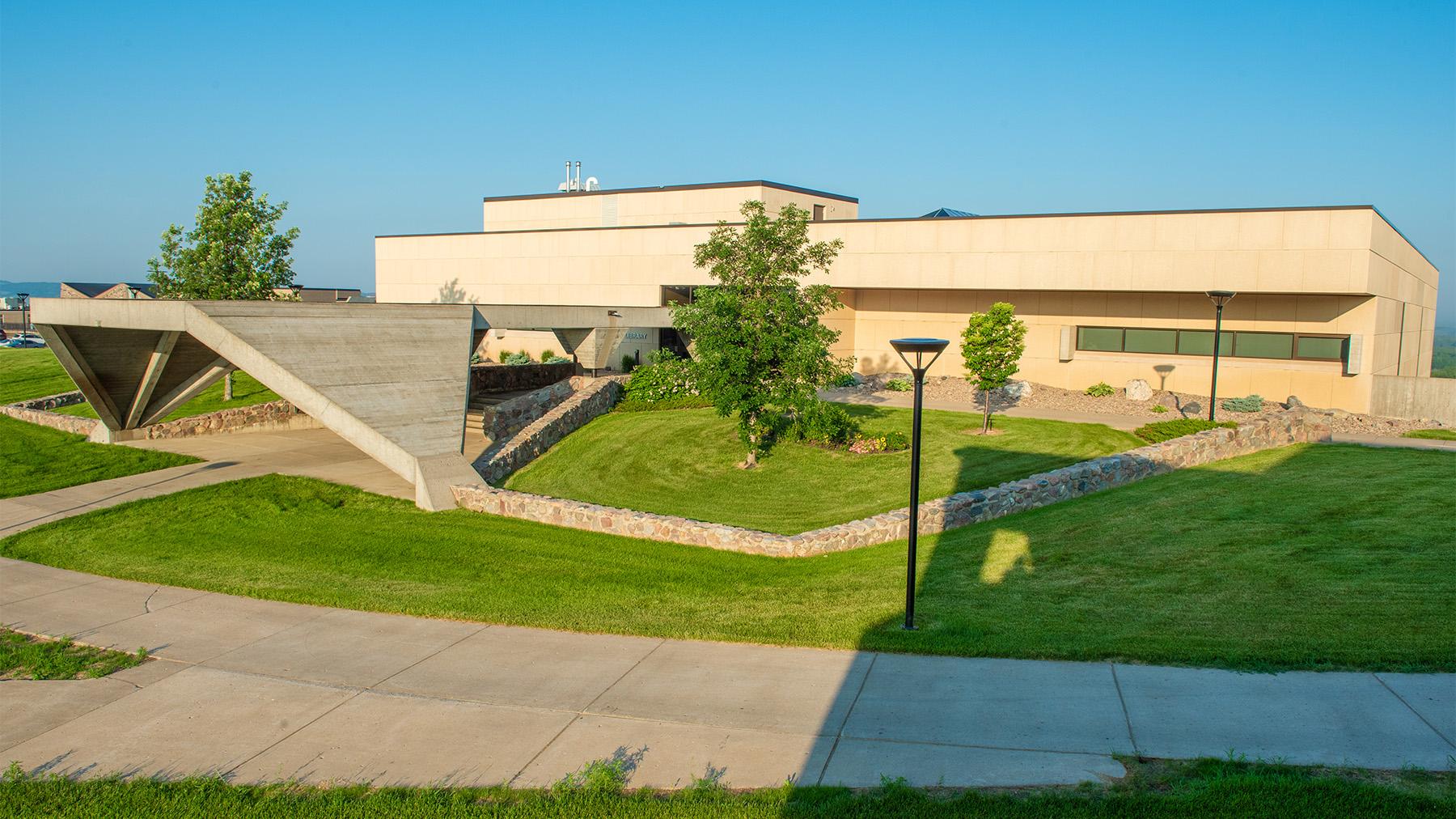 Become a Scholar – for Life
Welder Library provides the space and resources for students and faculty to thrive as scholars and lifelong learners. Through both physical and digital components of the library, you'll have access to high-quality resources through databases and books — find a quiet space, perfect for studying.
About the Library
Constructed in 1998, Welder Library bears the name of the late Sister Thomas Welder, OSB, president emerita of the University of Mary. Welder Library has nearly 75,000 visitors each year, seats 204 students, and has 30 computer workstations. The library collection has over 50,000 print volumes, more than 350,000 eBooks, over 3,500 multimedia items, and databases providing access to over 60,000 journals. Library materials are searchable through an online catalog. Welder Library provides interlibrary loan access to library collections nationwide. Explore the range of resources available to you through the links below.
September-April
Monday-Thursday: 7:30 am - 11 pm 
Friday: 7:30 am - 6 pm 
Saturday: 12 - 6 pm 
Sunday: 1 - 11 pm
May-August
Monday, Wednesday, Thursday, Friday: 8 am - 4:30 pm
Tuesday: 8 am - 7 pm
Saturday: Closed
Sunday: 3 - 7 pm
*Semester breaks and holidays may change these hours. Changes are posted on our social media channels. 
Welder Library Staff
Welder Library has a nice shaded entrance where students love to congregate.
The upper level of Welder Library has desks for students to study at or do group projects.
There are also comfortable couches for students to relax and read at.
Have a Questions?
Ask a librarian at Welder Library at 701-355-8070 or email.