Welder Library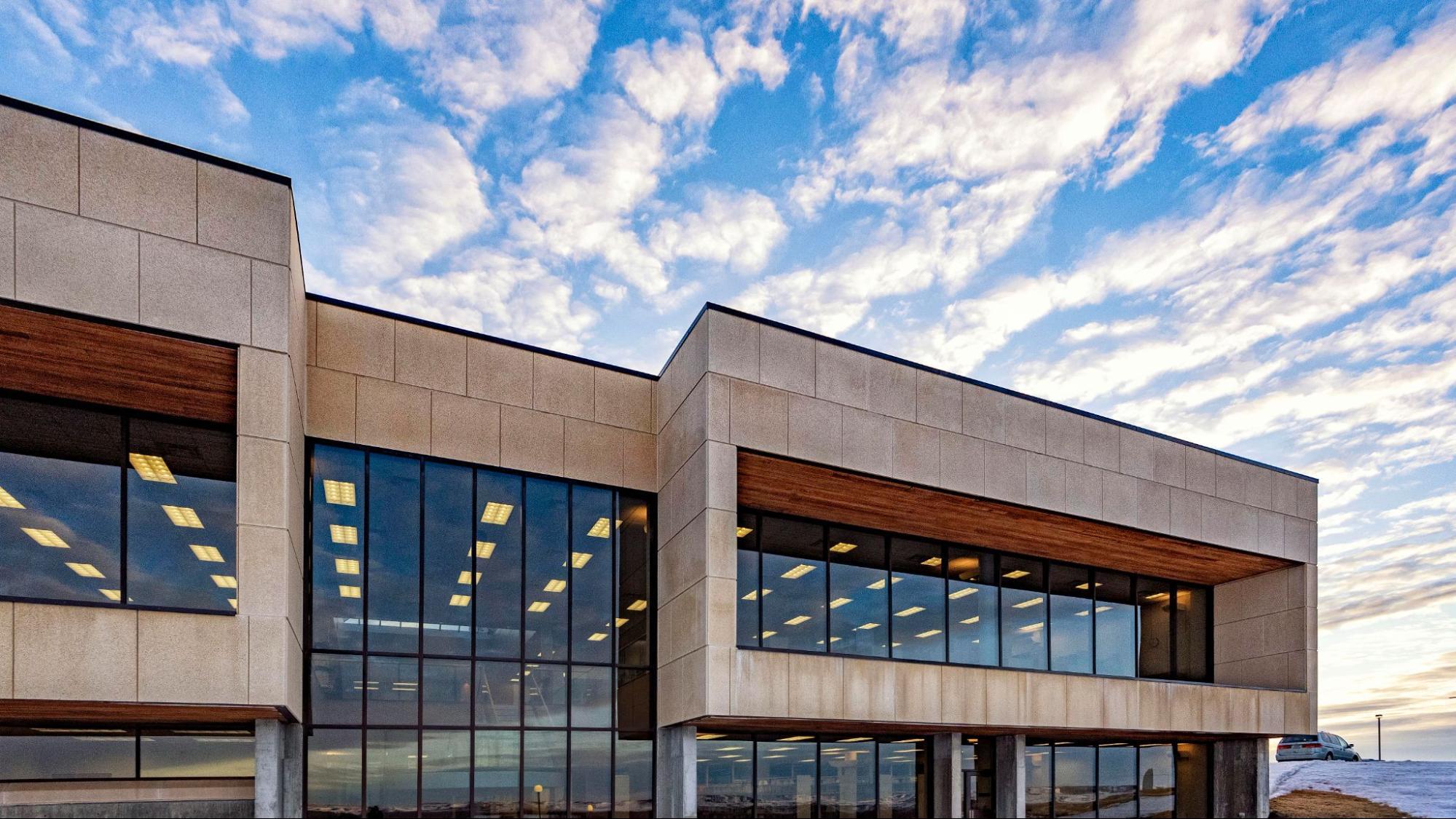 Become a Scholar – for Life
Welder Library provides the space and resources for students and faculty to thrive as scholars and lifelong learners. Through both physical and digital components of the library, you'll have access to high-quality resources through databases and books — find a quiet space, perfect for studying.
Constructed in 1998, Welder Library is dedicated to the Benedictine Sisters of Annunciation Monastery and bears the name of the late Sister Thomas Welder, OSB, president emerita of the University of Mary. Welder Library has nearly 75,000 visitors each year, seats 204 students, and has 30 computer workstations. The library collection has over 50,000 print volumes, more than 350,000 eBooks, over 3,500 multimedia items, and databases providing access to over 60,000 journals. Library materials are searchable through an online catalog. Welder Library provides interlibrary loan access to library collections nationwide. Explore the range of resources available to you through the links below.
The Welder Library's mission is to provide comprehensive resources and services in support of the research, teaching, and learning needs of the University of Mary community. To fulfill this mission, the Welder Library strives to:
Understand the research, teaching, and learning needs of its users;

Build collections and create tools to support research, teaching, and learning;

Provide access to and promote the discovery and use of local and external information resources;

Ensure the preservation and long-lasting availability of library collections and resources;

Create hospitable physical and virtual environments for study, teaching, and research;

Collaborate with other members of the university to enrich the research and learning community;

Advance local and national library and information initiatives;

Develop, encourage, and sustain expertise, skill, commitment, and an innovative spirit in its staff.
As a center of intellectual inquiry, the Welder Library shares with the University of Mary the aspiration to provide a dynamic learning environment.
The Welder Library ensures that its collections remain forward-looking, diverse in breadth and form, open to browsing, and of impeccable quality. Access to library information is critical to our users and the library promotes information resources that are innovative and allow for an effortless system of access to our students, faculty, and staff. To serve future users, the library preserves information across all formats and ensures effective storage and delivery systems. The library's physical and virtual spaces respond to the changing habits of its users to enrich the campus experience and to multiply the ways in which people can pursue inquiry. The library's collaboration with expanding circles of partners yields unified access, broadening knowledge, and enhanced services.
The library continues to embrace change, support professional growth and opportunity, and reward flexibility and innovation
In all of our interactions, we are guided by these values:
Commitment
The Welder Library is fully committed to support the University of Mary mission to serve the religious, academic, and cultural needs of the people in our region and beyond.
Knowledge
We encourage the process of learning and the life of the mind.

We celebrate truth seeking through discourse and investigation.

We anticipate and contribute to scholarly inquiry.

We promote the library as both a real and virtual extended classroom.

We embrace our role as collectors and custodians of the intellectual record.
Service
We offer an environment that supports creativity, flexibility, and collaboration.

We believe that each user of the library is unique and important.

We evolve to meet the changing needs of the library and its users.

We maintain a comfortable, welcoming, and secure place for study, research, work, reflection, and interaction.

We maintain useful and valuable online information resources to fully support the needs of all distance learners.
Quality
We commit ourselves to excellence.

We seek out the best people and resources to accomplish our work.

We support individual growth and organizational development.

We work diligently to exceed the expectations of those we serve.
Integrity
We relate to each other with honesty and candor.

We adhere to the principles of fairness, justice, and equality in our work.

We promote the highest standards of our profession, including open and equitable access to information.

We demonstrate a strong work ethic, taking responsibility for our actions, keeping our word, and following through on our commitments.
Respect
We treat everyone with equal consideration and courtesy.

We encourage differences in perspective, opinions, and ideas.

We consider the needs of others.

We provide an environment that is inclusive and diverse.
Communication
We engage in open and honest communication at all levels.

We recognize the importance of library-wide participation.

We reach out to all segments of our user communities.

We share information and solicit opinions about decisions that affect the success of the library.
Library Hours
September-April
Monday-Thursday 7:30 am - 11:30 pm 
Friday 7:30 am - 6 pm 
Saturday 12 pm - 6 pm 
Sunday 1 pm - 11:30 pm 
May-August
Monday, Wednesday, Friday 8 am - 4:30 pm
Tuesday and Thursday 8 am - 7 pm 
Saturday Closed
Sunday 1-5 pm
*Semester breaks and holidays may change these hours. Changes are posted on our social media channels. 
Welder Library Staff
Have a Questions?
Ask a librarian at Welder Library at 701-355-8070 or email.