Dining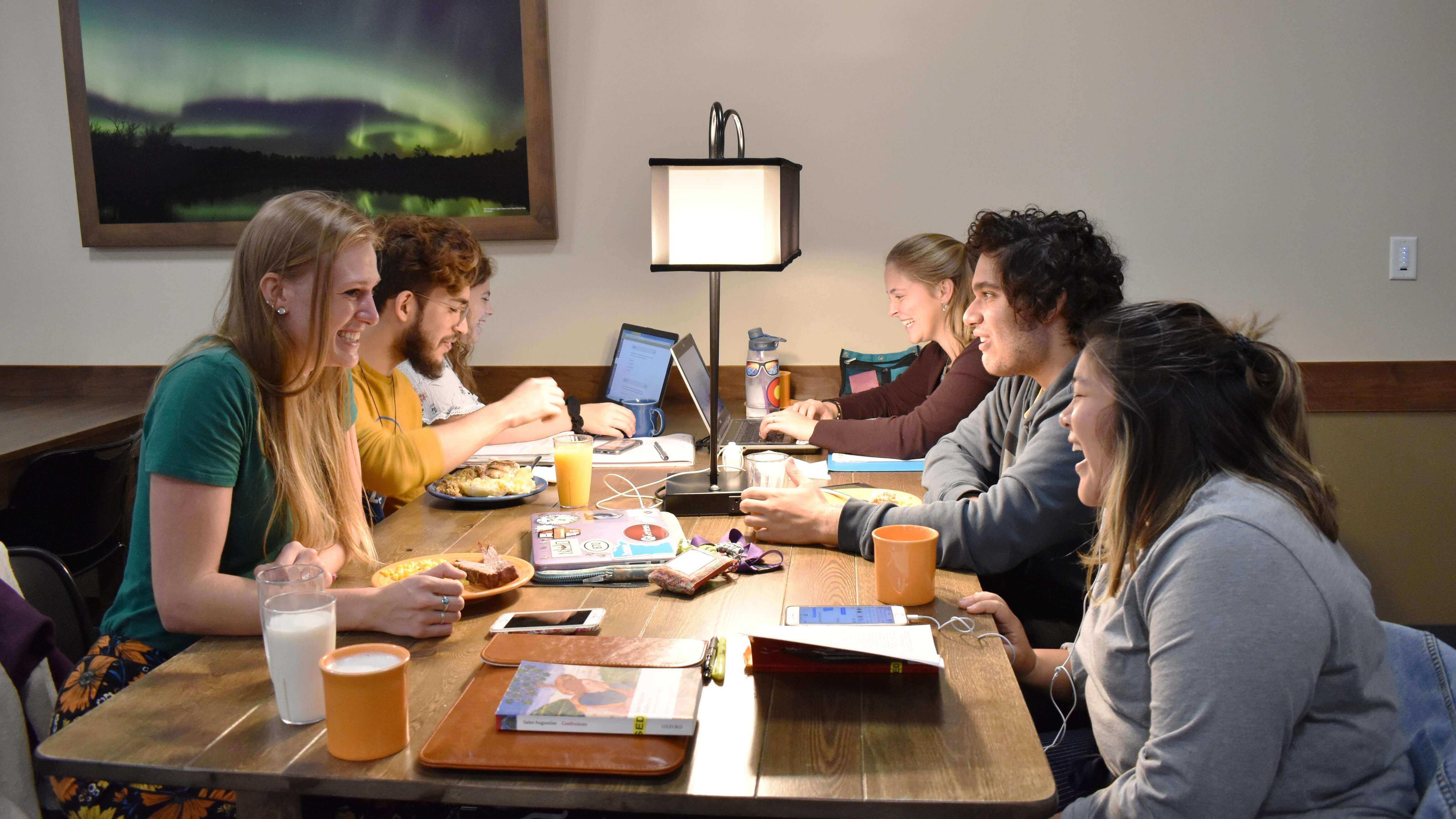 Dine at Mary 
The University of Mary is one of only a handful of colleges and universities nationwide to offer students 24/7 anytime dining, making it possible for students to visit the Crow's Nest Campus Restaurant as many times as they wish, 24 hours a day. This makes meal plans at the university a great value – students are able to stop in anytime for a meal, fire-grilled pizza, a burger, a snack, fresh fruit, stir-fry, or an espresso-style Caribou Coffee drink. The Crow's Nest is also a great place to socialize around the fireplace, to study with groups, and to play pool or bubble hockey. With multiple chefs, a registered dietitian, and a state-of-the-art G9 station for students with special dietary needs, the University of Mary is a leader in student dining.
UMary Dining Services is cashless. Please use your MCard, credit, or debit card to pay.
Questions About Catering?
Contact Jerilyn Stocker, our Senior Director for Hospitality Operations