Dining Accommodations
Student Accessibility Dining Accommodations
The University of Mary Dining Services provides on-campus dining accommodations for students to ensure all of our students have their dietary needs fulfilled. The Allergies Avast! station within the University Dining Center offers special dietary options available to all students. This station features items made without the top nine allergens (peanuts, tree nuts, eggs, fish, shellfish, milk, wheat, sesame, and soy) as well as gluten. The resident dietitian and the student will meet to develop a plan for the student's dining needs. More information regarding meal plans can be found in the Student Handbook or in the current meal plan brochure.
Students who follow a special diet should email our Registered Dietitian at nutrition@umary.edu with an attached application 30 days before the start of the academic year.
On-Campus Dietitian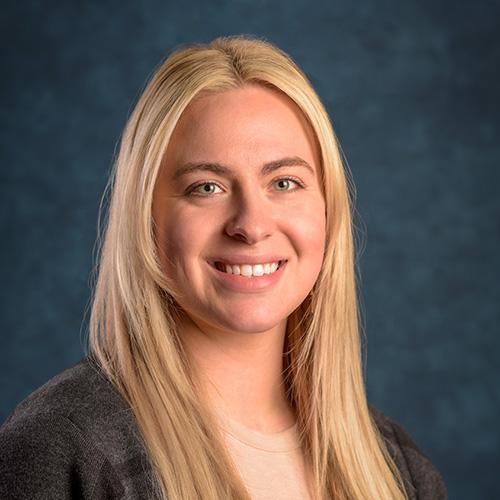 Teresa Neff, RD, LRD
Registered Dietitian
I am a licensed registered dietitian in North Dakota and have been the nutrition manager for Dining Services since 2018. Prior to working at the University of Mary, I spent two years working in a clinical setting caring for those with special medical needs. I am also a lifestyle coach for the National Diabetes Prevention Program. In my spare time, I can usually be found knitting, sewing, or spending time with my family and friends.
Application Process
In your application, explain the reason for your requested accommodation and provide the supporting relevant medical documentation for your request. Medical documentation must be from a licensed medical professional (a Medical Doctor (MD), Doctor of Osteopathy (DO), Psychiatrist, Certified Physician Assistant (PA –C), or Nurse Practitioner (NP).
Documentation can be a completed Dining Request for Documentation form with business card attached.

You can also submit a typed letter on letterhead addressing the Request for Documentation form's items (diagnostic methods, diagnosis, ability of student to participate in dining plan, current dietary restrictions or limitations, stability or progress of condition). The letter must be signed by your medical professional and include their title, medical license number (NPI) and practice address. A business card must be attached to the letter.
After the admission process, the Director of Mission and Hospitality and Dining Services will inform you via email regarding the decision on your requested accommodations.
Should any issues arise, the student must communicate with Dining Services to develop a resolution.  If a resolution cannot be reached, the student will contact Student Accessibility Services and/or follow the grievance procedure posted online.
Have Questions?
Contact Accessibility Services at 701-355-8270 or email.