Rebecca Raber, DMA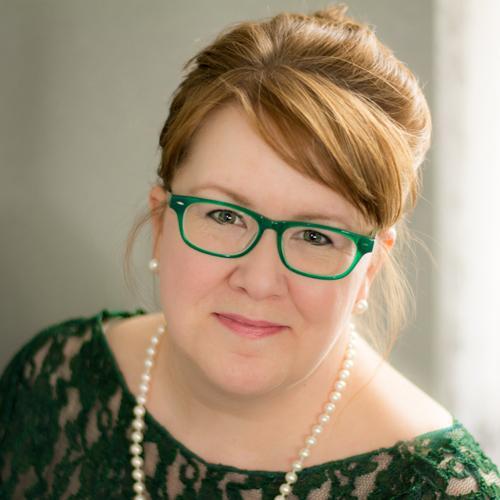 Conductor of Cappella
Assistant Professor of Music
Fellow in Catholic Studies
School of Arts & Sciences
About Me
I am an experienced and energetic educator who has a deep passion for choral music and developing musical and expressive gifts within my students. I seek beauty and truth within the music I experience with my singers (and listeners) and strive to reveal these sacred elements through my work. Sincerely stated, I hold a passionate, personal vision for the role that music and the "creation of art on a daily basis" have in the lives of students, and I surrender myself completely to it. It is essential that, in our world, singers can recognize, experience, and create beauty within it. The choral art is best celebrated by musicians knowing that they are part of something bigger than themselves. That's the kind of experience I want to share with my students and our whole community.
My husband, Michael, who works in Enrollment Management, and I came to the University of Mary in 2016. It was such a happy opportunity for us to work together again in an educational setting, something that we had really missed since beginning our teaching careers years ago. The mission of the university was also instrumental in drawing us here.
Expertise
I have been teaching vocal and instrumental ensembles since 1994. I now specialize in choral ensembles and love to work, especially in a sacred setting. I have a particular interest in the appreciation and performance of spirituals, recognizing their capacity to build community.
My research interests include spirituals & coded music, Gullah, requiem masses, sacred music, music education. I have researched spirituals extensively in my academic studies and am a co-founder of the Prairie Jubilee Singers, a choral ensemble dedicated to building community through singing spirituals.
2020, "Steal Away: Music of the Underground Railroad," Prairie Jubilee Singers and the Bismarck Mandan Symphony Orchestra.
2020, "Coded Message Songs," MLK Celebration, Bismarck, ND.
2019, "Building Community Through Spirituals," North Dakota American Choral Directors Association Conference.
2018, "Conducting the Coded Message Songs of Slavery: Context, Connotations, and Performance Preparation," Lecture Recital.
2015, "Music Technology in the Classroom," North Dakota American Choral Directors Association Conference.
2014, "Study to Stage: Informing and Enhancing the Choral Rehearsal and Performance of the African-American Spiritual Repertory," Choral Music of the Americas Conference through American Choral Directors Association.
Numerous articles published by the Chorister (NDACDA), Melisma (NCACDA), and the New Earth.
Education
DMA (Choral Conducting): North Dakota State University, 2018
MA (Choral Conducting): University of North Dakota, 2001
BA (Music Education: Vocal/Instrumental)
BA (History/Political Science)
Feature Content
I am very active in the American Choral Director's Association, previously having served as State President, Repertoire Chair for Male Choirs, and Membership Chair. I have presided and presented at state and regional ACDA conferences, in addition to organizing and facilitating them.
 
I enjoy spending time with my husband, Michael, and our three dogs: Murphy, Dot, and Radar.