Alumni Magazine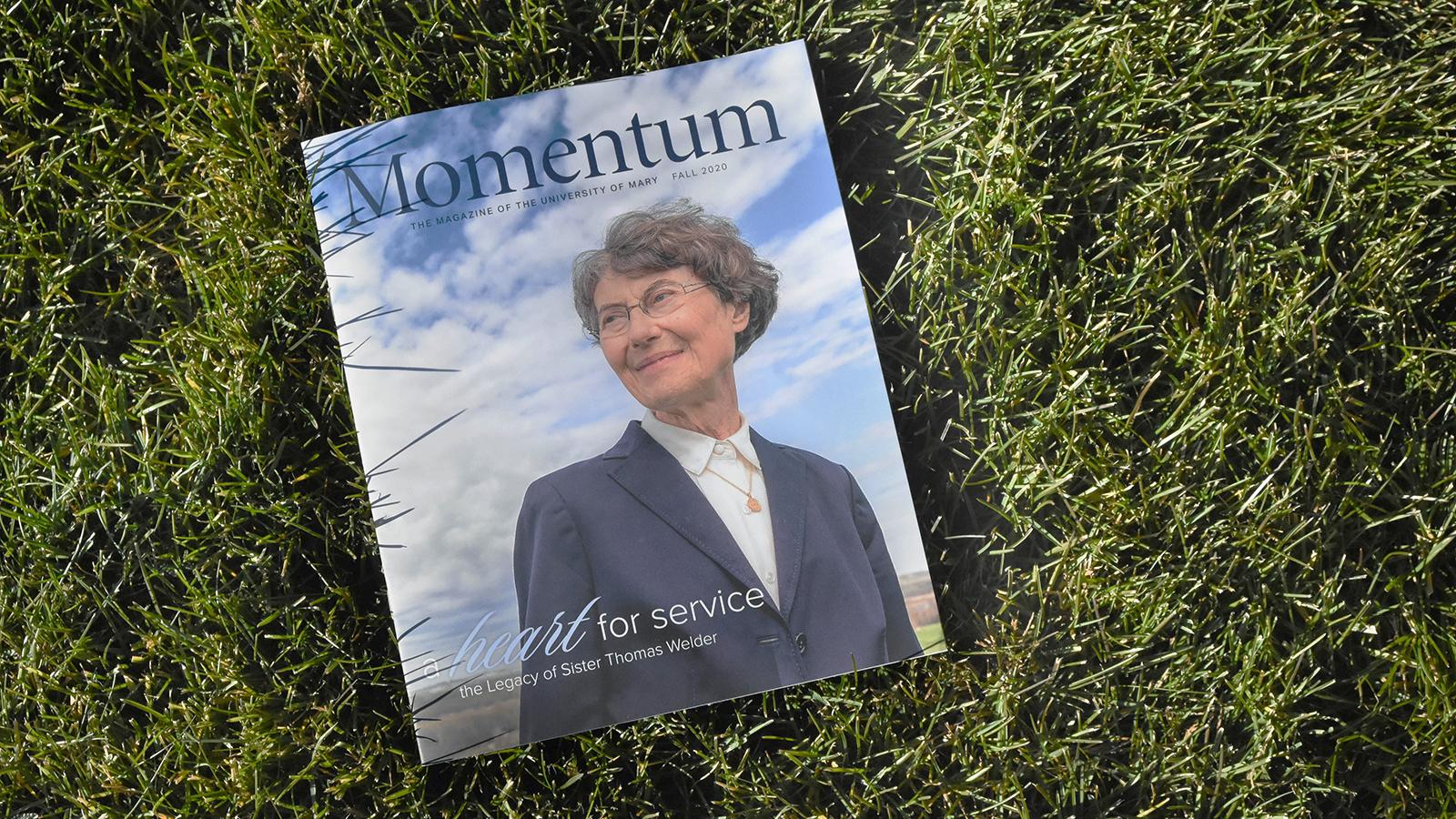 Momentum is the alumni magazine of the University of Mary. With three issues per year, Momentum shares stories of alumni success and news from campus.
Current Issue
Winter 2021 Service for Life
Summer 2021 Forming Leaders in the Service of Truth
Spring 2021 

Serving Gratefully
Fall 2020

A Heart for Service
Spring 2020 

Faithful, Joyful, Grateful
Share Your News!
Share an update with us to be included in Momentum.