CHI Nursing Scholarship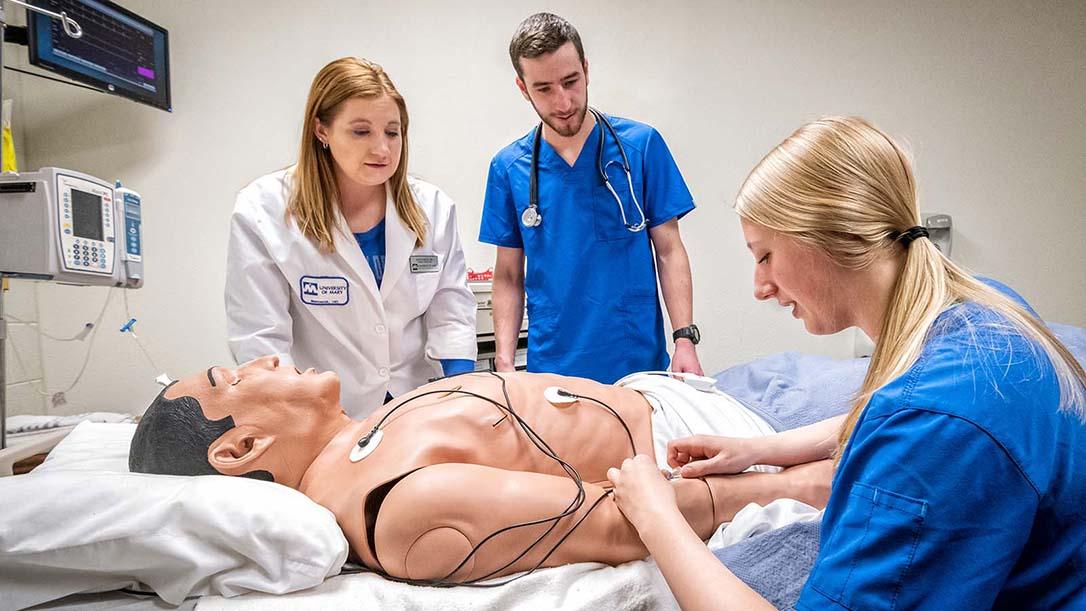 Your Senior Year could be Tuition-free
The University of Mary, together with Catholic Health Initiatives (CHI), has established a scholarship for nursing students entering their senior year — part of our ongoing commitment to join with community partners to meet pressing workforce needs. 
All students enrolled in the nursing program on the main Bismarck campus can qualify for as much as $18,000 in scholarships. If you are awarded the full CHI scholarship amount, that means your final year at Mary will be tuition-free.  
CHI Scholarship Overview
The CHI Scholarship awards recipients with up to $18,000 toward their senior year tuition. It can be used in combination with other institutional scholarships up to the full cost of tuition. The scholarship does not cover other expenses such as fees, room, and board.
To be eligible for the CHI scholarship, you must:
Be enrolled in the University of Mary nursing program; 

Enter your senior year of nursing with a cumulative GPA of 3.0 or higher; and

Intend to apply for employment following graduation with any nationwide CHI or Common Spirit health care organization, including CHI St. Alexius Health in Bismarck.
Note: Transfer students who meet the above requirements are eligible to apply for a prorated scholarship. 
How to Apply
You will complete a CHI Nursing Scholarship Letter of Intent. Students who qualify will receive notification from the Financial Aid Office regarding their offer during their senior year, when they will be asked to complete the appropriate forms. 
About Catholic Health Initiatives (CHI)
Catholic Health Initiatives (CHI) is a nonprofit, faith-based health system formed in 1996 through the consolidation of four Catholic health systems – with a mission to create and nurture healthy communities in the hundreds of sites across the nation and wherever it provides care. 
Let Us Help
The Financial Aid Office is: 
Open Monday–Friday 8 am - 4:30 pm
Available for virtual meetings via Microsoft Teams: Monday–Friday 1-4 pm
Admitted and prospective students and their families are also welcome to attend the financial aid and costs orientation during our Visit Days.
Have Questions?
We're here to help. Call the Financial Aid Office at 701-355-8142, email us, or schedule a virtual meeting.