Exercise Science Clinic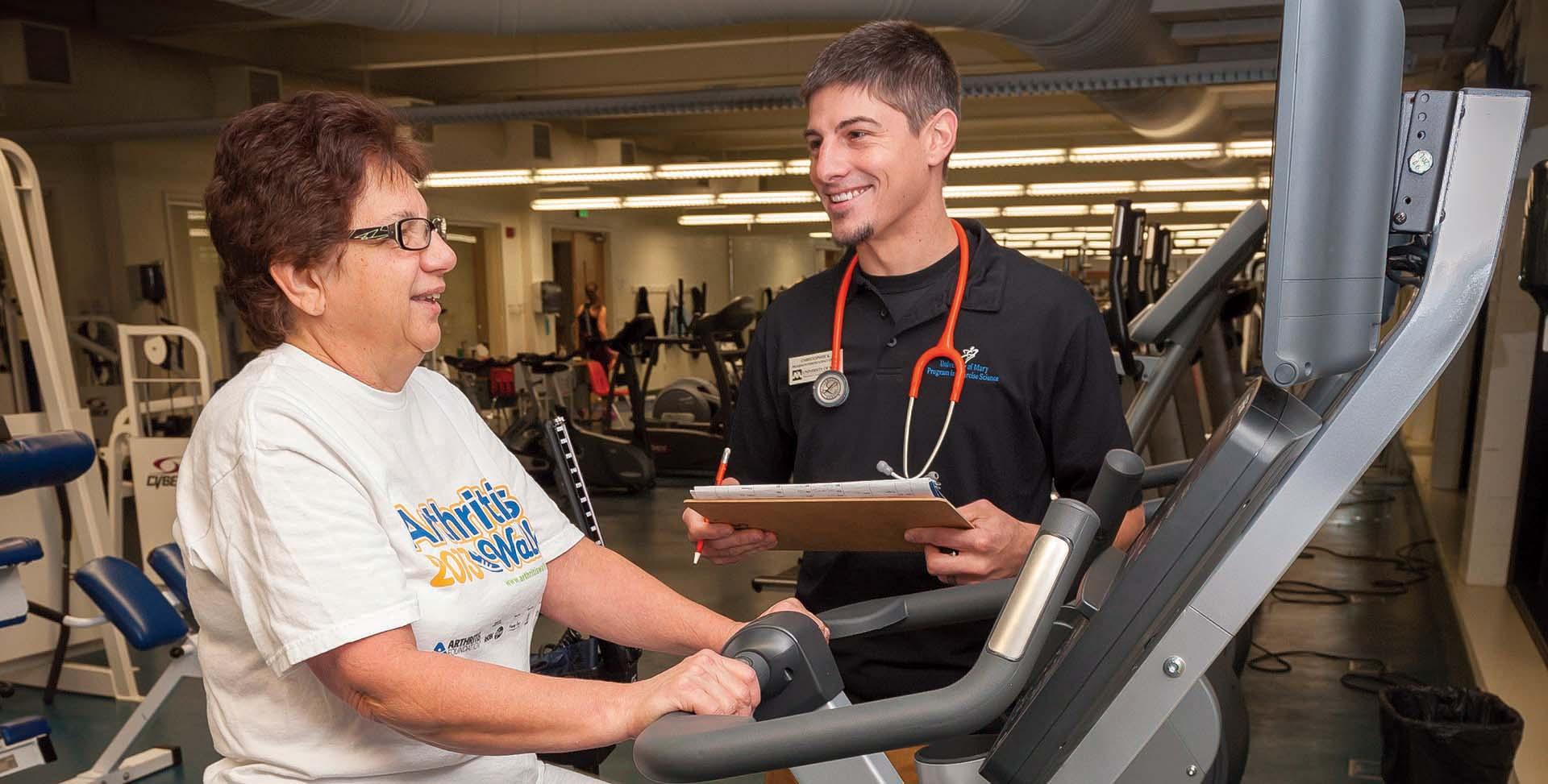 University of Mary's Exercise Science Clinic
Our Exercise Science Clinic is designed for individuals who could benefit from supervised exercise, including those with multiple risk factors for cardiovascular disease (i.e. high blood pressure, high cholesterol, pre-diabetes, overweight/obesity, etc.) and known cardiovascular, metabolic, or pulmonary disease. All exercise sessions and testing are conducted by University of Mary exercise science students and are supervised by faculty who are also certified exercise physiologists. All services are offered free of charge to qualifying participants.
Evaluation and Treatment
Participants must be referred by a physician, physician's assistant, or nurse practitioner. Ask your health care provider for more information or contact the University of Mary Exercise Clinic at (701) 355 8356. Treatment includes:
Initial health and fitness assessments.
Individualized exercise prescription (ExRx) based on initial fitness assessment data and individual needs and goals.
Typical ExRx components include aerobic, strength, flexibility, and balance.
Supervised exercise sessions three days a week.
Schedule an Appointment
Schedule an appointment in the Exercise Science Pro Bono Clinic by calling us at 701-355-8356 or by faxing a referral form to our office.
Clinic Hours
Mondays, Wednesdays, and Fridays