AT Clinic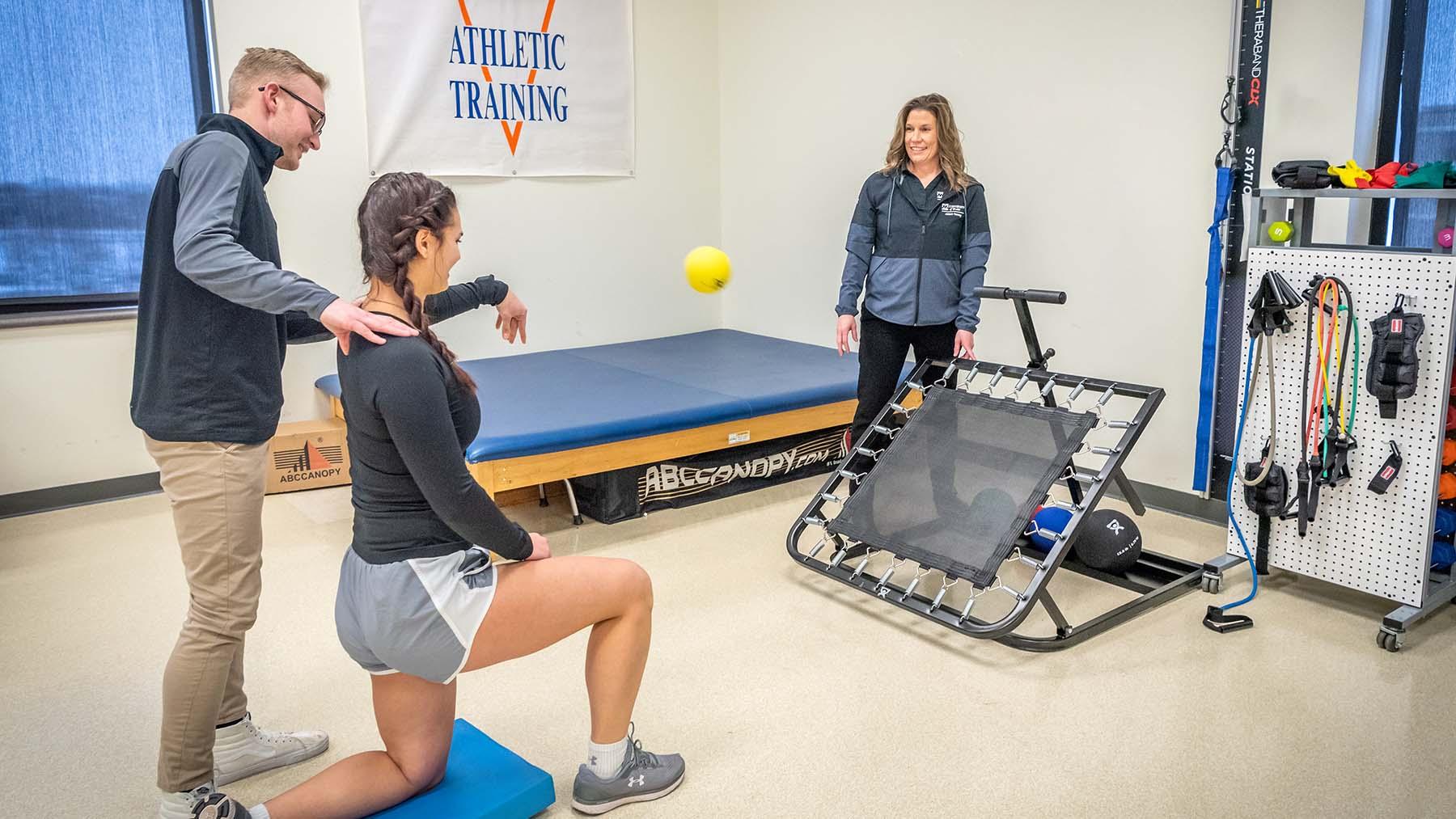 University of Mary's Athletic Training Clinic
At the Athletic Training (AT) Pro Bono Clinic, we help a variety of populations achieve optimal health and recovery from injuries. Our certified athletic trainers, licensed in North Dakota, perform a thorough assessment to examine and diagnose injuries. University of Mary students work under the close supervision of licensed faculty — serving a vital role in the clinic as part of our athletic training program. There are no fees associated with visiting this pro bono clinic.
Evaluation and Treatment Areas
Injury and illness associated with activity

Restoration of functional activities

Assessment and home exercise programs
We treat physically active populations, those recovering from past injuries, and people needing to manage new or existing problems.
Our Mission
The University of Mary Athletic Training Pro Bono Clinic provides athletic training services to the non-student athletes, faculty, and staff of the University of Mary. We provide services in the following domains of athletic training:
Domain 1: Injury and Illness Prevention as well as Wellness Promotion
Domain 2: Examination, Assessment, and Diagnosis
Domain 4: Therapeutic Intervention
Schedule An Appointment
Schedule an appointment in the AT Pro Bono Clinic by calling us at 701-355-8356.
The AT Pro Bono Clinic hours vary by semester, so please call for an appointment.