Eating Out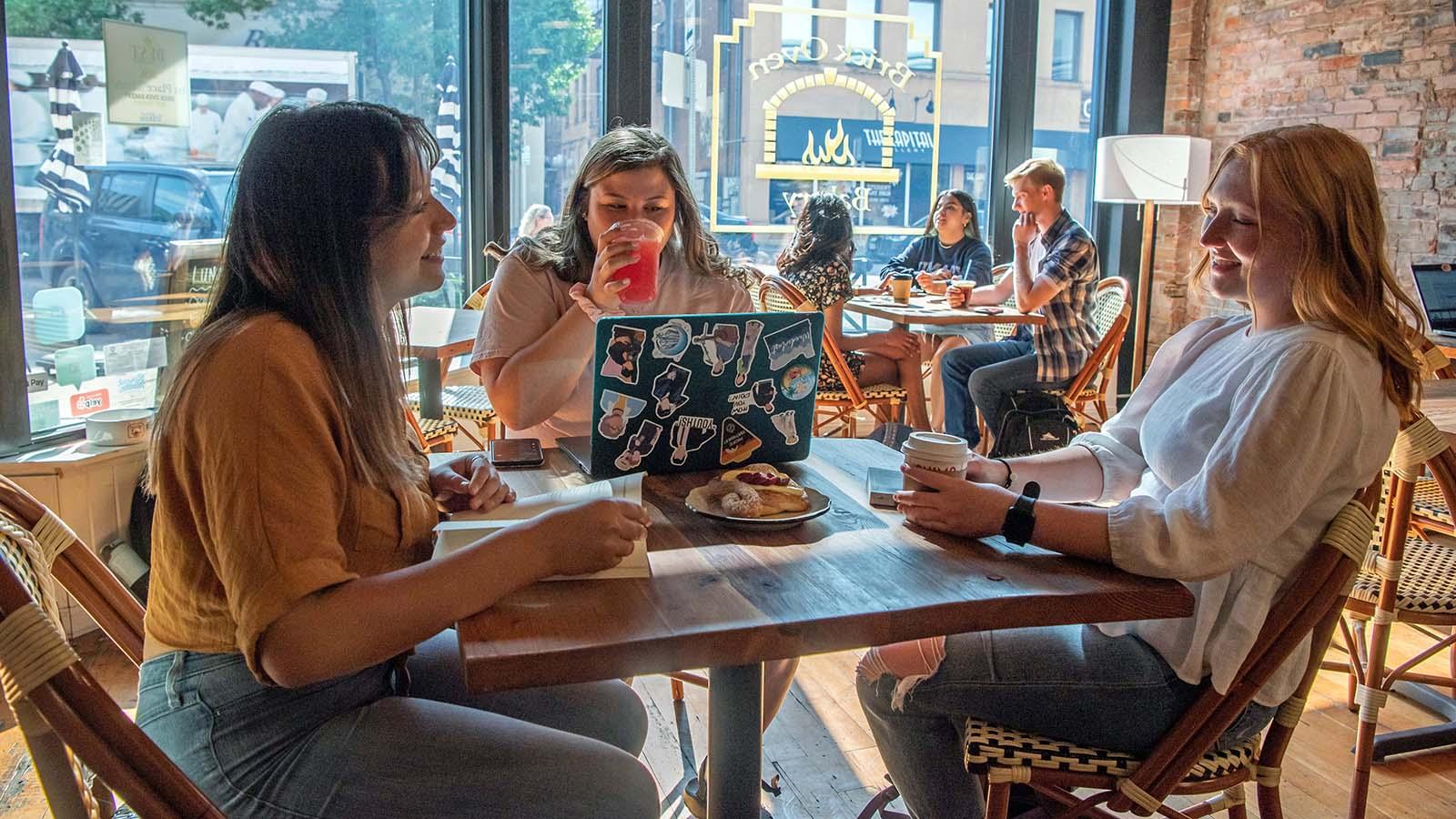 Where to Grab a Bite to Eat
Whether you crave a wood-fired pizza, gigantic burger, or formal restaurant experience, you can have it all because restaurants are abundant in Bismarck-Mandan. With hundreds of restaurants, ranging from your go-to chains to local favorites, the area is home to a variety of places to enjoy a meal.
Check out local favorites like: A&B Pizza, The Bistro, Kroll's Diner, The Paddle Trap, and The Walrus. 
If you're looking for a restaurant to impress someone – a date or your parents – try one of the many restaurants in downtown Bismarck, such as Broadway Grill & Tavern, Fireflour Pizza, Peacock Alley, Pirogue Grille, or India Clay Oven.
Breweries and coffee shops are also popular in the area. Spend an evening at Laughing Sun Brewing Co., Buffalo Commons Brewing Co., or Bismarck Brewing. Stop by Brick Oven Bakery, Caffe Aroma, City Brew Coffee, Classic Rock Coffee, or Terra Nomad for your cup of coffee. If you prefer national chains, you'll find Applebee's, Chick-fil-A, Buffalo Wild Wings, Panera Bread, Qdoba, and many more.
 
Who Doesn't Like a Discount?
Check out the Bismarck-Mandan area restaurants, entertainment venues, and businesses that offer discounts to Mary students and faculty.