Arts & Entertainment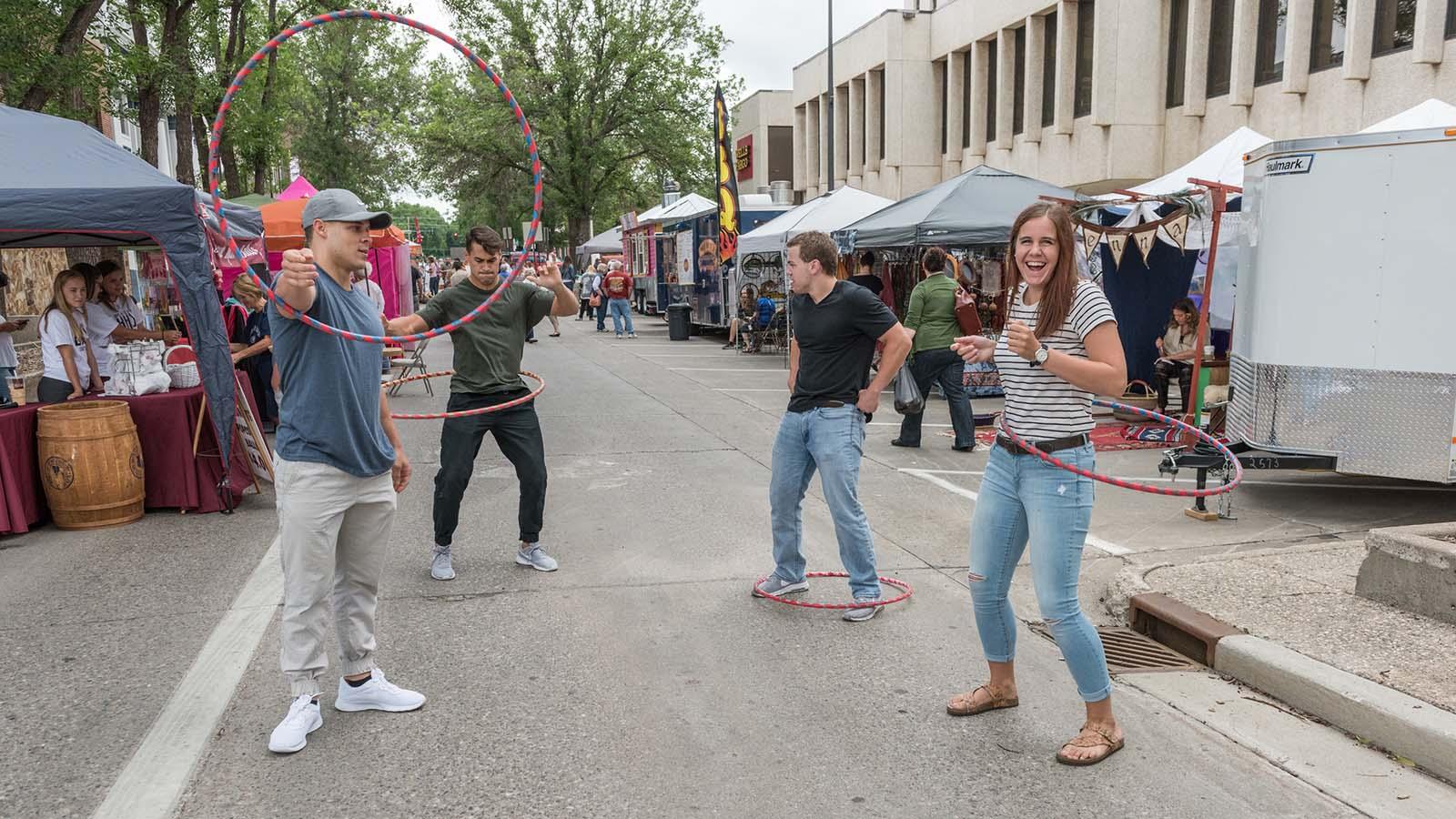 Get outside!
From concerts to galleries to live theater, Bismarck-Mandan is home to a lively arts and entertainment scene. There are always events happening at the Bismarck Event Center like concerts, Broadway shows, sport shows, PRCA Championship Rodeo, and more. Looking to catch a movie on the big screen? Grand 22 Theatres is home to 15 theaters showing major releases and indies in vintage, movie-palace style.
Or maybe you want a smaller, more personal setting? Then, check out the Belle Mehus City Auditorium, home of the Bismarck-Mandan Symphony Orchestra. It's a striking historical facility that has hosted talent such as The Blenders, Shannon Curfman, Arlo Guthrie, and Leon Redbone.
In the summer, you can check out Urban Harvest, an open-air arts and entertainment market aimed at supporting our local economy and building community in the city center — downtown Bismarck. The market is a free, family event that runs all day every Thursday during the summer months and features live, local entertainment, food vendors, and unique arts and crafts. And in the fall, check out the annual Street Fair, which has vendors from near and far selling food, crafts, and more.
 
Who Doesn't Like a Discount?
Check out the Bismarck-Mandan area restaurants, entertainment venues, and businesses that offer discounts to Mary students and faculty.