Exercise Science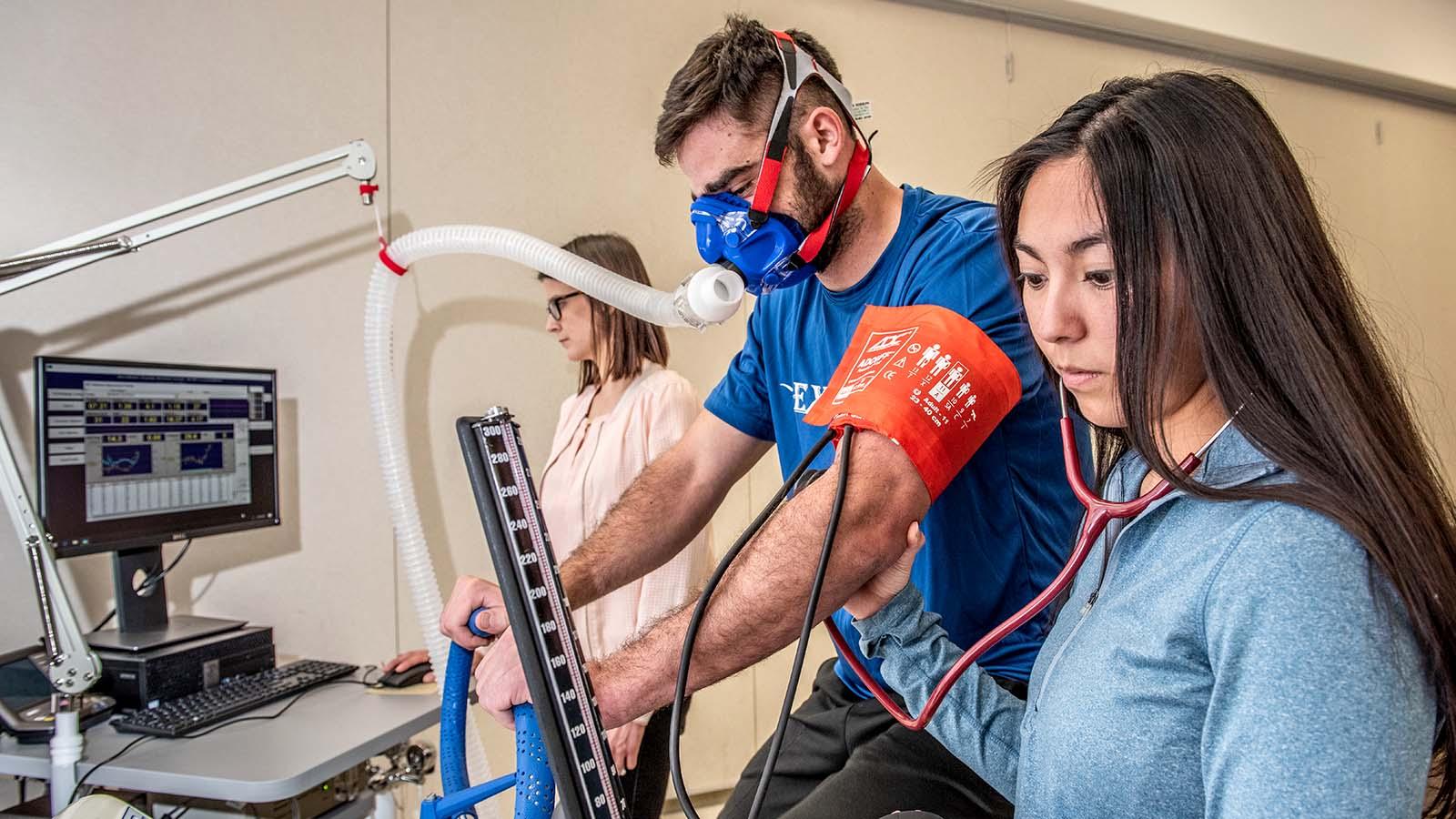 Program Type

Major

Degrees Offered

B.S.

School

Saint Gianna School of Health Sciences
Promote the values of a healthy lifestyle. Be empowered by hands-on clinical and service learning experiences.
What You'll Learn
You'll gain a strong foundation in the sciences and a practical understanding of the importance of community involvement. You'll be well-prepared for entry-level clinical and community health-fitness roles and for additional study at the master's and doctoral levels.
 
Gain Hands-on Experience

Pursue practicum and internship experiences in clinical, community, geriatric, strength and conditioning, and sport enhancement environments. Staff the Exercise Clinic on our main campus, a unique supervised exercise program for clinical populations.

Conduct Research

Gain research experience working in small groups with accomplished faculty who bring professional experience to their classrooms.

Prepare for Certification

Our undergraduate curriculum prepares students for the American College of Sports Medicine Exercise Physiology (ACSM-EP) certification exam and has the National Strength and Conditioning Association (NSCA) Education Recognition Program's seal of approval.

Starting in 2027, students planning to sit for the ACSM-EP will have to have graduated from an academic program accredited by the Commission on Accreditation of Allied Health Education Programs (CAAHEP). The University of Mary's Bachelor of Science program in Exercise Science enjoys full CAAHEP accreditation.

Flexible Learning Options

You can earn your exercise science bachelor's in 2.6 years or complete your bachelor's and a Master of Science in Kinesiology or a Master of Science in Clinical Exercise Physiology in four years through Mary's innovative Year-Round Campus program.

Secure Your Spot Early

Incoming freshmen who have displayed superior academic performance in high school and have been officially admitted to the University of Mary can apply for Early Assurance to the exercise science program, which many students pursue to prepare for an advanced degree program.
Program Information
Please visit our catalog for admission requirements and a full list of our courses.
Accreditations
Committee on Accreditation for the Exercise Sciences

401 W. Michigan Street, Indianapolis, IN 46202, 1-317-777-1135

Commission on Accreditation of Allied Health Education Programs

25400 US Highway 19 North, Suite 158, Clearwater, FL 33763, 1-727-210-2350
Careers & Outcomes
Employment Trends
Exercise science graduates follow a wide range of career paths, working at hospitals in cardiac and pulmonary rehabilitation; community fitness environments with a variety of populations; sport and athlete enhancement programs; strength and conditioning for high school, college, and professional athletes; and occupational health and wellness. Demand for these positions is strong; the U.S. Bureau of Labor Statistics projects employment of fitness trainers to grow 14% through 2032, more than three times the average for all occupations.
The Bachelor of Science in Exercise Science degree also provides a strong science foundation and evidence-based curriculum that prepares graduates for higher levels of learning at the master's and doctoral levels in areas such as clinical exercise physiology, kinesiology, physical therapy, occupational therapy, respiratory therapy, athletic training, chiropractic, physician assistant, and other health professions. Graduates who choose to pursue advanced degrees work in a variety of positions.
Career Paths
Community Fitness Program Director
Research Assistant
Sports Trainer/Strength and Conditioning Coach
Higher Education
Athletic Trainer
Physical Therapist
Occupational Therapist
Physician's Assistant
Exercise Physiologist
Cardiac Rehabilitation
Pulmonary Rehabilitation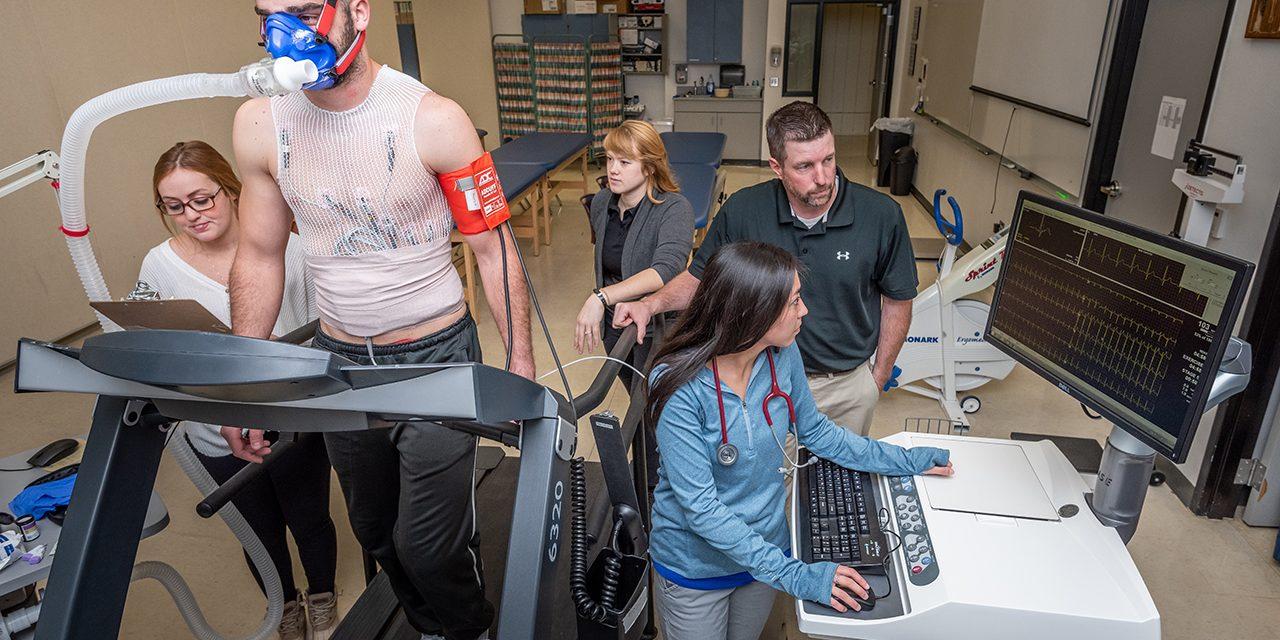 Featured Faculty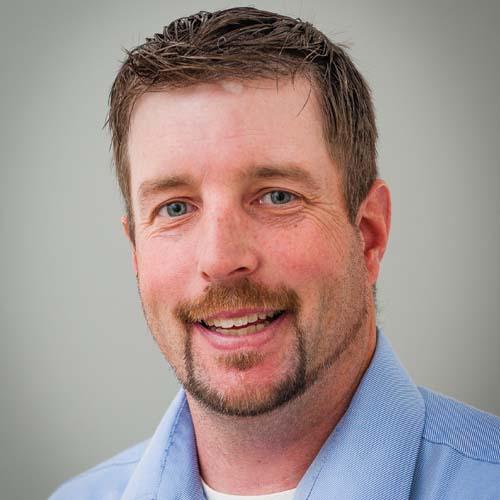 Jason Kobes MA ATC, ACSM EP-C
Department Of Exercise Physiology Fieldwork Coordinator, Assistant Professor of Exercise Physiology
I serve as fieldwork coordinator for the Department of Exercise Physiology, teaching and coordinating student practicums and internships since 2003, at the University of Mary. A certified athletic trainer since 1999, I have worked with both high school and collegiate teams including NCAA Division I hockey, along with NCAA Division II wrestling, volleyball, and softball. Prior to joining University of Mary, my experience included athlete performance testing through the national APT program. I completed a master's degree in Clinical Exercise Physiology in 2003, and am a Certified Exercise Physiologist through the American College of Sports Medicine.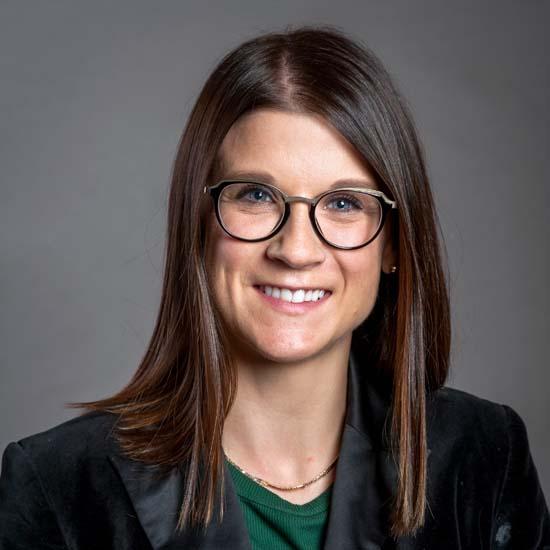 Kayla Dressler
Assistant Professor of Clinical Exercise Physiology, Exercise Clinic Coordinator
One of my greatest joys is sharing my passion of Clinical Exercise Physiology (CEP) and wellness through teaching and facilitating student experiences in our pro-bono, exercise clinic and by serving on various committees in the community and at the University of Mary. I'm a Registered, Clinical Exercise Physiologist through the American College of Sport's Medicine and serve on the legislative committee for the CEP Association. Research is an interest of mine, specifically topics related to exercise barriers, wellness, and student outcomes. Spending time in nature, ND seasons, my family, learning, visiting with students, and coffee bring me joy.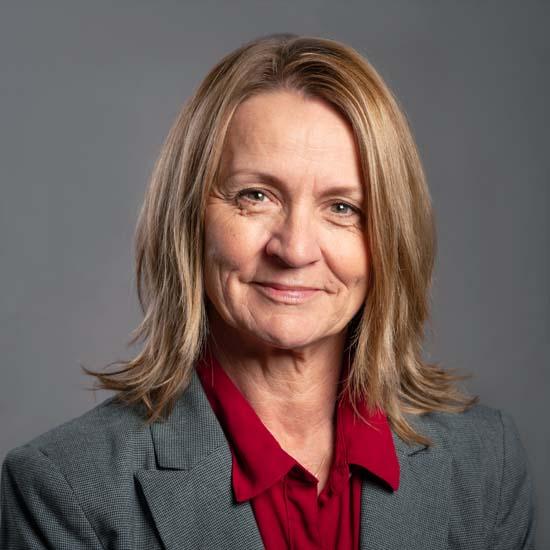 Jill Nustad, DSc
Chair of Exercise Physiology, Professor of Exercise Physiology
I have been with University of Mary since 2000, founding the programs in exercise science (bachelor's) and clinical exercise physiology (master's) and leading the accreditation process for each. I have been involved at regional and national levels of the American College of Sports Medicine since 1991, serving two terms as the North Dakota representative for the Northland American College of Sports Medicine (NACSM), one term as NACSM President Elect, President, and Past President, and served with the Legislative Committee for Clinical Exercise Physiology Association (CEPA). I enjoy an active lifestyle, reading, a good discussion, and spending time with loved ones.
Take Your Next Step in Exercise Science