Jason Kobes MA ATC, ACSM EP-C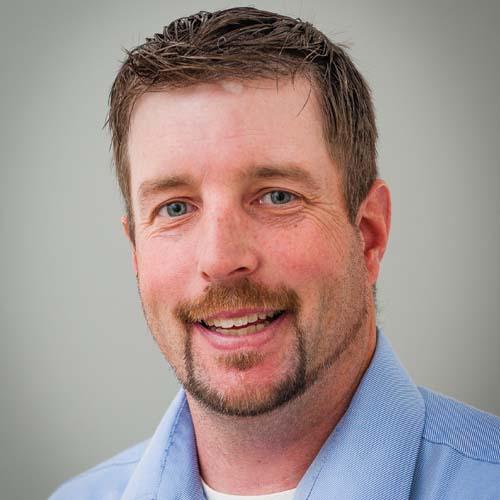 Department Of Exercise Physiology Fieldwork Coordinator
Assistant Professor of Exercise Physiology
Saint Gianna School of Health Sciences
About Me
I serve as fieldwork coordinator for the Department of Exercise Physiology, teaching and coordinating student practicums and internships since 2003, at the University of Mary. A certified athletic trainer since 1999, I have worked with both high school and collegiate teams including NCAA Division I hockey, along with NCAA Division II wrestling, volleyball, and softball. Prior to joining University of Mary, my experience included athlete performance testing through the national APT program. I completed a master's degree in Clinical Exercise Physiology in 2003, and am a Certified Exercise Physiologist through the American College of Sports Medicine.
I teach undergraduate exercise physiology courses and the associated labs. I enjoy the hands-on approach for teaching skills associated with becoming an exercise physiologist and teaching in a program that offers students a considerable number of options for professional experience. Most of all, it is the quality of students that we have at the University of Mary that makes me most excited to come to work each day. The opportunity to watch each student grow as a professional and learn to serve our community through providing opportunities that benefit health through exercise is something I am passionate about.
Expertise
Under my guidance, exercise science and clinical exercise physiology students have completed internships at many local, regional, and nationally esteemed sites such as: Mayo Clinic Rochester, Cardiac Rehabilitation; Cincinnati Children's Hospital, Pediatric Cardiac Rehabilitation; John's Hopkins Hospital, Cardiac Rehabilitation; University of Arizona, Strength and Conditioning; United States Automobile Association, Corporate Fitness; EXOS San Diego, Sports Performance; Hilton Head Weight Loss Resort, Health and Fitness. Additionally, I coordinate an outreach exercise clinic within the North Dakota Department of Corrections, providing exercise education and exercise programing for individuals incarcerated in the North Dakota State Penitentiary.
Education
BS: University of Mary, 1999
MA: Minnesota State University — Mankato, 2003