University of Mary Exercise Science Program Ranked as One of the Best in the U.S.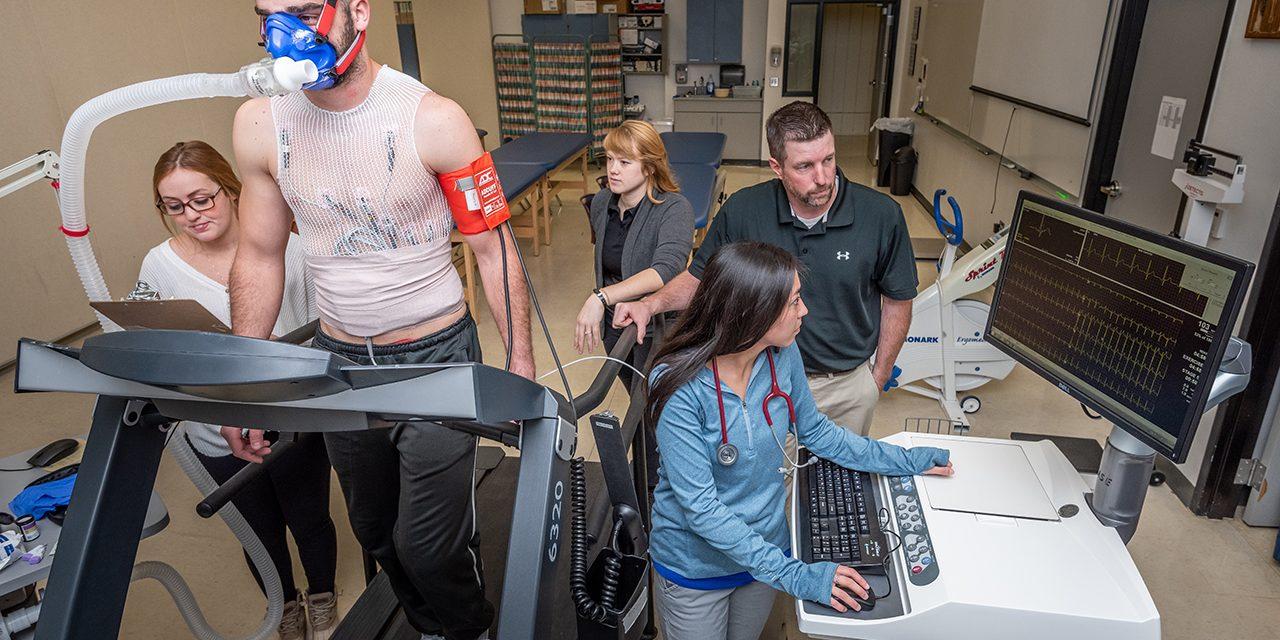 BISMARCK, ND — Best Health Degrees, one of America's leading online higher education resources, ranks University of Mary's Exercise Science and Kinesiology 15th among hundreds of accredited bachelor's programs in America for 2021.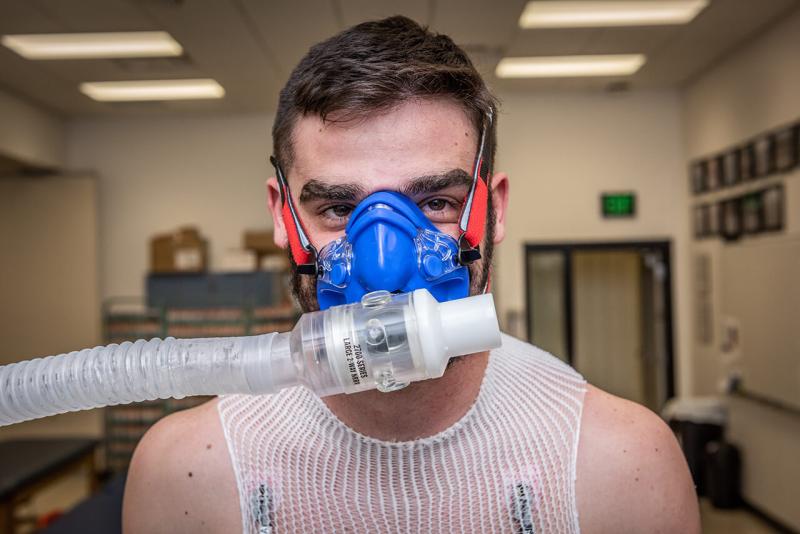 The publication states that the private, Catholic university in Bismarck, ND, "offers a bachelor's of science in Exercise Science which has an upper 90 percent percentile graduation rate. We looked at programs in terms of accreditation, courses offered, length of the program, admission requirements, as well as cost. To rank the 25 Best Exercise Science and Kinesiology bachelor's programs, Best Degrees editors researched accredited, trusted programs of all kinds. From our initial pool, we ranked programs according to price, accreditation, reputation, and salary potential, using data from IPEDS and Niche, U.S. News and World Report, and other higher education rating publications."
Among Mary's required courses are biology, human anatomy and physiology, biochemistry, psychology, exercise physiology, pathophysiology and exercise, exercise prescription, etc. Studies in nutrition, basic pharmacology, biomechanics and kinesiology are also included. A clinical practicum is part of the curriculum, as is an internship. This degree requires 129 credit hours and can be completed in four years (128 weeks).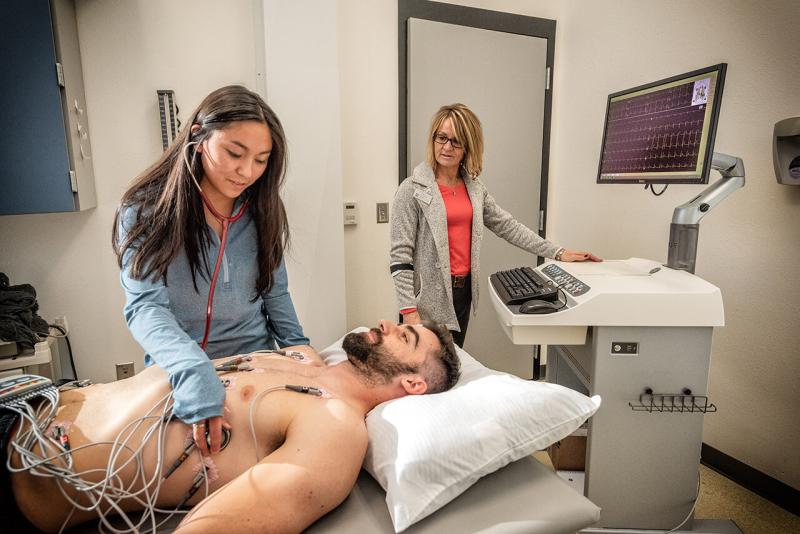 "It is certainly an honor to earn this ranking and recognition," said Dr. Jill Nustad chair of the Exercise Physiology Department at the University of Mary. University of Mary's exercise science curriculum has always been strong in foundational and applied sciences, with an emphasis on experiential, hands-on service learning. Our clinical flavor and student staffed pro-bono Exercise Clinic differentiates us from other programs, especially in combination with research and interprofessional experiences. We also have wonderful community, regional, and national partners who provide strong internship sites. We aim to prepare our students for careers in all aspects of the field and encourage students to consider graduate studies, where over 70 percent go on to study in health science fields such as clinical exercise physiology, physical therapy, occupational therapy, respiratory care, kinesiology, athletic training, physician's assistant, chiropractic, or medical school."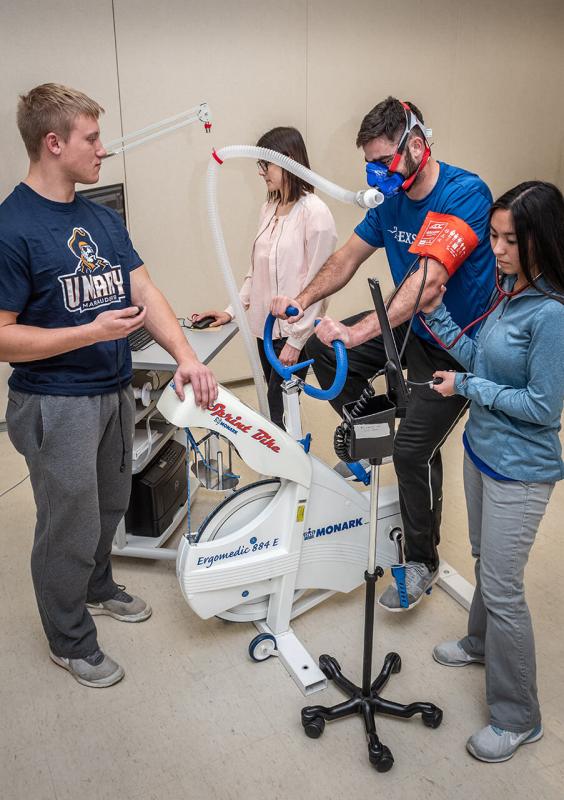 Primarily, kinesiology is the study of movement, function, and performance. Exercise science concentrates on the body's response to movement, function, and performance. Visit University of Mary's Exercise Science program for more information. To enroll, email enroll@umary.edu, or call (701) 355-8030, and (800) 288-6279 (MARY).
About the University of Mary 
True to its motto "lumen vitae"—The Light of Life—the University of Mary offers education for the whole of life through cutting-edge professional programs and graduate programs animated by moral courage and leadership in chosen professions and service to the community. A private, co-educational Catholic institution, the University of Mary welcomes students of all faiths and backgrounds.
A Christian, Catholic, Benedictine institution founded in 1959 by the Benedictine Sisters of Annunciation Monastery, Mary offers nearly 60 bachelor's, 15 master's, and five doctoral programs—in Business Administration, Education, Nursing Practice, Occupational Therapy and Physical Therapy. The 19-sport Athletic Department adheres to its Greatness Through Virtue mission under the governance of the National Collegiate Athletic Association (NCAA) and American Collegiate Hockey Association (ACHA) conferences. With more than 3,800 students, Mary has locations in North Dakota, Montana, Kansas, Arizona, Rome, Italy, as well as vibrant online offerings.
Explore Topics