Kayla Dressler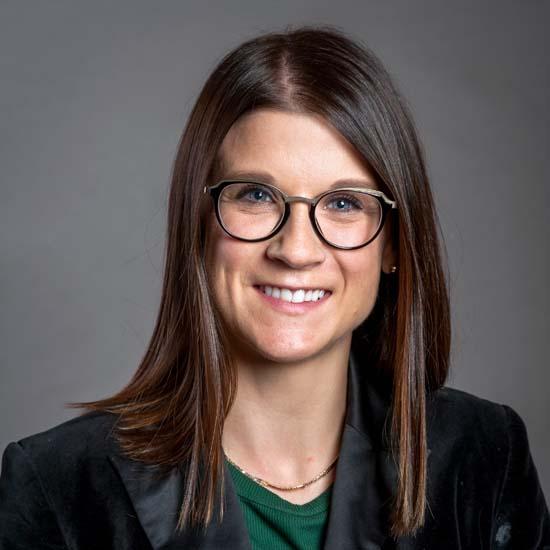 Assistant Professor of Clinical Exercise Physiology
Exercise Clinic Coordinator
Saint Gianna School of Health Sciences
About Me
One of my greatest joys is sharing my passion of Clinical Exercise Physiology (CEP) and wellness through teaching and facilitating student experiences in our pro-bono, exercise clinic and by serving on various committees in the community and at the University of Mary. I'm a Registered, Clinical Exercise Physiologist through the American College of Sport's Medicine and serve on the legislative committee for the CEP Association. Research is an interest of mine, specifically topics related to exercise barriers, wellness, and student outcomes. Spending time in nature, ND seasons, my family, learning, visiting with students, and coffee bring me joy.
As a member of the University of Mary faculty, I'm supported for my diverse set of skills and gifts and consistently challenged to become the best version of myself for my students. I'm at Mary because the culture supports relationships just as much as it does learning and personal and professional growth.
Expertise
I've been a guest presenter at the Upper Plains Cardiac Rehabilitation Regional Conference and have presented various research posters at regional ACSM conferences.
Education
MS (Clinical Exercise Physiology): Ball State University, 2012
BS (Exercise Science): University of Mary, 2007